Back to selection
Jan Švankmajer Crowdfunds His Final Film Insects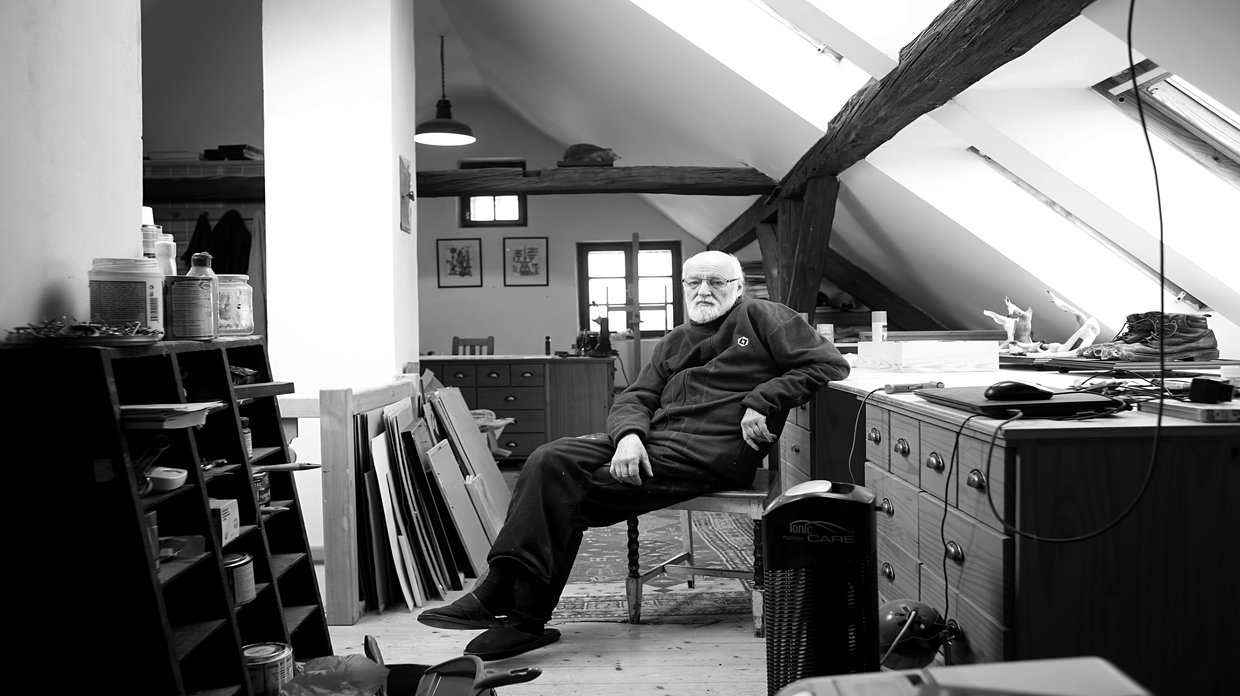 Jan Svankmajer
Jan Švankmajer, the 81-year-old surrealist Czech animator, along with his longtime producer Jaromír Kallista, has launched an Indiegogo campaign to fund the filmmaker's final project, Insects.
Švankmajer, known for his dark but playful satirical works, has directed over 30 short and feature-length films throughout his career including Alice, Little Otik, and Dimensions of Dialogue. As a pioneer of stop-motion animation, he has had a direct influence on the works of Terry Gilliam, Tim Burton, David Lynch, and the Brothers Quay, among many others.
Švankmajer wrote the screenplay for Insects, which is loosely based on "The Insect Play" by the Čapek brothers, an allegorical comedy from 1922 which was written as a critique of contemporary society.
"The Čapek brothers' play is very misanthropic," said Švankmajer on the campaign page. "I've always liked that — bugs behave as a human beings, and people behave as insects. My screenplay extends this misanthropy further while also reflecting Franz Kafka and his famous Metamorphosis."
The filmmakers have already raised nearly 75% of the film's budget and plan to wait until the project is fully funded before they begin production.
In a statement, Svankmajer said:
The civilization we live in has little interest in authentic artistic creation. What it needs is well-working advertisement, the iconographic contemporary art, pushing people towards more and more mass consumption.

It gets increasingly difficult to fund independent art that scrutinizes the very core of our society. Who would deliberately support their own critics? We make a film every five or six years not because of a lack of ideas, but due to the lack of funds to back up our projects. Crowdfunding may be the way to change this.
Check out the campaign page here.