Sophia Takal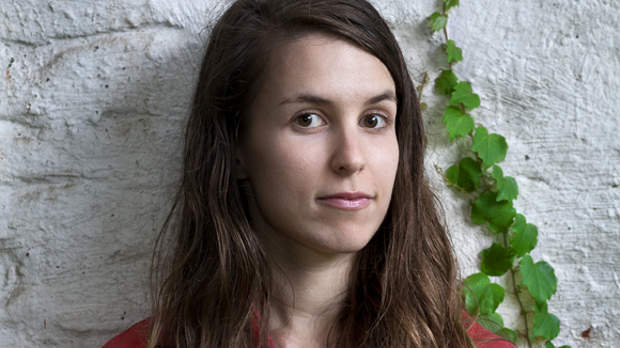 Sophia Takal
Sophia Takal is engaged to filmmaker Lawrence Michael Levine and their roommate is actress Kate Lyn Sheil. After the three worked on Levine's debut feature, Gabi on the Roof in July (Takal played the eponymous lead, and Sheil co-starred), Takal decided to make her own movie, which would explore the theme of jealousy. She cast rising star Sheil as an insecure bookstore clerk, Genevieve; Levine as Sebastian, her intellectually patronizing boyfriend; and herself as Robin, the offbeat, emotionally hungry local girl the couple meet when they rent a country cabin where Sebastian will document for his blog the planting of an organic garden. What results is a sharply observed, incisively directed and sexually provocative drama about competition and female identity. The more Genevieve imagines Robin as a possible rival for Sebastian's love, the more unmoored she becomes, shaping herself into what she imagines to be his fantasy object. "She's motivated by jealousy and competition, not love," Takal says of Genevieve. "It's sad. These two girls can't come together, support each other, and create their own identities. Genevieve would rather be totally miserable as long as she's close to this man, who gives her this sense of self."
By casting her roommate and fiancé as a couple in a tale about sexual jealousy and competition, was Takal simply abstracting her own living situation into a kind of emotional "what if?" "Oh no," she laughs. "My feelings about jealousy are really visceral. When I sat down to write the script, I did intellectualize them a bit. But I've always looked at other women as threats. I don't know why."
Takal studied film theory at Vassar and Barnard, where she met Levine, who was her T.A. In addition to acting in Gabi, she was a producer and the editor, and when it was over she wanted to try something different. "Gabi was a pretty full set and I wanted to get away from that," she says. "I wanted to be outdoors and not in tiny apartments. I had been watching a lot of Ozu and I wanted [the film] to be slower and feel calmer. It was essential [the production] be small." Takal made Green on a micro-budget with just a d.p., a soundman and the cast. Her script consisted of the first 30 pages and the last, with the middle initially improvised by the actors off outlined scenes. But after a production break during which she watched her footage, Takal "restructured and rewrote," shooting new scripted versions of the improvised material.
Green premiered at SXSW and went on to play the BAMCinemaFest, where audiences and critics were seduced by the film's visual assurance, discomforting sound design and strong performances. Coming up, Takal will be seen as a performer in films by Ti West and Joe Swanberg, will work with Levine on his next picture, and then will prep her directorial follow-up. "I'm writing now a comedy about an overly politically correct white girl who goes to Africa to find herself. It's loosely based on Rohmer's Le Rayon Vert and is about someone who wants to have a real human connection but who goes about it entirely the wrong way. The challenge is to not make it overly political but also not to overlook the political." — Scott Macaulay

Green – a film by Sophia Takal – Trailer from Sophia Takal on Vimeo.
Photo By: Richard Koek

Links