Back to selection
Listen: Brian McOmber's Haunting Score for Celia Rowlson-Hall's MA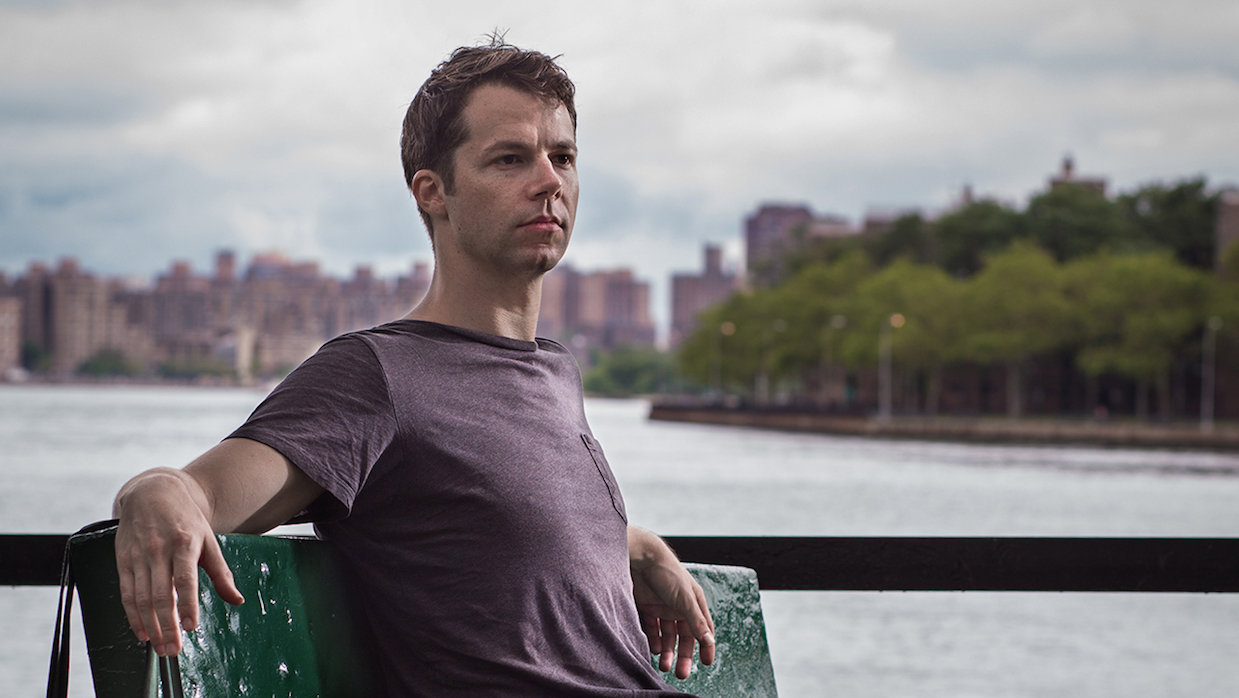 Brian McOmber (Photo: Richard Koek)
Celia Rowlson-Hall made our 25 New Faces list in 2015 on the basis of her entirely original, stunningly assured and nearly indescribable feature debut, MA. A year later, we picked for the list her film's composer, former Dirty Projectors drummer Brian McComber, who not only composed her amazing score but did similarly outre work for Trey Shults's Krisha. As he relates in our profile, the experimentalism of Rowlson-Hall's film let him go slightly wild with the score; hence, the evocative gongs and cymbals.
Now, over at the Soundcloud page of the film's production company, MEMORY (yet another 25 New Face pick), McComber is sharing, via private link, the entire soundtrack. With permission, we're posting it here. Happy listening.
Via Factory 25, MA opens tomorrow in New York at the IFC Center, and it will be available on digital platforms next month.
(Brian McOmber portrait by Richard Koek.)