Back to selection
The Delinquents, Peyton Place and The Wanderers: Jim Hemphill's Home Video Picks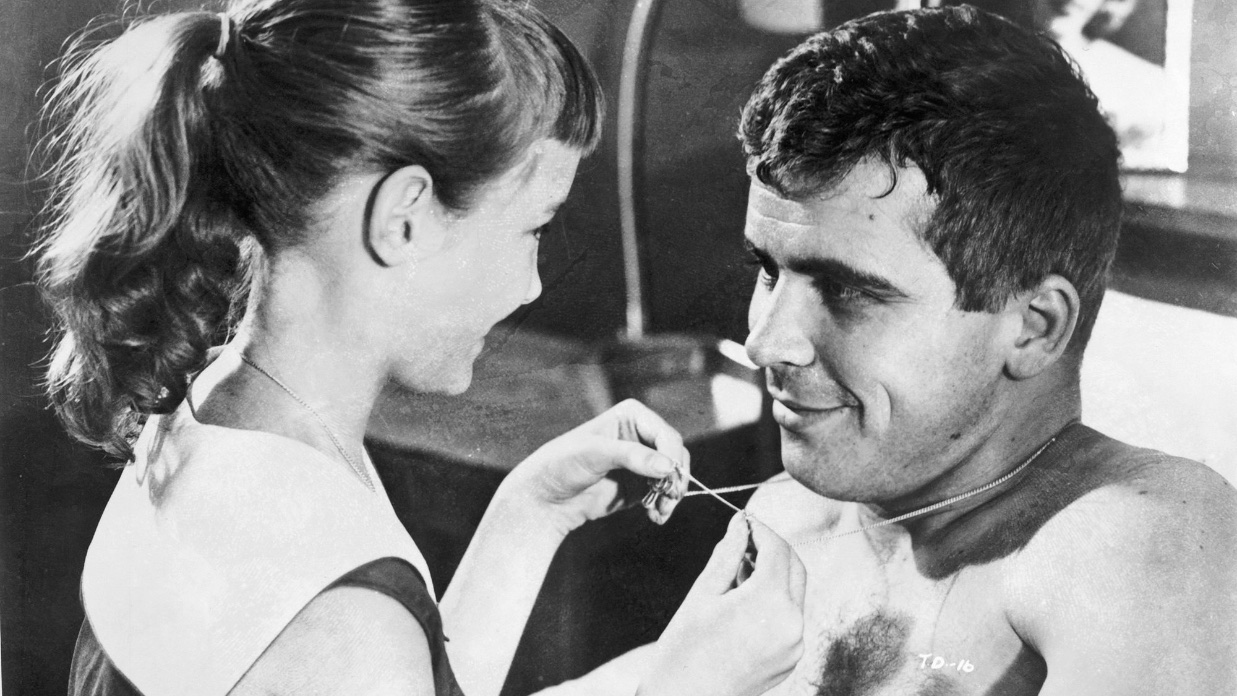 The Delinquents
Robert Altman was making a living as an industrial filmmaker in Kansas City, Missouri when an opportunity arose that would change his life — and the history of American movies — forever. It was the mid-1950s and juvenile delinquent movies like The Blackboard Jungle and Rebel Without a Cause were burning up the box office, so the son of a movie theater chain owner approached Altman with idea of producing his own teen film. Altman banged out a script in three or four days, and on a budget of $60,000 shot his first feature, The Delinquents, in two weeks with friends, family, and colleagues from the company where he was making industrials. The picture was ultimately sold to United Artists but quickly forgotten by all but the most devoted Altman enthusiasts; the director himself dismissed it in later years, and indeed it shares little in common with the films for which he would later become famous. Yet The Delinquents had one very important and influential fan: Alfred Hitchcock, who liked it enough to give Altman his big break directing second-unit on a TV series called Suspicion, which led to the young director helming episodes of Alfred Hitchcock Presents. This started Altman on a hugely successful television career that paved the way for his 1968 gem Countdown, a character study of young astronauts that firmly established the Altman tropes — overlapping dialogue, an ensemble structure, a sardonic and self-aware sense of humor — that would soon become familiar. The Delinquents is, by comparison, an apprentice work, but it's hugely entertaining — sometimes unintentionally so thanks to the hilariously clunky acting and overstated dialogue — and works as a fascinating low-budget corollary to studio pictures like Rebel and Jungle. It's also finally available, via a Blu-ray and DVD from Olive Films, in a crisp new transfer that will come as a pleasant surprise to those who, like me, grew used to seeking the film out in the middle of the night on random cable TV airings of muddy prints.
The entire budget of The Delinquents probably wouldn't have paid for the hair and makeup on Peyton Place, a gloriously sordid yet slickly gorgeous melodrama that Fox released the same year. Based on Grace Metalious' blockbuster 1956 bestseller, it's one of those great 1950s soap operas that manages to simultaneously exploit mainstream audiences' uneasiness with sex and liberation and wholeheartedly condemn them for it; in its own way it's a far more subversive work than the more celebrated melodramas Douglas Sirk and Vincente Minnelli were making at around the same time. The film, directed by the now criminally forgotten Mark Robson (Valley of the Dolls) and scripted by reliable Hollywood craftsman John Michael Hayes (Rear Window), follows a group of women in a small town where the sexual repression is so thick that virtually everyone who lives there is ultimately smothered by it — or, in the case of the men, turned almost irredeemably evil at worst, self-absorbed at best. Although on the surface the film's attitudes seem awfully retrograde, the movie, like the novel, is at core a raging feminist indictment of both the World War II-era America in which the story takes place and the post-war climate in which it's being told. And, like all great stories, it's surprisingly timeless; I might have found the hysteria of the characters' sexual repression and hypocrisy ridiculous had I not revisited the movie on the same day I read both the unsettling Washington Post profile of Second Lady Karen Pence and the news about her hubby casting the tie-breaking vote in a Senate bill designed to defund reproductive health care for around four million women. It all gave Peyton Place a newfound relevance and resonance, in my opinion; you can judge for yourself via Twilight Time's exquisite new limited edition Blu-ray of the film, which boasts a beautiful transfer of the visually sumptuous cinematography as well as an abundance of enlightening supplements.
Getting back to juvenile delinquents, this week sees the long awaited Blu-ray release of Philip Kaufman's The Wanderers, a superb adaptation of Richard Price's debut novel documenting the exploits of an Italian-American street gang in the Bronx in 1963. It had been a passion project of Kaufman's for years, but he was unable to get it off the ground until the success of his 1978 remake of Invasion of the Body Snatchers gave him the commercial credibility he needed. Like Price's novel, the film achieves a distinctive mix of nostalgic, poignant humor and dark intensity that borders on the surreal; it's a unique tone but not an odd one, because Kaufman keeps all the elements of his narrative in such perfect balance. Working with a terrific cast that includes Ken Wahl, Karen Allen, and Days of Heaven's Linda Manz, Kaufman finds the common ground between Mean Streets and American Graffiti and transforms it into his own concoction, another of his many films about a subculture nearing its end. (The film is a great companion piece to other Kaufman works like The White Dawn, The Great Northfield Minnesota Raid, The Unbearable Lightness of Being, The Right Stuff, and Rising Sun, all of which are similarly obsessed with characters whose worlds are shifting beneath their feet.) The film has gone in and out of print over the years, but Kino Lorber has finally gotten it completely right with their new DVD and Blu-ray, which include both the theatrical cut and a longer preview version as well as an abundance of interviews and commentary tracks. It would make a great double feature with The Delinquents, thought it provides a pretty satisfying night's entertainment all by itself.
Jim Hemphill is the writer and director of the award-winning film The Trouble with the Truth, which is currently available on DVD, iTunes, and Amazon Prime. His website is www.jimhemphillfilms.com.