Back to selection
"Editing is the Only Way I've Ever Paid My Rent": Editor Zach Clark on The Long Dumb Road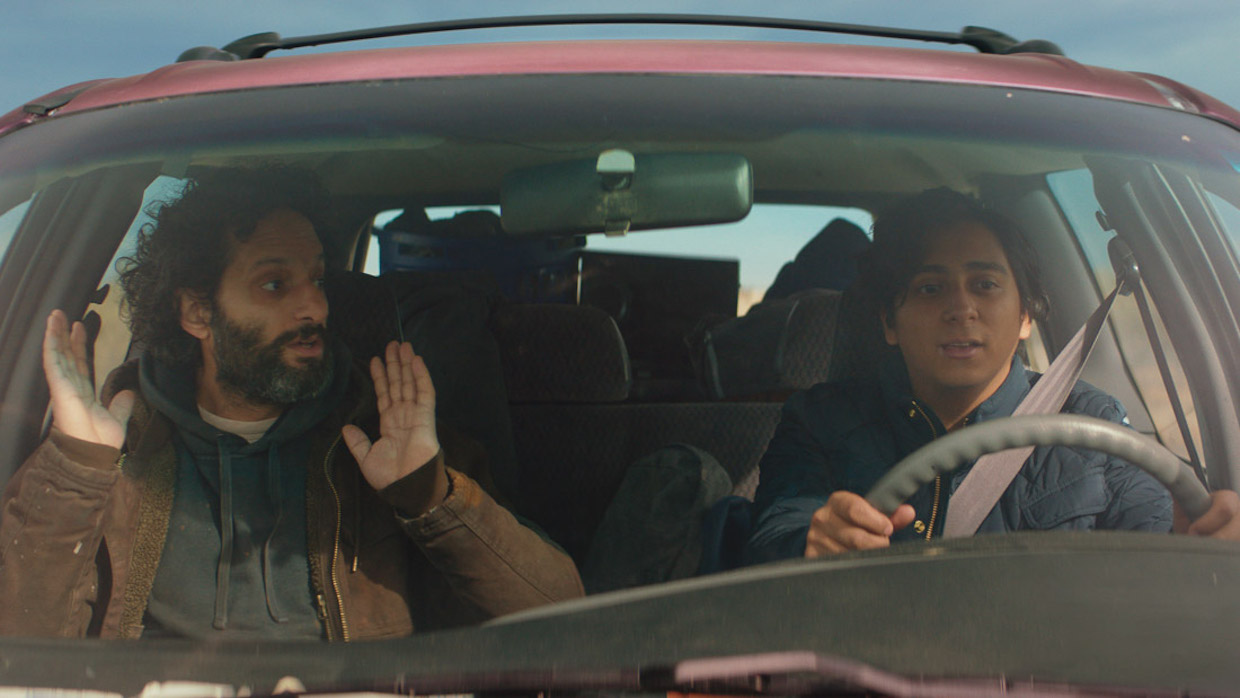 The Long Dumb Road
Zach Clark is a familiar name on this site for his work as a director; he's also a full-time editor. In this brief Q&A, Clark discusses his work on Hannah Fiddell's The Long Dumb Road, a road movie and buddy comedy that winds from Texas to Los Angeles. Click here for more from DP Andrew Droz Palermo on the film's production.
Filmmaker: How and why did you wind up being the editor of your film? What were the factors and attributes that led to your being hired for this job?
Clark: Hannah and I have been pals for years. She asked me if I wanted to edit the movie and I said "yes," quit my day job and hopped on a plane to New Mexico.
Filmmaker: As an editor, how did you come up in the business, and what influences have affected your work?
Clark: I made a movie a few years ago called White Reindeer, which I wrote, directed and edited. A lot of positive reviews smentioned the editing, and soon after that, my dear friend Kris Swanberg asked me to edit her feature film, Unexpected. Shortly after that another dear friend, Sophia Takal, asked me to edit her movie Always Shine. Etc, etc! Editing is the only way I've ever paid my rent, and I've been lucky to get to work on so many great movies made by friends over the past few years.
Filmmaker: What editing system did you use, and why?
Clark: We cut in Premiere because it's the only editing system I know how to use that's still operational.
Filmmaker: What role did VFX work, or compositing, or other post-production techniques play in terms of the final edit? (Feel free to ignore this question if it's not applicable.)
Clark: There's some very subtle VFX in the movie done by computer wizard Josh Johnson. See if you can tell what it was! Bet you can't! That's how good he is!