Back to selection
Promise and The Pitch: A Bible-Themed Short Film Contest That Offers $40,000 in Production Financing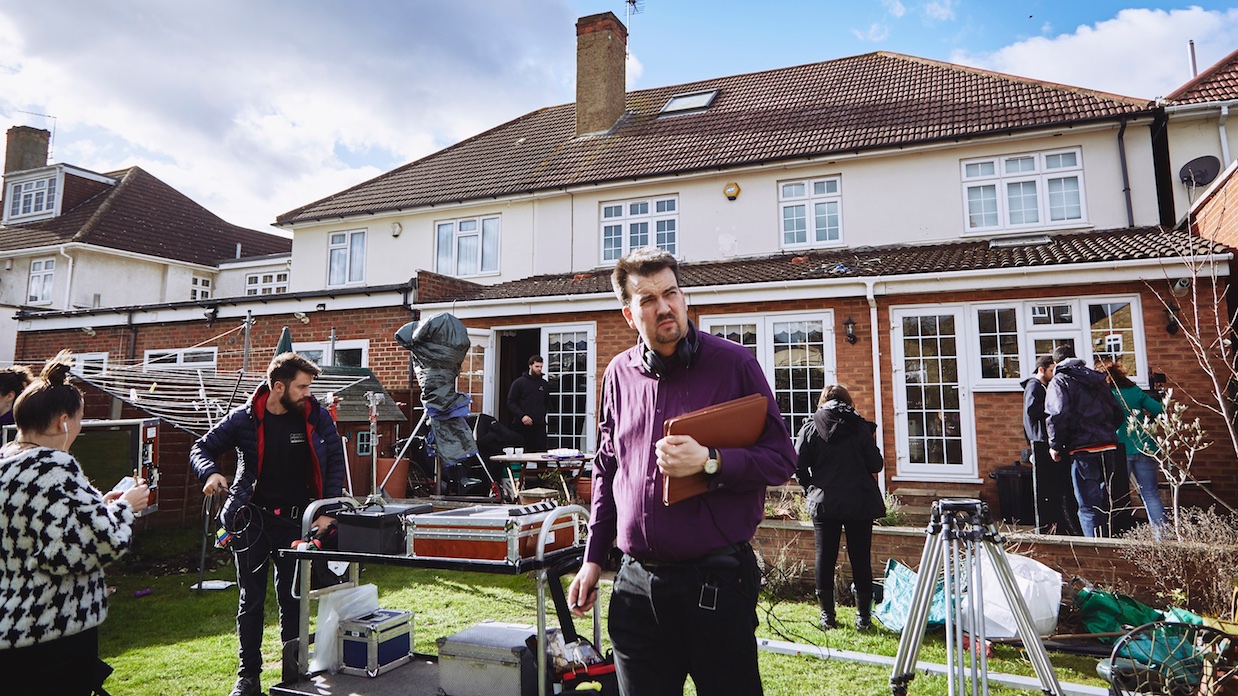 Neville Pierce on the set of Promise
Director and film critic Neville Pierce, who we interviewed several months ago around the online premiere of his shorts, has a new film, Promise, up on the interwebs, and it's tied to the announcement of an unusual short film contest that offers filmmakers $40,000 in production funds for their winning pitch.
From the press release:
The Pitch is an annual online pitching competition which invites filmmakers to submit a two-minute video pitching their idea for a short film inspired by The Bible. It can be in any genre, can emerge from any perspective, and can draw on any story, passage, character or theme. In return The Pitch provides £30K production budget support for the overriding winning idea. Entries are free until September 24th at www.enterthepitch.com
Pierce has been a judge of The Pitch since 2008, and it was in reviewing entries that he came across first-time screenwriter Hannah Lee's script, which, inspired by Genesis chapter 16, is about a Syrian refugee who can only remain in Britain if she becomes a surrogate mother for a British couple. Says Pierce, "The Pitch provides a production budget of £30,000 for the winner each year. But this particular year there was a small cash prize for the runners up, too. We used that as a starting point for more funding. I thought the story felt timely and inventive and Hannah was a natural storyteller, so I offered to direct it." Promise goes online today — you can watch it below — after playing festivals such as the Vancouver International Film Festival.
Says Luke Walton, founder of The Pitch and producer at Reel Issues Films, which is The Pitch's production arm, "There was something about Hannah's simple hand-drawn storyboard that made the complex emotions of her story stand out. We are looking for 'simple stories with complex emotions' and I could see that this adaptation had nailed that approach. Hannah is not only an accomplished actor but clearly a real talent in screenwriting. We will see more from her on the big screen."
Refreshingly, The Pitch has no entry fee — that is, until its early deadline of September 24. For more details and to apply, visit Enter The Pitch.