Back to selection
"We Need to Strive for a Better, More Inclusive, Emerging Tech Landscape": Paisley Smith on her VR Project Homestay and Advocating for Women in VR/AR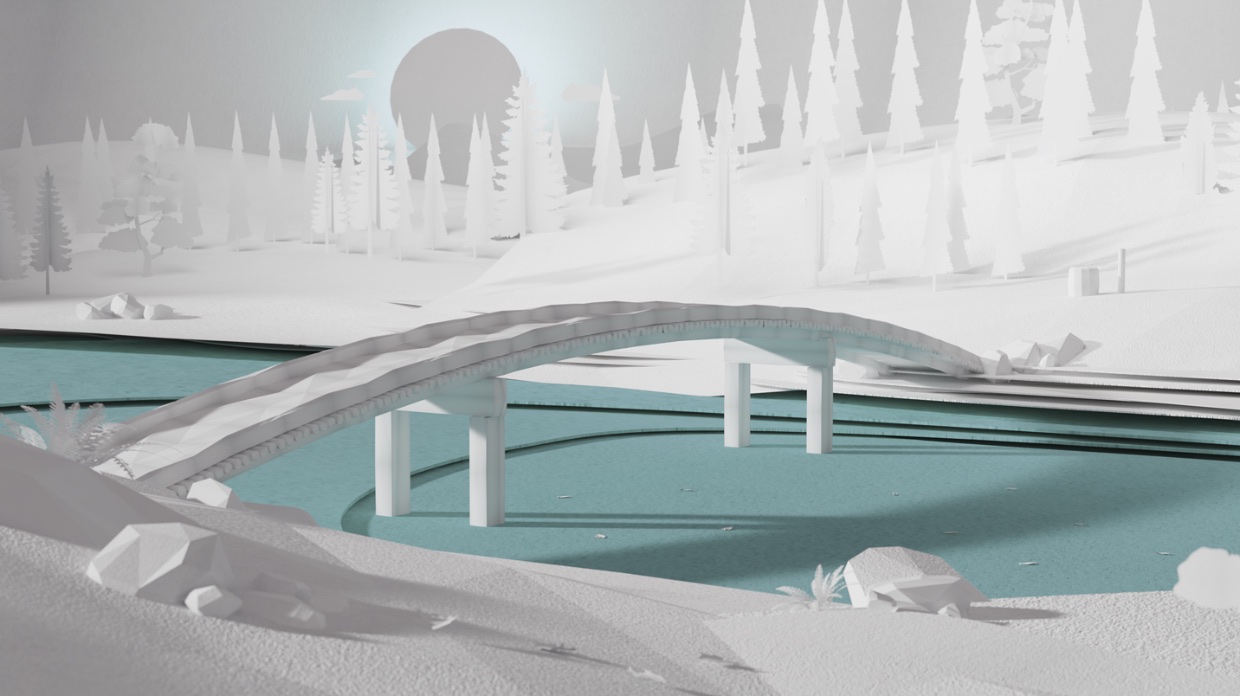 Homestay
For the past eight years London's Open City Documentary Festival has been dedicated to "celebrating the art of non-fiction," and the upcoming 2018 edition (September 4-9) looks to be doing so in a creatively cutting edge way when it comes to immersive media. In addition to a wide-ranging Expanded Realities exhibition (divided into three themed sections, A New Lens, Motion and Sonic), OCDF will present a full day (September 7) Expanded Realities symposium featuring deep-thinking speakers tackling some of the most pressing issues affecting new media-makers today. One discussion I'm especially looking forward to is the "Barrier to Entry: Accessibility in XR" talk, which will focus on the "big questions of who gets to tell the stories, who gets to experience them and what the industry can do to break down barriers and allow more diverse voices to inform the future of digital storytelling."
And one of the artists I'm most looking forward to hearing from on that panel is Paisley Smith, a Fulbright scholar who nabbed the Sundance Institute and Robert Rauschenberg Foundation Fellowship just this year. Filmmaker caught up with the Canadian filmmaker for a sneak peek of her talk and to discuss her latest VR project Homestay, her life as a binational media-maker and her work advocating for women in the emerging tech world.
Filmmaker: Can you talk a bit about your latest VR project Homestay (which premiered at IDFA DocLab 2017 and will be presented at this year's OCDF)? What made you think the subject of international students living with host families was suited to the virtual reality format?
Smith: Homestay is a personal interactive documentary about my family. Growing up we had many international students stay with us over the years, so it is a big part of my family life.
Specifically, this is the story of our student, Taro, who committed suicide at our home while he lived with us. It was in the wake of his death that I started working in VR. I had him on my mind constantly as I worked in this medium and demoed VR projects. Taro had been a passionate video game player, alongside my younger brother Reed, and loved the imaginative worlds they played in. Specifically, he was super into a game called Skyrim. I just knew he would have loved VR and the opportunity to interact with these imaginative worlds he had invested so much time in.
I felt like the creation of a virtual reality experience would be a way to honor him. When I first began designing Homestay it incorporated elements of traditional video games as a means to explore his story. However, as I began working in this medium I wondered if I had invested too much meaning into his relationship to games — maybe they were meaningless. I would never know. So I adapted the story to be from my perspective as a way to not assume anything about his experience. In many ways the act of putting a VR headset on physically isolates the player and in many ways mimics the feeling of being alone in a world, or disconnected from the world around you.
Filmmaker: Your bio notes that you started Virtual Reality Girls, and that you're an admin with the Women in VR/AR Facebook group (which currently boasts over 10,000 members). So when it comes to women working in emerging tech, which particular areas do you feel most need to be addressed — and how are these online communities tackling specific issues?
Smith: Communities like Women in VR/AR have been an amazing tool to connect with, and share opportunities with, other people in emerging tech. From job and speaking opportunities, to hiring collaborators, to sharing our successes and challenges, these spaces are necessary for creators working in emerging tech. Getting into the emerging tech space can be difficult, especially when it comes to getting the technical equipment as it is costly and exclusive.
Facebook groups can be a great way to source and learn the tools you need from within the community. These spaces are necessary, but do not solve the problems facing women and minorities in emerging tech. We need to strive for a better, more inclusive, emerging tech landscape.
This year I was a researcher on Kamal Sinclair's amazing project, Making A New Reality, which investigates strategies for achieving equality and justice in emerging tech. I recommend reading this project to see the many areas where we can strengthen the emerging tech space, from acknowledging biases, groupthink and silos of thought to challenging the innovator stereotype.
Filmmaker: Besides creating from a feminist perspective, you're an international media-maker who divides your time between Vancouver and LA, and who crafted a documentary short film (Peace, Daal, & Partition) that centers on the Partition of India and your own family history. So how does being an "outsider" in so many ways affect the stories you choose to tell?
Smith: I often start a project feeling like an outsider and through the process of creating and sharing the story I feel deeply connected to the people around me. The most rewarding part of creating Peace, Daal, & Partition (a family story dealing with the trauma of Partition) and Homestay (about mental health and family) is sharing the projects, and having people talk about their own similar experiences with me. By talking about these very sensitive, personal stories we will feel connected to each other.
Filmmaker: I noticed the tagline on your website is "creating films you can feel." Which brings up the question I try to ask most folks working in new media these days: what's your take on empathy in VR? So many early projects were focused on enabling the participant to step inside another's shoes when research has proven it's the third-person perspective that generates empathy.
Smith: I was convinced of the power of VR when I saw people's faces when they took off their headsets after experiencing Project Syria, the first VR project I worked on. Their faces said it all — "Holy. Shit." They would look at us and just ask so many questions about what they'd just experienced, and often process their feelings about the work.
That said, I'm not really sold on the whole VR "empathy machine" thing, if I'm being honest. I think it sounds great when you say it fast. At the end of the day it depends what the content you are creating is, and what the intention of the creator is. When I say "making films you can feel," I meant it more as films you can physically touch and interact with, while playing with the fact that a lot of my projects deal with some seriously emotional topics.
Filmmaker: In addition to presenting a talk during OCDF's Expanded Realities symposium, you'll be appearing on the Barrier to Entry: Accessibility in XR panel, which will address such crucial topics as who gets to tell new media stories and who gets to experience them. Since diversity is such a huge problem when it comes to VR/AR — with communities of color and those of lower socioeconomic status often excluded from participating — how do you see emerging tech helping to level the playing field?
Smith: There are many issues facing artists who wish to experiment with telling stories in emerging tech. First of all, it is hard to find demo projects that are currently out there, even in traditionally accessible spaces like museums. For example, Carne y Arena, Iñárritu's Academy Award-winning VR experience at LACMA, is an individual experience with tickets that sell out almost immediately. We need to get technology in public spaces and make it accessible and affordable.
It is costly to finance production on emerging tech projects. I feel fortunate to have been able to fund my projects through the National Film Board of Canada, Creative British Columbia, and the Sundance Institute. Without these organizations I would not have been able to tell emerging tech stories. It also is complex to distribute and exhibit your work once it's completed. At every step there are challenges, and there is no established pipeline like in film production. This is of course what also makes emerging tech exciting. A spirit of innovation and creative bravery drives many artists.
I see individuals and organizations in the emerging tech space that are championing underrepresented voices and working hard to try and solve issues of access and power. I see communities like Women in VR/AR and Colors in XR sharing resources with each other, and demanding diverse representation across the landscape. Kamal Sinclair writes in The High Stakes of Limited Inclusion in Making a New Reality, "We have a window of opportunity to break this pattern and create an inclusive process for designing our future. Many of those interviewed in this research expressed an urgency to seize this window of opportunity, as we cannot afford to have a small fraction of our global community define the values and features of our next operating system."
Because emerging tech is an industry whose future success can seem precarious, being the one who stands up and calls out inequality can be daunting. We all need to call out exclusivity when we see it, we need to call out a lack of diverse creators, and we need to troubleshoot issues of access. We need to talk about these things honestly. In my opinion, only with a diversity of voices and experiences will the industry strengthen and last, so ultimately it's in the "excluders" best interest to do so.