Back to selection
"I Couldn't Watch the Footage Right Away" | Marija Kavtaradze, Slow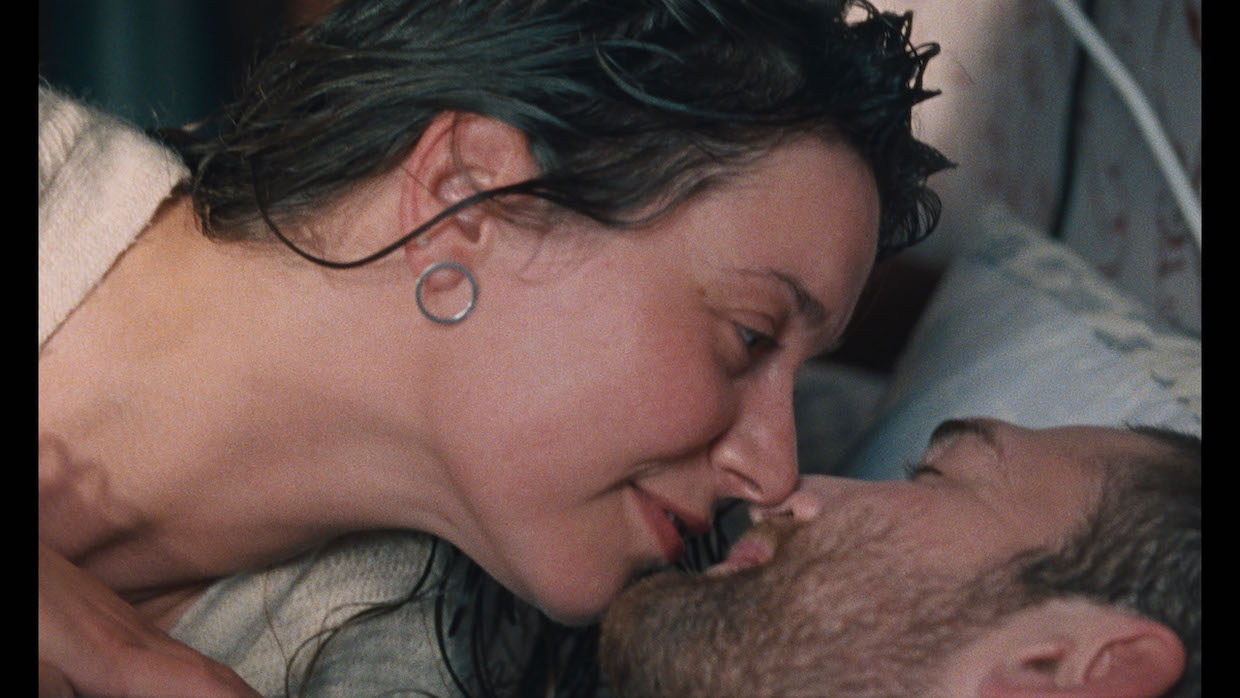 Slow, courtesy of Sundance Institute.
Every production faces unexpected obstructions that require creative solutions and conceptual rethinking. What was an unforeseen obstacle, crisis, or simply unpredictable event you had to respond to, and how did this event impact or cause you to rethink your film?
Since it was the first time when I shot anything on film, I was aware that there might be things that can go unexpected. However the whole process was very smooth, we were really well prepared—I felt comfortable with actors because we had a lot of rehearsals before.
But maybe the challenge for me was that I couldn't watch the footage right away. So I had to trust that everything we shot would work and just move on.
Working with film taught me so much about how to prepare for production, how and when to start recording, and rethink how many takes I really need. All these lessons will be useful for me when I work on digital as well. 
I can't think of many obstructions, because usually when I'm writing a screenplay, I already know the possibilities, so I naturally don't go over the top and am aware of the budget and production.
See all responses to our annual Sundance Question here.