Back to selection
The Academy Releases "The Art of Documentary" Podcast Hosted by Crip Camp Co-Director Jim LeBrecht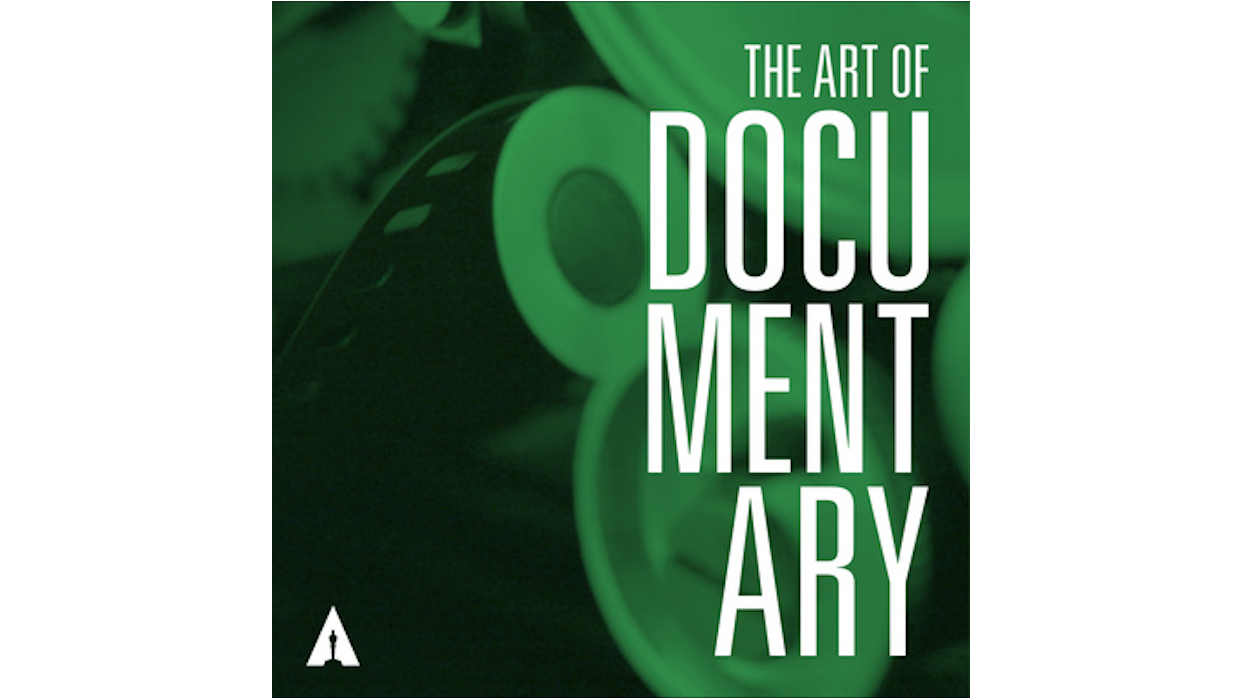 The Academy of Motion Picture Arts and Sciences has ventured into the realm of audio storytelling with "The Art of Documentary," a six-episode podcast hosted by Jim LeBrecht, who co-directed and co-produced Crip Camp with Nicole Newnham. Each episode will feature LeBrecht engaging in a discussion with a different documentarian about their individual experiences while crafting their films.
"I was approached by Randy Haberkamp and Dina Michelle at the Academy if I'd be interested in hosting and developing this podcast," LeBrecht told Filmmaker. "To be honest, I was honored. I've been an Academy member for a few years but my visibility and connection with AMPAS took a big bump when Crip Camp was nominated for an Oscar in 2020. Through the planning on making sure that the 2021 Oscar ceremony was accessible, I developed deep friendships with many people, including Randy and Dina. They knew me and knew that I've been a sound mixer for documentaries for over 25 years." 
Speaking of the film's guests, LeBrecht said that certain participants were recommended by the Academy, while others were his own personal suggestions. The first episode of the podcast kicks off with Danny Cohen, director of the Courtney Barnett doc Anonymous Club. Future guests will include Bing Liu, who was at "the top" of LeBrecht's list and directed Minding the Gap (which LeBrecht worked on as a sound designer) and All These Sons; Cameraperson and Dick Johnson Is Dead filmmaker Kirsten Johnson, who LeBrecht befriended while attending True/False in 2020; Garrett Bradley, who he met at the Academy Awards in 2021 when her "deftly conceived" film Time was nominated for Best Documentary Feature alongside Crip Camp; Chase Joynt and Aisling Chin-Yee, the directors behind No Ordinary Man, the 2020 doc about trans jazz musician Billy Tipton; finally, there's Roger Ross Williams, director of films such as Life, Animated and Music by Prudence, the episode which LeBrecht was "touched the most by." 
For a bit more insight on the series, here's an extended statement from LeBrecht:
"The word "art" in the title of this podcast series is very intentional. When I started my own audio post-production company, I named it Berkeley Sound Artists because that's how I approach my sound work. I began my career, right out of college, as the resident sound designer at the Berkeley Repertory Theatre. Having created sound designs for over 100 productions there and at other theaters, I always delved deep into what the director was trying to do with their production…When we started talking about the concept of the podcast series, I wanted to focus on process and what made these filmmakers make the films they produce. What was it in their childhoods that drew them to their art and craft? Why do it within the context of documentary filmmaking? I steered away from specific technical questions, such as what camera or lens they used, but I did ask how they gained the trust of their subjects or what did the making of their film affect their lives or the lives of their subjects. I did ask some questions about how they pulled off some of their footage and the like…But to know the filmmaker and to find inspiration in their stories is much harder to find unless you get to sit down and talk with them. That's why I think that a podcast is perfect for how we conceived of this series…I do have to say some of the most moving moments in film that I've experienced is when the sound effects and ambiences fade away and we're left with just music and no dialog. I appreciate the visual medium that is film, but it's not everything. George Lucas has been quoted as saying, 'Sound is 50 percent of the moviegoing experience, and I've always believed audiences are moved and excited by what they hear in my movies at least as much as by what they see.' If I could sum this up, documentary film and filmmaking is art at its root. It comes from the heart, the mind and the endless emotions that all of us experience. You can buy a manual to learn how to use a camera, but how do you become a sensitive, passionate filmmaker? It starts with the person and that's what I love about this podcast series."
"The Art of Documentary" launches today, with a new episode dropping every Wednesday through June 21.