Back to selection
25 Recommended Independent Films to Watch on Amazon Prime
EDITOR'S NOTE, May 28, 2012: At the time of this blog post, all the below 25 films were available on Amazon Prime. Now, a year later, we have been informed by our readers that a number of them are no longer listed on the service. We apologize for any inconvenience, but, as we are learning, streaming windows can be short, and films can rotate on and off the various services. It's thus possible that missing titles could return in the near future. In the meantime, we'll work on another post with an entirely up-to-date selection of films.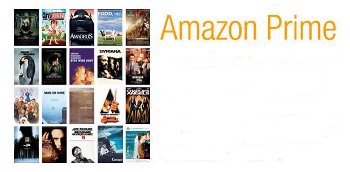 Amazon has dipped its toe into the subscription streaming-video business, competing with Netflix by turning its Amazon Prime free-shipping service into a source for not just holiday gifts, books and tax-free, two-day-shipped sundries but also movies. It's obviously a soft-launch for something bigger, and, for those who plunk down their $75 yearly fee for the shipping benefits, a really good deal.
Amazon claims to have launched with 5,000 titles, but one article cited only 1,668 films and 484 TV shows. (The discrepancy was chalked up to counting each episode of a TV series as a separate title.) So, Amazon hasn't got anything on Netflix with its 11,000+ titles… yet. For now, though, there are some gems in Amazon's back catalog. Here are 25 Filmmaker-approved movies Amazon Prime members can stream now.
1. Mysterious Skin. Gregg Araki's adaptation of Scott Heim's book stars Brady Corbet and Joseph Gordon-Levitt as teenagers who have found different ways of coping with childhood abuse by their Little League coach. Wrote Peter Bowen in Filmmaker, "To avoid the sensationalistic and cloying aesthetic that marks films of abuse, Araki worked with d.p. Steve Gainer and production designer Devorah Herbert to create a mysterious candy-colored view of childhood, a world that is at times dark and scary and at others magical and filled with wonderment. Ironically, Araki, in moving past the punk adolescents of his earlier films to this drama of childhood, has created his most mature film to date."
2. Helvetica. What's in a font? In Gary Hustwit's Helvetica, the mid-20th century typeface is a postmodern every-symbol, inflecting an aura of cool modernity on everything from artist works to corporate messaging.
3. Half Nelson. Ryan Fleck and Anna Boden's Half Nelson, starring Ryan Gosling, is one of the 'aughts' essential indies, a character-based drama that connects to the decade's important political dialogues. Wrote Matthew Ross in Filmmaker, "Half Nelson is a withering indictment of life in Bush's America (never have the '60s seemed such a distant memory) as well as a sensitive character study of a troubled soul at war with himself."
4. Jesus Camp. Rachel Grady and Heidi Ewing directed this complex documentary about an Evangelical children's camp. Wrote Annie Nocenti in Filmmaker, "Beautifully shot and edited, at times unintentionally funny, Jesus Camp is ultimately as chilling as a horror film. One mom points out, 'There are only two kinds of people in the world. Those that love Jesus, and those that don't.' Or, as one child puts it, 'Whenever I am around non-Christians it makes my spirit feel yucky.'"
5. Old Boy. Park Chan-Wook became an international superstar with this wildly inventive tale of revenge, obsession and, unexpectedly, romance. Wrote Nick Twemlow in Filmmaker, "Though Dae-su and his captor, Lee Woo-jin (Yu Ji-tae), are nominally the film's main characters, Park's complex narrative structure and bold stylistics, which mix intense bursts of violence, odd animation and hallucinatory flashbacks, steals the show. 'Time is very important to this film,' Park says. 'Playing with non-linear time can be a cliché, but in Oldboy the characters are haunted by the issue of vengeance, which has hindered their emotional development. They are obsessed with something that happened years ago.'"
6. Me and You and Everyone We Know. A single dad, played by Winter's Bone's John Hawkes, and an artist/Eldercare driver (writer/director Miranda July) are the idiosyncratic would-be romantics in artist July's playful and wholly successful transition to long-form narrative.
7. No End in Sight. This is the essential documentary about the Bush administration in the Iraq War — perhaps because it concentrates less on combat operations and more on the aftermath of the war, crony capitalism, and the flawed decision making that has led to prolonged and violent civil conflict. Read my interview with director Charles Ferguson here.
8. A Good Day to Be Black and Sexy. Writer/director Dennis Dortch describes his film: "Black love and sexuality with European sensibilities told through six vignettes." Wrote Filmmaker's Brandon Harris at his blog, "Mr. Dortch's film is as earnest and consistently amusing about the sexual behavior of post millennial Los Angelenos, black or not, as any filmmaker has been in a long time. Full of jump cuts, naturalistic camera work, and situations never before glimpsed in narrative films, A Good Day To Be Black and Sexy exorcises the demons of Toms, Coons, Mammies and Bucks that honest black cinematic representation is constantly attempting to dislodge from the American psyche. Never salacious or mean spirited, the vignettes don't shy away from the uncomfortable aspects of modern sexuality and maintain a healthy irreverence in their sexual politics."
9. Hunger. Artist Steve McQueens' debut feature about Irish hunger striker Bobby Sands is a flat-out masterpiece. Wrote Peter Bowen, "McQueen captures in painstaking detail the physicality of life within the prison walls (the stench, the maggots, the numbing cold), but the larger emotional hunger that fuels this tragedy remains purposefully enigmatic." This is an emotionally grueling film, but I can't recommend it highly enough.
10. Following. Before Inception, The Dark Knight, Memento… there was Following, Christopher Nolan's debut feature. Another narratively nifty thriller, Nolan made the film for a tiny budget over the course of a year.
11. Humpday. Two straight guys decide to make a porn film together. Wrote Nick Dawson for Filmmaker, "Humpday is a true crowdpleaser, and certainly fulfills the rich comic potential of its outrageous premise, but it is more than simply an absurd tale of one-upmanship. Whereas the Apatow model for such movies might have settled for superficial laughs, Shelton delves deeper into the unease behind the laughs and dares to ask more serious questions about her characters' lives and their motivations for pursuing this folly to its illogical conclusion. As on her previous films, Shelton uses an improvisational approach that blurs the line between the role of actor and writer, demonstrating a rare ability to elicit from her cast naturalistic performances within rich and interesting narratives."
12. Afterschool. Nick Dawson from Filmmaker about Antonio Campos's debut feature: "It tells the story of Rob (Ezra Miller), an introverted teenager at a prep school in upstate New York who witnesses the tragic death of two female classmates one day in a hallway at school. A frequent watcher of internet videos, Rob is a member of the school's A.V. club and is asked to create a video tribute to the deceased girls, however his unconventional approach to the project causes problems. Afterschool is a dark and damning examination of the YouTube generation, with Campos presenting a socially withdrawn protagonist who is more emotionally engaged by the funny, violent or sexual videos he watches online than by real life. The film has a cold, stark quality reminiscent of Michael Haneke's work and is remarkably assured, both stylistically and in its tackling of the themes of voyeurism and violence in a post-Columbine world. Indeed Afterschool is so accomplished and powerful a piece of filmmaking that it stands out not only among recent debut features, but also among all American films of the past few years."
13. Paranoid Park. This recent film from Gus Van Sant is one of my favorites. When I interviewed Gus for the magazine, I wrote: "Based on the young-adult novel of the same name by Portland-based writer Blake Nelson, the film tells the story of Alex (Gabe Nevins), a quiet, gentle teen skateboarder who, after slipping away from home one night to visit the downtown Portland skate spot Paranoid Park, becomes involved with the accidental death of a security guard. Even without a police investigation adolescence is a turbulent time, and with a cool yet sensitive eye the film captures Alex's jumbled and conflicting emotions as he grapples with guilt while shielding his feelings from his parents and friends, including his cheerleader girlfriend who has decided that she finally wants to sleep with him…. Paranoid Park belies the oft-stated and lazy screenwriter's assumption that it's near impossible to adapt a book that's heavy into a character's interior life without cluttering it up with more things that "happen" and which "can be seen." Through its own exquisite and delicate rhythms and textures, Paranoid Park opens a door into a set of feelings, thoughts and reckonings that have rarely been captured so beautifully on film."
14. Ellie Parker. For Naomi Watts, before Mulholland Drive and Fair Game, The Ring and We Don't Live Here Anymore, there was Ellie Parker. A series of no-budget shorts by filmmaker Scott Coffey, Ellie Parker stars Watts as a struggling L.A. actress, an Aussie import hilariously navigating the city's film and social scenes. Said Coffey when we selected him as a "25 New Face of 2001," ""Modern identity is so fractured in L.A. that no one can really be themselves here. Ellie is one thing in therapy, one thing in auditions, another thing with her boyfriend. The only time she is truly herself is when she's alone, in her car." The feature version unites and extends the story and is a fantastic showcase for this great actress.
15. Nobody Knows. Hirokazu Kore-eda's Nobody Knows is one of the best movies ever made about childhood. It's based on the true story of three young children who survived in their house for 200 days after being abandoned by their mother.
16. Okie Noodling. This short doc examines the world of "noodling," a form of catfish-fishing involving bare hands and fingers as bait. Wrote Hazel Dawn-Dumpert when we selected director Bradley Beesley to be one of our "25 New Faces of 2001, " A true-blue chunk of Americana, Okie Noodling is at once a thorough document of noodling itself — its history, its contemporary manifestations — and a portrait of a group of men fiercely devoted to their hobby. It's also a bit of a love story, as Beesley moves from a position of ironic detachment to fascination to out-and-out ardor (Beesley has himself become an avid noodler)."
17. Cavite. Wrote Jason Sanders when we selected directors Neil Dela Llana and Ian Gamazon for our "25 New Faces of 2005," "[Cavite is an] ingenious cell-phone-centric thriller about a young Muslim Filipino American forced through the slums of Manila by a terrorist organization. Made with a crew of two and a cast of basically one, Cavite fashions its one-camera, one-actor motif into a surprisingly entertaining, highly unnerving action film as suspenseful as any blockbuster."
18. Mutual Appreciation. It was director Andrew Bujalski's soundman who, as legend has, coined the term "mumblecore," and any chronicler of aughts indie cinema owes it to himself to revisit this early classic set in the world of indie rock clubs.
19. Murder Party. Jeremy Saulnier's Murder Party was a big hit at SXSW a few years ago. It's an After Hours-ish horror comedy about a lonely single guy who accepts an invite to a costume party only to find he's the sacrificial object of a group of murderous conceptual artists. Both the gore and the production values are high in this anarchic low-budget picture.
20. Crush. In Alison Maclean's cool, complex debut feature, Crush, Marcia Gay Harden stars as a woman who, after causing the car crash that hospitalizes her literary critic friend, winds up infiltrating the life of her novelist subject and his teen daughter. The film was the cover of the third issue of Filmmaker.
21. Keane. Damian Lewis stars as a schizophrenic father trolling Port Authority for his lost daughter in Lodge Kerrigan's riveting portrait of a man on the edge.
22. Great World of Sound. About one of the best indies of recent years, Nick Dawson wrote in Filmmaker, "Great World of Sound focuses on a pair of hapless salesmen, straight-laced Martin (Pat Healy) and his streetsmart partner Clarence (Kene Holliday), who unwittingly find themselves working as "talent scouts" for Great World of Sound, a company that scams wannabe musicians out of their savings. A well-written and thought-provoking film, Great World of Sound is even more impressive given the technical demands of the shoot: Zobel shot all the audition material in a hidden camera set-up with real auditioners, placing extreme demands on both his crew and two leads in order to get the realism and immediacy he wanted."
23. Choking Man. A delicate character study inflected with bits of magic realism, Choking Man was the winner of Filmmaker's Best Film Not Playing at a Theater Near You Gotham Award. Wrote Nick Dawson, "An inventive, understated New York indie, it tells the tale of Jorge (Octavio Gómez), an Ecuadorian dishwasher working in a diner in Jamaica, Queens, said to be the most cosmopolitan place in the world. Crippled by shyness, Jorge is almost incapable of communication and spends most of his time staring at the poster of the Heimlich maneuver that hangs above his work station, but sees hope of redemption in cheery Chinese waitress Amy (Eugenia Yuan) who owner Rick (Mandy Patinkin) has recently hired."
24. Manito. Eric Eason's debut feature Manito crackles with visual energy. Set in the Dominican neighborhood of Washington Heights, it's the story of two brothers and their estranged dad over one long and ultimately tragic weekend. Manito, which won a Special Jury Prize at Sundance, came out amidst the wave of Dogma '95-inspired DV-shot indies, and it remains one of the best.
25. A Walk into the Sea. "25 New Face" filmmaker Esther Robinson's uncle, Danny Williams, was a boyfriend of Andy Warhol and, with his Super 8 camera, chronicler of the Warhol's Factory. Williams vanished one day and is presumed drowned, and Robinson's doc is equal parts personal journey, art criticism and cultural archaeology. Appropriately, it's a film that began when some of Williams' films were found in an archive. Told Robinson to Nick Dawson, "When I saw Danny's films, it's impossible to describe… I love them, I love them like a person. They're so singular, they really have this very specific cinema vision. His directorial sensibility is really idiosyncratic, and I was elated by it, and that immediate connection to the work meant that I needed to know what happened. I had to know what happened, and that became the fuel for making it. Movies are like that — they get you deep."
Want to see these titles now? Links to all of them are below.
[AMAZONPRODUCT=B002L6RBS0]
[AMAZONPRODUCT=B002RIOGI0]
[AMAZONPRODUCT=B000NHQZ1S]
[AMAZONPRODUCT=B001AMRHNU]
[AMAZONPRODUCT=B003AKLFAG]
[AMAZONPRODUCT=B001L453X8]
[AMAZONPRODUCT=B001IAV2X0]
[AMAZONPRODUCT=B001UBHWUY]
[AMAZONPRODUCT=B004GJIL34]
[AMAZONPRODUCT=B004H07XWW]
[AMAZONPRODUCT=B002XCRMWW]
[AMAZONPRODUCT=B004GYUJ2U]
[AMAZONPRODUCT=B004GCLMDW]
[AMAZONPRODUCT=B002L6OE2Q]
[AMAZONPRODUCT=B001F751EC]
[AMAZONPRODUCT=B002ZS44ZW]
[AMAZONPRODUCT=B001AMRM94]
[AMAZONPRODUCT=B000RI8HAK]
[AMAZONPRODUCT=B001AT49HK]
[AMAZONPRODUCT=B002MGK1A4]
[AMAZONPRODUCT=B001AT5ITI]
[AMAZONPRODUCT=B001ATB8J2]
[AMAZONPRODUCT=B003HMFBZW]
[AMAZONPRODUCT=B003HM9UTA]
[AMAZONPRODUCT=B004019RJK]