Back to selection
SUNDANCE DIRECTOR JOHN COOPER TALKS 2010 FEST & BEYOND | By Scott Macaulay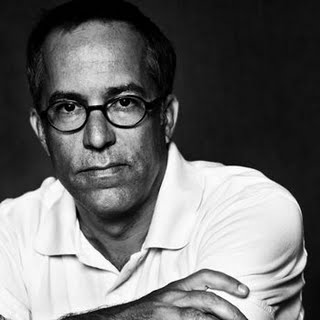 When filmmakers heard that the Sundance Film Festival's longstanding Director, Geoffrey Gilmore, was leaving, they wondered if his departure would signify a major change in direction at an institution that more than any other has defined the world of American independent film. When, a couple of weeks later, John Cooper, Sundance's Director of Programming, was elevated to the Director position, they breathed a sigh of relief. As Holly Willis wrote in Filmmaker in 2006 about the 20-year veteran of the festival, "Funny, self-deprecating and entirely approachable, Cooper is known to thousands of American filmmakers as the guy who calls with really excellent news. For the festival, he's integral, the armature that supports everything."
But Cooper's (and he is always known by just his last name) ascension has not meant business as usual in Park City and at the festival's offices in Santa Monica, California. As he discusses below, Cooper is eager to put his own stamp on the festival. "This is the renewed rebellion. This is Sundance reminded," proclaims this year's program book, and in our talk Cooper is eager to align the festival not just with the acquisitions departments of the mini-majors but directly with the hustling DIY filmmakers struggling to execute their own more modest distribution strategies. We talked by phone a few days before the premiere of this year's festival.
Filmmaker: So, you've been at Sundance for 20 years, but now you are the Director. How does it feel? What's different now?

Cooper: Well, I can move fast, and that feels good. When we thought about putting in the new section for low-and-no-budget films, I thought, I can just do this. I can just make this happen. Of course, I still had to check with the administrative staff to make sure we could get it done. You know, behind us programmers there is an army who sets up the theaters and does all of that stuff.
Filmmaker: How about in terms of individual film selections? You have a team of programmers, and I'm not sure how it worked before, but do you have a different relationship to the individual films?
Cooper: [In the past there have been] films that split both audiences and programming teams, like Old Joy. I remember arguing for it — I was not going to give up [on having it in the festival]. It didn't make it into the Dramatic Competition, but it should have. I have the power now to fine tune the placement of those films. I have veto power and final decision power. So I have been looking back and rethinking decisions I would have made [if I had been in this position]. Most of it has been very fun.
Filmmaker: How has the day-to-day aspect of the job changed for you? And how did you prepare for it?
Cooper: I decided that stress in general was overrated, and that this should be a fun experience. But what I really had to do in terms of structure was, I had to listen more to my staff. My staff is seasoned, and I'm glad I didn't lose any of them. I am sitting in a good position [because my staff and I] know each other well. I moved, though, from a position of being the most seasoned person in the room with a voice to the other side where I wanted to hear what they had to say. Where was their passion around a film? What films did they love? "It's important" – those are key words that mean [the programmers] didn't love it. There are enough films that we do love, so let's find those first. We still have to find 120 films in the end, but I want them to be films that have true passion behind them. Films that also have an audience — there might be a smaller audience, but there is an audience.
Filmmaker: What were the thoughts and ideas that guided you in terms of the changes you have implemented?
Cooper: My own interpretation of what the film community needs. [When I got the job] — I talked to a lot of people and asked, "What do you want from us?" And not just filmmakers. I talked to a lot of press people, publicists, some friends, and even our own audiences. I asked people to email and tell me whatever they wanted to about the festival, and I got 200 emails, some of them long and passionate. The heart of all of them was: "Please remain pure; please stay the course. Don't blow it." You realize that people are invested in this [festival]. They want to believe that we are mission-driven and ethical in our selection process, which we are. Yes, we are fickle, but we are also ethical. People are watching, after that big wave of scared responsibility, I felt a really nice feeling of support. I also knew that I wanted to do one thing that would capture the imagination that would be bigger and flashier, and that's how the Sundance Film Festival USA came about. We're doing it very brick and mortar, going out to eight cities [with films following their Sundance premieres], working with art houses and having fun with it.
Filmmaker: Tell me about the filmmakers participating in the Sundance Film Festival USA program. Did they have to be convinced to hit the road with their films instead of staying in Park City?
Cooper: It took explaining, and the filmmakers had to think about what it would mean to their lives to be leaving Sundance on Thursday, the 28th, in the middle of winter, and going to Madison, Ann Arbor, or Chicago. But independent filmmakers are at their core so resilient. The first eight filmmakers we asked said they would do it. I didn't expect to get as many premieres in the program. The program was conceived so that, in theory, a Competition film could leave and come back, but it's hard to find three days when [Sundance filmmakers] are not doing anything at the festival. Our filmmakers work hard.
Filmmaker: Who are some of the filmmakers taking part in the program?
Cooper: A lot of these films are premiering the first half the festival. There are filmmakers doing it like Jay and Mark Duplasse [Cyrus], who are in it for the fun of it. There's John Wells [The Company Man]. There's HOWL and also Daddy Longlegs, which is now doing video-on-demand after the festival too. Daddy Longlegs is directed by the Safdies, and they are going home to Brooklyn [to screen their film at BAM]. Philip Seymour Hoffman happens to be starring in a play in Chicago, so he can't stay at the festival anyway. [His film, Jack Goes Boating, will screen at the Music Box Theatre]. But we're experimenting all over the place at this festival in terms of alternative distribution. Bass Ackwards and One Too Many Mornings are going [into distribution] right from the festival. I think back to [Ballast director] Lance Hammer and one thing he kept saying at Sundance — that he wished he could have capitalized more on the energy coming out of the festival.
Filmmaker: So there may be a different narrative coming out of this year's festival than the usual story of the big first weekend sale?
Cooper: I hope some great new mythology comes out of this. We hope these things become a phenomenon. I want filmmakers to make their money back and to continue to make films, because that's what sustains what I do.
Filmmaker: Do you think filmmakers traveling to Sundance have reconciled themselves with the different state of the industry today?
Cooper: I have noticed a shift. There are more filmmakers now who just want to sustain their careers. They are clear about not getting the big break. They want to make movies. It used to be, "Get the deal, get set up at a studio."
Filmmaker: To be honest, I thought there would be more filmmakers using Sundance as a DIY launch platform this year.
Cooper: It's hard. There is so much they have to learn, such a learning curve. It was the only films that were finished in time. I didn't know if any of them would have the nerve to do it this year.
Filmmaker: Do you think this will be the beginning of a trend?
Cooper: I think Sundance could get almost half and half — half films going out to the marketplace and half bigger. I am not afraid to have that split. I told my staff, "We are not going to program for commercial possibility, even in alternative platforms. Just find the most creative and excellent filmmakers, and the rest will sort itself out." Films that are really good land places, although they don't always make money.
Filmmaker: What would you tell our readers specifically to look out for at this year's festival?
Cooper: Make sure you check out the NEXT section. There's a real passion and vitality there. Jack Goes Boating is such a wonderful occurrence. Philip Seymour Hoffman directed, and he's in it, and it comes from a play he did. It has all the credentials but then it hits its mark. He did an amazing job. And I love The Company Man, directed by John Wells. I like when people who have another career [make features]. John is a TV producer, but he has real filmmaking passion, and his is not a flashy film. The new Spotlight section is for films we love. They are programmed for no other reason. I love I Am Love and 8: The Mormon Proposition, which I found so interesting that it came out so quickly. I expected it to be more hyped-out, flashy, and built around argument and passion, but the research that went into it is amazing. And then there is Blue Valentine, HOWL, and Hesher, which is a really wonderful film. Douchebag — that could have played in the NEXT section. It's a nearly perfect film for its budget.
Filmmaker: You say Douchebag could have played in NEXT. Why establish a section devoted to low-to-no-budget films when those films could play in other sections and not be defined there by their budgets?
Cooper: We found in the past that films like these were being shoehorned into other programs, like New Frontier or Midnight even though they weren't, for example, midnight films, or cult-y or genre films. There was a lot of play this year between films in the Competition and NEXT, but we felt we had to carve out a section this year [for these films specifically] and hold onto it. We wanted to find six to eight films in this no-to-low budget range. We had to give this part of our community the respect it deserves. So we held eight slots.
Filmmaker: So is what links these films their budgets, or do they represent some kind of specific aesthetic?
Cooper: I think it's an aesthetic too. These films are being conceived of as low budget, but they have an energy that is addictive. I feel it, and when I meet the filmmakers, I like their energy. I want them at the festival. They feel a little renegade to me. I would hope that if a [future] John Waters walks into the door that I could recognize him and say, "You deserve a place here."