Back to selection
CONDITION ONE REINVENTS WAR JOURNALISM IN LIBYA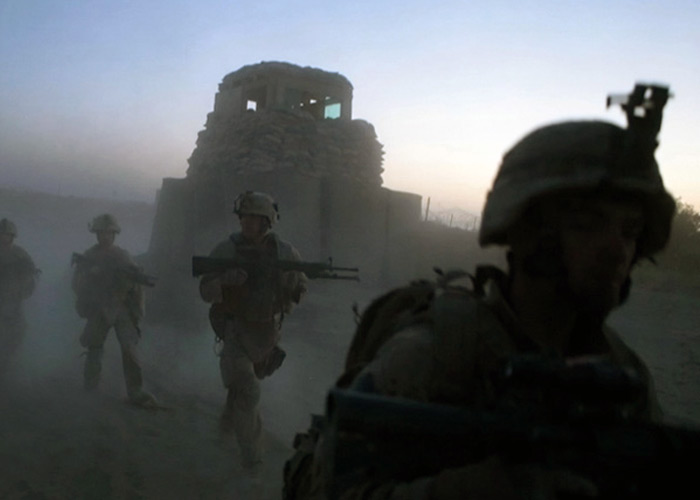 At the end of my profile of filmmaker Danfung Dennis in our 2010 "25 New Faces" feature, I touched on what was then his next project. After completing Hell and Back Again — winner of the World Cinema Jury Prize and World Cinema Cinematography Award at the 2011 Sundance Film Festival — Dennis embarked on Condition One, which he told me "will use a network of journalists, filmmakers and servicemen to send a stream of high-quality video to millions of mobile devices."
Danfung's new venture now has a website, a Facebook page and a proof-of-concept video that's also 90 seconds of frontline reporting. Condition One's reinvention of war journalism for the mobile age is provocative, mindblowing, awesome and even kind of scary in a Strange Days kind of way. Check it out below — and make sure to watch the whole clip.
From the Vimeo page:
The Libyan desert near Ras Lanouf
March, 2011

Demonstrations have given way to bloody conflict. Battle lines sway back and forth as the Benghazi-centered ragtag rebels combat Tripoli's mercenaries and loyalists. Pro-Gaddafi forces mount their first coordinated offensive, exposing the rebels as woefully untrained and unorganized. Defiance turns to anguish when casualties mount. Slivers of hope rest on defecting army generals and foreign intervention.

Photojournalist Patrick Chauvel brings us this immersive video from the rebels' front lines. "It's a very sad story," he says. "These guys are students, they're hairdressers, they're bakers, bankers, philosophers, teachers. They are no military."

Chauvel is concerned for his safety. Gaddafi loyalists target the media and could cut off any escape. Four New York Times journalists are missing at the time and an Al Jazeera cameraman dies in the days that follow. Patrick says fighting in the flat, open desert divides the rebels into two camps: lucky and unlucky. Shelling hits at random, missing by hundreds of meters one moment and striking a direct hit the next. Chauvel fears the misses are the warning shots. He plans to escape before the battle becomes a massacre.
(If it doesn't appear, click the headline to see the video.)