Back to selection
Zenith Creator Vladan Nikolic
As Vladan Nikolic's Zenith continues its slow roll-out — finishing its U.S. screenings while premiering on Amazon and iTunes — I thought I'd post on the blog this piece on the film that originally ran in slightly different form in our Winter, 2011 issue.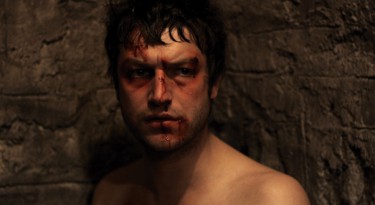 "What is Zenith?" was the question posed on About Top Secret and other conspiracy-related websites last Spring. Paranoid-minded posters jumped in and followed a breadcrumb-trail of online clues relating to everything from the Bavarian Illuminati and fluoridated drinking water to biochemistry and the New World Order. They clicked through a maze of 50 other websites (priestoftruth.com, endoftheworldcountdown.us, stopzenith.com), trolled search engines, and finally came across a stash of "illegal" tapes posted on YouTube by one Ed Crowley, whose own site dated back to 2008 and seemed to be filled with standard issue anti-Obama birther invective.
So far so normal in the Glenn Beck Nation. But those who followed the conspiracy just a bit further landed not on the site of a Unabomber progeny but to a movie. And not a Zeitgeist-y anti-Fed screed either; Zenith, directed by "Anonymous," is a fiction feature and transmedia project that uses the paranoid impulse in American politics as subject matter, marketing strategy and, finally, audience engagement tool.
If this all sounds quite bleeding-edge, then you might be surprised to know that Zenith has been in the works for almost a decade, according to its director — oops, I mean "project supervisor" — Vladan Nikolic, a fortysomething media professor at New York's New School. "I actually wrote the script for Zenith eight years ago," he says in his Greenwich Village office. "I thought of this concept of tapes within a film and releasing the tapes first to engage the audience. But at that time, there was no Facebook and all these other things that make me feel really old sometimes [laughs]."
Set in the decaying New York of 2044, Zenith stars Peter Scanavino as Jack, a pill-pushing ex-neurosurgeon who deals downers to those wishing to feel something real in a world where happiness is a genetically altered mandate. He has also inherited the obsession of his father (portrayed in the tapes and in flashback by Jason Robards III) to expose the conspiracy causing this state of affairs. As the film unspools, through dreamy voiceover and blasted-out industrial landscapes that are futuristic by inflection, Jack's mission becomes our own. The online conspiracy-buzz may have gotten us into the theater, but it becomes subject matter we can remix later at home as we create our own interpretations of the film's open-ended conclusion.
Stresses Nikolic, though, "The film can stand on its own. I don't want people to see the ending and think, 'Now I have to go online.' But for viewers who discover the film and then the transmedia, [the remixing] can be really interesting because it opens up different avenues [relating to] what they have seen. People can re-edit the tapes they find online, and now we have something called "Jack's Blog from the Future," with different ways of expanding the story. Some people have come up with pretty amazing explanations and have expanded the storyline in ways I never would have thought of."
Nikolic began his filmmaking career in Belgrade in the late '80s. "With the wars and everything that was going on there, I came to New York and wound up staying here," he says. "I met the producer Jim Stark, and we made a feature, Burn, with that first generation of handheld consumer video cameras." A second ultra-low-budget feature, Love, followed, and it earned Nikolic some cred by premiering at Tribeca and playing a raft of international festivals, including Venice. Nikolic says he planned to make Zenith on a similarly small budget but was talked into scaling it bigger, a decision that cost a few years before the director decided to return to his underground roots and realize the film on low-six-figures. (Still, Nikolic squeezed three RED cameras, including a steadicam, and 350 extras from his tiny budget.)
Contrary to today's wisdom that a film must be everywhere, on all platforms, all at once, Zenith has been benefiting from an ultra-slow roll-out. The viral marketing took place last summer, with it only being clear that Zenith was indeed a film around August. "I think some people lost interest when they saw it was just a movie," Nikolic says. "But there wasn't a big backlash, which we were afraid would happen." The film sold out a series of midnight screenings at the IFC, and now, in 2011, it's preparing its next wave. Nikolic is working with Ray Privett's Cinema Purgatorio and Jim Brown's Argot Releasing on further theatrical screenings while Gravitas is handling the VOD. Zenith will also be available as an iTunes download and DVDs will be available on its website.
Of the slow rollout, Nikolic says, "Just like in the old model, you need word-of-mouth. There's an overload of information, and you don't notice [a film] in the first week unless it's plastered everywhere. It's a challenge for a small movie to keep going. I believe it takes longer these days. You can't just give a film the one push." — Scott Macaulay
Visit zeniththefilm.com for more information on screenings.