Back to selection
PREVIEWING DOC NYC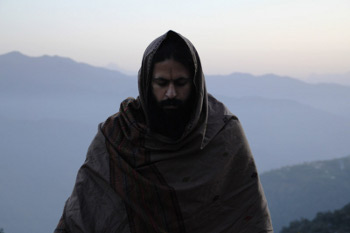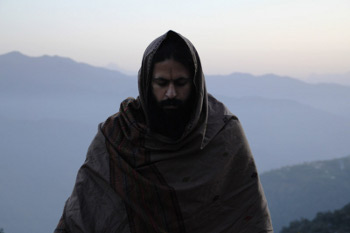 Since I've never attended the Toronto International Film Festival, or the long-running doc series Stranger Than Fiction, I was shamefully late to discover the curatorial wizard behind-the-curtain by the name of Thom Powers. But ever since Powers's programming became, for me, the highlight of this year's Miami International Film Festival he's been firmly on my cine-radar. So when I noticed he'd be returning as artistic director of DOC NYC (which runs Nov. 2-10) I thought, "Oh, no." I didn't have time to cover DOC NYC right before I flew to Amsterdam to tackle the mother of all nonfiction fests IDFA! (DOC NYC's close proximity to IDFA and also CPH:DOX is the worst thing one can say about it.) I couldn't squeeze in its 100-plus events, panel discussions, 52 features and 40 shorts. I didn't have the hours to spare for the opening night gala screening of Into The Abyss with Werner Herzog in person (nor for guests Charlotte Rampling, Jonathan Demme, Barbara Kopple, D.A. Pennebaker, etc.). I didn't have the time, but I did have the addiction. And Thom Powers is the nonfiction world's dealer with the best docs.
And while I was ultimately able to catch a great number of DOC NYC's engaging selections, from Nelson George and Diane Paragas's Brooklyn Boheme, which uses famous talking heads – including Spike Lee, Chris Rock, Rosie Perez and Branford Marsalis – to make the case for Brooklyn's Fort Greene section being the closest thing the late 20th century had to the Harlem Renaissance; to Gwenaëlle Gobé's This Space Available (inspired by the director's father's book, Emotional Branding – author Marc Gobé also serves as co-producer), which delves into the controversy surrounding the "visual pollution" caused by billboards and other forms of out-of-control advertising; to Jon Shenk's TIFF-hit The Island President, which follows the Obama-charismatic President Mohamed Nasheed of the Maldives as he fights to save his country before climate change turns it into a 21st century Atlantis, only a handful of films stuck with me for days afterwards. But interestingly, I found my reaction had less to do with a dearth of strong subject matter than with most of these directors' country of origin.
Indeed, as I watched American film after American film I couldn't help but be reminded of something Eva Mulvad, the Danish director behind The Good Life, said when I interviewed her after her "modern day Grey Gardens" premiered at Tribeca. I wondered why the Danes' docs were so riveting compared with my nation's nonfiction flicks. She chalked it up to her filmmaking community's use of fiction techniques to tell their real-life stories, whereas the Brits stay firmly focused on themes and the Americans love their talking heads. (Eureka! I can only hope that one day the talking head will go the way of the voiceover in fiction film – to be used only as a last resort, or at least sparingly.)
Then again, out of the dozen or so films I caught I saw only two duds, which is a darn good average. The first, Marc H. Simon's Unraveled studies notorious Wall Street baddie Marc Dreier while he awaited sentencing under house arrest – or more accurately, luxurious penthouse arrest – proving that the banality of evil can't be spiced up by animation and a dramatic soundtrack. Not faring any better was Girl with Black Balloons, first-time director Corinne van der Borch's portrait of longtime Chelsea Hotel resident Bettina, an obsessive artist and a hoarding recluse. Not only does van der Borch not provide any context (where is the character of NYC and the Hotel Chelsea's history?), but she condescendingly worries about Bettina's "messy situation" (no worse than that of any other mentally ill eccentric who ever called the Chelsea home). "Do you feel sorry for yourself?" the judgmental director asks Bettina, to which the frail yet spry New Yorker elegantly responds no, that one person feeling sorry for her is enough.
If only van der Borch could have taken a lesson from the older and wiser Jonathan Demme, who not only doesn't feel sorry for the subject of his I'm Carolyn Parker: The Good, The Mad and The Beautiful, as its passionate title suggests, but is in awe of her. This time Demme has trained his lens on the residents of New Orleans's fight to rebuild their lives, focusing on the determined Ms. Parker, a proud Lower Ninth Warder who is as loving and openhearted as she is relentless and unstoppable – a community activist whose secret weapon is laughter. "I broke the look-and-leave law 'cause I looked and stayed," she quips after cops harass her for attempting to get back into her home (years after the flood!)
And while the director behind the Talking Heads concert movie might know better than to rely on talking heads, of course there's always an exception to every rule. Hanna Sawka Hamaguchi's Beyond Iconic is a portrait of the Magnum photographer Dennis Stock, an octogenarian rebel who seems far younger than the white affluent students he teaches at the Omega Institute in upstate New York. Hamaguchi smartly cuts from Stock's master class to direct interviews with the no-nonsense product of The Bronx ("The more you rationalize bad pictures the further you get from taking good pictures," he advises his students), juxtaposed with Stock narrating the stories behind many of his legendary stills, including the shot of a pre-iconic James Dean navigating Times Square in the rain. Stock comes off as a brilliant teacher – both brutally honest and sensitive, and able to clearly articulate what works in a photo, what doesn't, and why. The man who calls Photoshop "dangerous" because it can change the original observation would have made a great art critic. When Stock died last year after the film was completed the world lost not just a genius photographer but also a phenomenal mind.
And while Herzog's endlessly inquiring mind might be on display in Into the Abyss, an exploration of homicide and the death penalty, another doc delving into the fallout from the American justice system, Grober Babcock and Blue Hadaegh's Scenes of a Crime, is also worth a look. A reexamination of an upstate New York murder conviction that stitches together footage from a 10-hour police interrogation, interviews with the cops who scored what may just be a coerced confession, and an interrogation instructional video for law enforcement, the film is most notable for its top-notch editing. Using a nonlinear structure the filmmakers offer up only fragments of the story that we have to fit together like a puzzle, forcing the viewer to pay attention to every frame, looking for clues.
But the one doc that stood above the rest is a flick that has been garnering buzz on the festival circuit for some time now. Vikram Gandhi's Kumaré (pictured above) has been hailed as a "Borat-style experiment," but (New Jersey native) Gandhi's posing as an Indian-accented guru in Arizona – and subsequently gaining a real group of loyal followers – is a sweet and creative stunt designed not to cruelly unmask like Sacha Baron Cohen's work, but to patiently reveal. The director ends up learning as much about his own self as he does about others, and proves that illusion can be a force for concrete good. What better testament to the power of cinema.