Back to selection
CHRIS CUNNINGHAM'S GUCCI "LOVE"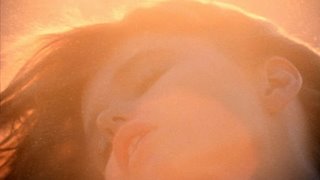 In the last week I've had two "what's going on with Chris Cunningham?" conversations. The insanely talented director was the subject of one of Palm's "Director Label" disks and released his Rubber Johnny short in 2005, but hasn't been heard from much since. This spot for Gucci featuring Cunningham's own Donna Summers "I Feel Love" remix is only 30 seconds long, but it's pretty beautiful and serves, I guess, as our Cunningham fix of the moment. (Note: the clip on the Gucci site is shorter and of better quality than the clip below. I recommend watching it first.)
After viewing the clip you can read more about the video here at Dazed Digital. An excerpt:
Cunningham's film, starring Australian model Abbey Lee, captures the seductive and ultra-feminine notes of the new fragrance while emphasising its call to strength and self confidence. A young woman in a diaphanous Flora print dress stands waist high in the middle of a seemingly unending mass of pristine white flowers, illuminated from behind by the setting sun. Taking on the power of nature she controls the movement of the wind to bring the field to life before shape-shifting into a ephemeral, Rorschach-like butterfly of dancing fabric and golden light. Shot over four days in Latvia during July last year, the film's field was created using more than 20,000 fake flowers.