Back to selection
LOCARNO CRITICS NOTEBOOK #2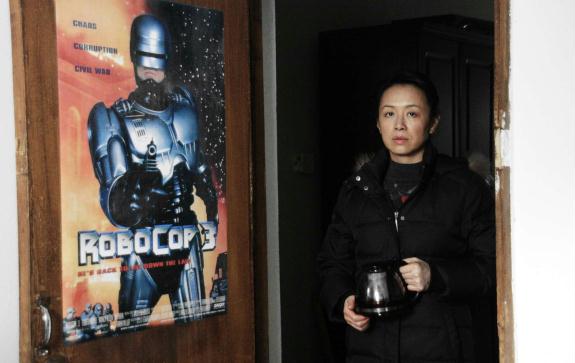 When Night Falls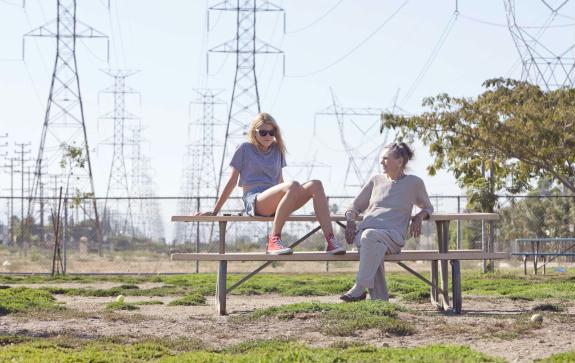 Philosophical musings on the nature of time, an unlikely friendship between a sexy Cali chick and an elderly woman, a bizarrely fast-forwarded comical look at a very sad life, and an indictment of systemic oppression in China: these are the subjects of the four films from Locarno's main competition ("Concorso internazionale") that I've caught over the past few days. First on the docket is Peter Mettler's intriguing but disappointing—relative to his other work, at least—The End of Time, an epic non-narrative film about the multitude of perspectives that render an objective definition of linear time meaningless. At times expressive and surprising, Mettler offers the viewer various takes on time and space from different interview subjects, all the while looking for the devil in the details in his mise-en-scène, the simple mysteries in blades of grass, the slow flow of lava down a volcano. This is certainly one of the most ambitious films of the festival, and is worthy of consideration even if some of its passages are tedious.
On the opposite side of ambition but nevertheless more successful, Sean Baker's Starlet (above) is a consistently surprising "indie drama" that manages to defy many of the pitfalls in store for most films of that description. Starring Dree Hemingway as Jane, a young woman never seen without her Chihuahua whose name gives the film its title. After finding thousands of dollars in a thermos she bought from a yard sale, Jane tries to befriend the old woman it belonged to. I have to veer away from more plot details and advise the reader to do the same, as this is a film that benefits from going in as unaware as possible. Not to oversell the film—it is definitively minor— but Baker's creative storytelling, the well-written characters, and an emotional and purely cinematic closing cement Starlet as a movie well worth seeing. Somebody Up There Likes Me is the natural film to mention next, another indie that nicely circumvents conventions and manages to surprise. Directed by Bob Byington and starring Keith Poulson, Somebody takes an ironically oddball look at marriage, divorce, and aging, that is often funny, but with a subtle, simultaneous sadness. Byington frequently employs "Five Years Later" title cards without adjusting the appearance of his protagonist, instilling a sense of an almost disturbing never-ending sameness while also giving the whole film a daydream-like feel, as if it's the imagined future of a skeptical-of-life twenty- or thirty-something. The highlight here, though, is Nick Offerman (of Parks and Recreation), who also serves as a producer. His hilarious yet emotionally convincing performance gives the film necessary ballast as Poulson's protagonist continues along his journey of no discovery.
The best film in the main competition to have played so far is Ying Liang's When Night Falls, a devastating and beautifully realized articulation of human suffering at the hands of a governmental body unconcerned with individual rights. Part of the Jeonju Digital Project, which has shifted its attention to longer form films this year, Liang's film dramatizes a mother's struggle with the consequences of failed bureaucracy. After her son, Yang Jia, was beaten by police, Wang Jingmei tried to go through the legal process of bringing the officers to justice, but after several years with no sign of victory, Jia snapped and murdered six policeman. The crime is unjustifiable, of course, and the film makes no effort to paint him as innocent—in fact, the film doesn't portray him at all—but Liang wants to focus on the genesis of the incident, which begins with the government's failure to help the mother in the first place, and ends with a morally reprehensible shortcut by the legal system resulting in a sudden execution of Yang Jia. Liang renders this story with an aching sensitivity, and a profound moral commitment to its central character. Liang's masterful use of light and overbearing shadows only makes the story more painful, but beautiful at the same time, as even though there is no redemption or retribution by the end, a human struggle wages on, tragic in its seeming futility, yet affirming in its defiance of oppression.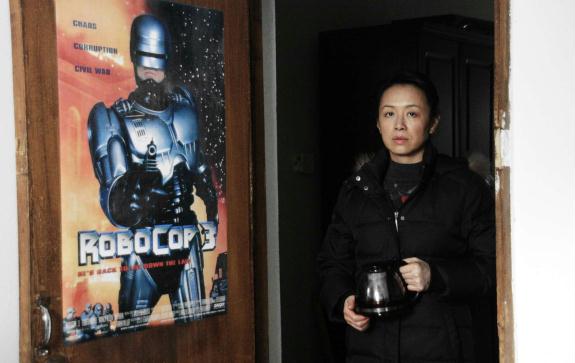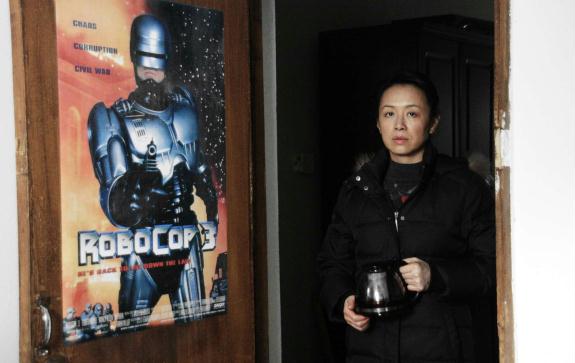 Playing in the "Concorso Cineasti del presente" section, Paul Bo Rappmund's Tectonics and Fang Song's Memories Look at Me constitute two more major works at the festival. For those familiar with Rappmund's Psychohydrography (2010), the James Benning understudy again applies his method of animated digital single frame photography, but this time applies it to images along the USA/Mexican border. The results are even more effective this time around, with compositions that bring out nature's mocking of the arbitrariness of borders. Aesthetically gorgeous, Tectonics shows us a world that paints itself and makes that which we seemingly grasp, the daily cycle of things, strange to us. Some may recognize Fang Song from Hou Hsiao-Hsien's 2007 masterpiece Flight of the Red Balloon. She writes, directs and stars in Memories Look at Me, a maturely directed family drama, miniscule in its scale but moving in its intimacy and expert naturalism. Some of her talents surely have been inherited from the work of Hou as well as Jia Zhangke, who also produced the film. Song's long, still takes gather weight in their patience.
A memorable midnight screening took place at the Piazza Grande, of Ben Wheatley's follow-up to last year's rightly renowned Kill List. With the director in close proximity to me in the audience, in the cool night air of Locarno, I got to take in Sightseers, a refreshing viewing at roughly the halfway point of the festival. After Berberian Sound Studio, which was, as I wrote in the last post, a good film, I was nevertheless disappointed in the film's lack of tension, and Wheatley assured me of his adeptness in this category. His bag of tricks is simple but he knows how to use it, and even if Sightseers does not even begin to approach the batshit insanity of Kill List, it's another intense and strange addition to Wheatley's oeuvre. Chris and Tina are the perfect, happy couple, embarking on a caravan road trip to check out a series of tourist attractions, but after one person they encounter ends up dead, something is clearly off, and when bodies continue to drop, this is all but confirmed—but why should that get in the way of such a pleasant vacation? This is another instance where keeping mum is in benefit of the reader, but suffice to say Sightseers is an ideal midnight movie, and an uncomfortably fun one at that.