Back to selection
The POV Conversation: Stephen Maing and Lixin Fan on Growing Up with Film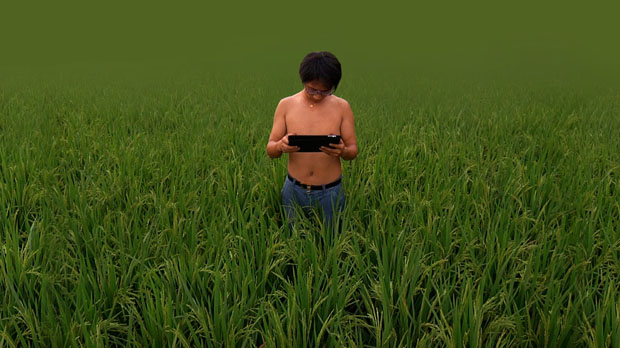 High Tech, Low Life
Last year, to celebrate POV's 25th anniversary, Filmmaker organized a series of conversations between documentary directors whose work had been featured on the PBS non-fiction showcase. This year, we continue this series with a fascinating discussion between Stephen Maing – whose debut feature on Chinese citizen bloggers, High Tech, Low Life, airs tonight on POV – with Lixin Fan, the Chinese filmmaker whose Last Train Home, an intimate portrait of a fractured family of migrant workers in China, won him great acclaim in 2009. In the first of this five-part discussion, the two discuss their early cinematic experiences.
High Tech, Low Life airs tonight on PBS, and can you stream the film for free on the POV website between July 23 and August 21.
Maing: My strongest memories are of me as a child when my parents, my uncles, grandparents and my aunts would tell lots of stories. My family is South Korean with some strong connection to North Korea, and my mom was born in China even though she is South Korean. There were just so many rich stories that were so incredibly foreign to me. It gave me this real passion to understand stories and learn about them. As I grew older I really wanted to be apart of telling these kinds of personal stories. I drifted a lot in school. I went from the typical kind of Asian route of studying something more… I guess you might say "professional," like engineering, and then found my way through photography and then journalism and then just landed on an interest in art history and filmmaking. I really didn't know what filmmaking was at the time; I think that I am only starting to understand it, which is kind of funny. It's been several decades of trying to work out this thing.
Fan: It's really authentic and natural, having the instinct for cinema growing within you while you were growing as a person. I think that's really beautiful. I didn't study filmmaking in school either. I grew up in a film projectionist school. My father was the headmaster for that school. My childhood memories, my first encounters with cinema, are a little bit like that film Cinema Paradiso. My memories were of my older brother and me when I was very small: we would bring a little stool from home and all the kids on the school campus would go to the basketball court and my brother would help put up the big screen for the whole school. It was a small school. I think we had, 200 to 300 students at the time; that was in the '80s. My dad would help the projectionist to show the film. As a kid, I watched all the Chinese domestic films, through the summer nights, and sometimes even in the winter nights, on the basketball court. That was a really beautiful memory for me.
When I grew a little older, I got really lucky, because during the 80s there was not a lot of chance to see foreign movies. There were only Chinese made movies available. Occasionally you would have a chance to see a Hong Kong film, but mostly on VHS tapes. My brother, when he graduated from the projectionist school, which was my home, went to work for a video press house. They had a lot of VHS videotapes which were not published. They had them from Hong Kong and from the United States, and he had the key to the library. He would secretly copy all the films that they got from the states and Hong Kong and he would bring them back home. We would show them on our little television set, and again I had a unique chance to see more movies than my peers.
I studied English at university. I wanted to go the film school. There was only one dedicated film school in China and only a couple of universities that had a film major at the time. My marks were not so great, so I never got my dream of going to film school. Instead, I studied English, but I think it was a lucky pick, because studying English enabled me to have an even bigger interest in foreign movies. I thought it was better to watch movies in English than go to an English class. I watched English movies to study for my exams and it worked really well. The byproduct was that I ended up watching a lot of films, and of course, at the time it was a lot of Hollywood films, Hong Kong films and some Japanese films.
To read Part 2 of this conversation, click here.