Back to selection
Film Festivals and the Future of Streaming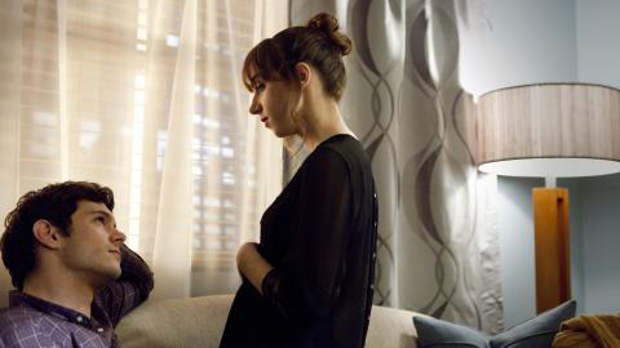 Some_Girl(s)
When was the last time your film was screened at a festival? When was the last time you attended a film festival?
It's very tough getting selected for a choice festival slot, but many of the leading festivals are taking advantage of video streaming to promote themselves as well as films they present. Festival streaming provides indie makers an opportunity to jump into distribution and make back some needed revenue. In addition, it allows audiences a way to check out some of the hot new festival hits.
Last year, Sundance offered nine short films for streaming and has also made available 23 past Sundance Grand Jury Prize winners in partnership with the distributor New Video through YouTube, Netflix, iTunes, Amazon, Hulu and SundanceNOW.
Shortly after last year's Tribeca Film Festival, the fest streamed for free a handful of feature and short films, including four features premiered at the event; it also runs a parallel Tribeca Online Festival. Under its own distribution umbrella, Tribeca Film, it is working with the major cable VOD providers as well as iTunes, Amazon Watch Instantly, VUDU, Xbox, Google Play and YouTube.
This week's Toronto International Film Festival is pushing the streaming model in a different direction. It's formed a partnership with the streaming company Vimeo, essentially offering films which world premiere at TIFF a self-distribution platform. Vimeo is sweetening the deal by offering filmmakers a $10,000 advance for a 30-day exclusive performance rights to run the film at Vimeo on Demand or until the advance is recouped (whichever comes first). While makers can determine if their release will use a VOD rental or purchase model and which geographical markets have access, Vimeo requires that the price for either release model must be above $4.99. (The company has committed $1.5 million to cover the guarantees.)
Vimeo's play at Toronto ups the ante following its successful release of Neil Labute's Some Girl(s), which premiered at the 2013 SXSW Film Festival. A few months after its Austin debut, the film was commercially released on a simultaneous "day-and-date" launch in select theaters in New York and Los Angeles as well as through Vimeo On Demand.
In its analysis of the Vimeo-Toronto deal, The Wall Street Journal provided the most insight assessment. "Filmmakers get a 90% cut of revenue, after transaction costs, compared with 70% on iTunes or about 50% with a cable operator," it reported.
For makers, it's great to get your work premiered at a festival and to take advantage of the potential streaming distribution options now emerging. But as with all deals, watch the money.
* * *
David Rosen is a writer and business-development consultant. He is author of the indie classic Off-Hollywood: The Making & Marketing of Independent Films (Grove), originally commissioned by the Sundance Institute and the Independent Feature Project. He can be reached at drosennyc@verizon.net. For more information, check out