Back to selection
Arthouse in the Caribbean: The Trinidad + Tobago Film Festival 2013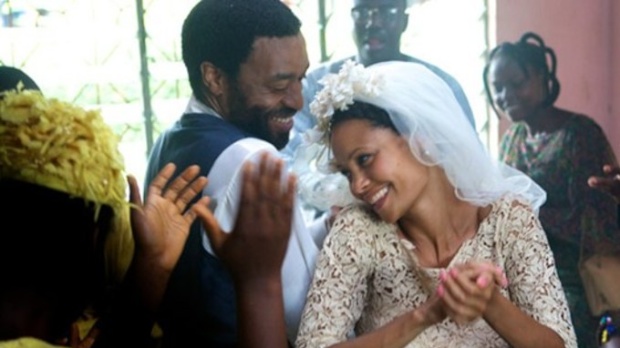 Half of a Yellow Sun
Now in its seventh year, the Trinidad + Tobago Film Festival is both a celebration of Caribbean cinema and of the young country itself, which only gained independence from its British rulers, after a long series of turnovers through the hands of Spain, France, The Netherlands and Courland a little over 50 years ago. (Though I've covered many film festivals both in the U.S. and abroad over the past few years, this was the first time I was required to stand for the singing of a national anthem on opening night.) And while many international festivals struggle for a taste of European flavor, TTFF is firmly dedicated to its own and historical past's shores, preferring to mostly showcase the best from surrounding islands, Africa and South Asia, giving it a brand identity all its own.
But what I found most exhilarating and refreshing – and what most sets this fest apart from its regional counterparts in the States and Europe – had nothing to do with what was shown onscreen. TTFF is one of the rare film festivals in which the audience actually reflects the population (in this case, majority Indo-Trinidadian and Afro-Trinidadian) at large. In other words, the programming is designed to attract and mirror the general movie-going public, and not just the tiny elite slice of cinephile hipsters or moneyed white folks that far too many fests exclusively cater to. A prime example of this smart approach was opening night's Half of a Yellow Sun, a Toronto International Film Festival selection based on Chimamanda Ngozi Adichie's award-winning novel, and directed by Biyi Bandele, himself a Nigerian novelist and playwright based in London. A tale of two sisters and their divergent lives set during the Biafran War, the Nollywood-infused drama also stars the triple acting threat of Thandie Newton, Chiwetel Ejiofor, and Anika Noni Rose. In other words, with its top-notch talent and high production values the flick's a crowd-pleasing ride helmed by a debut filmmaker whose live theater background serves him well. (Right down to having his actors pause for laughs – like after an exchange in which an elderly mother is chastised for smoking, prompting her to snap, "I am too old to die young.")
And in general it was the prestigious "crossover" selections – of African or Caribbean origin that also played the major North American and European fests – that soared above the pack. There was Moussa Touré's La Pirogue, a parable-like adventure that follows a group of West Africans on their unpredictable journey in a questionably sea worthy fishing vessel to the economic promised land of Europe. The Cannes-celebrated director is a master at doing more with less, simplicity being Touré's greatest strength. ("You can claim your 15 euros and a sandwich," is the sadly ridiculous announcement made as the death-defying, would-be emigrants ultimately find themselves back from whence they came.) Raoul Peck's Berlinale-screening Fatal Assistance, a joint winner in TTFF's Best Documentary category, was also a standout, all the more noteworthy for being the exception to my "no talking heads, please" rule. When you're dealing with the 2010 earthquake in Haiti, and an aftermath so bad that Sean Penn had to ride to the rescue, experts are needed to parse the bureaucratic intricacies that made the relief efforts so much more malignant than the initial event. Interspersed with interviews with high-up government officials, including Haiti's former Prime Minister Jean-Max Bellerive, are voiceovers reading letters from stressed-out relief workers on the ground. All in all, Peck, himself a former minister of culture in Haiti, has crafted what amounts to a visual manifesto – and crucial cautionary tale – for First World politicians and arrogant nations alike. As one letter notes of the struggling island, "The embrace of its too many friends is suffocating."
Which is not the case for long-ostracized Cuba, which – if Carlos Machado Quintela's Berlinale selection La Piscina and Carlos Lechuga's Melaza, an International Film Festival Rotterdam pick that took Best Feature at TTFF, are any indication – seems to be thriving, at least cinematically, despite dire economic hardship. Both feature rundown swimming pools – and promising debuts from visionary directors to keep an eye on. The former is a mostly long and wide-angle lensed study, with doc detail-like close-ups in lieu of dialogue, of four teens with various disabilities and their swimming coach on a warm summer day. The more narrative latter likewise features gorgeously framed shots and snail pacing that mimics the everyday reality of living in poverty. It's also a cinematic indictment of the Castro regime. The young hustling couple of Melaza, facing bleak circumstances – endless bureaucracy, few jobs and little hope for the future in their small sugarcane town – are forced to dabble in everything from prostitution to the black market (where instead of drug dealers meat dealers make the dough). The sun-drenched tropical paradise in which the films are set is certainly the punch line to the cruelest joke of them all.
Solid features aside, I was even more impressed by the fest's New Media component, a collaborative effort between TTFF and ARC magazine – dedicated to both discovering and championing Caribbean diaspora artists – that took place at the sleekly designed and grassroots cool Medulla Art Gallery. The September 20th opening night showcased (New Media Prize-winner) Olivia McGilchrist's performance of Native Girl, a video art piece set to a live DJ's beats, that examines Jamaica's female legends, both mythical and real. (The evening also featured trays of deliciously decadent, handmade Cocobel chocolates, courtesy of the gallery's owner who also happens to be a self-taught chocolatier.) And with the program running daily until the end of the fest I was able to return at my convenience.
I was also able to chat directly with the many fascinating new media artists themselves, including with Richard Mark Rawlins whose (very) short Flag Party is an Independent Film casts a lighthearted critical eye on the celebratory cult surrounding Trinidad & Tobago independence. His wife Mariel Brown's Smallman: The World My Father Made screened as well, though in the fest's shorts section. Smallman is a sweet tribute that features Richard discussing his late dad Kenwyn, who worked a civil servant day job and spent off hours in his basement workshop – where he handcrafted a parallel world of dollhouses, miniature toys and model ships. On the other end of the scale spectrum, I also got to converse with U.K. artist Everton Wright, who creates massive freehand drawings on sandscapes around the world then films invited members of the public – and their horses – walking his lines. (Walking Drawings Across the Estuaries was actually part of PUMA films4peace, which annually commissions short films for global and online release on September 21st, World Peace Day.)
And yet, it was one retro event that made TTFF particularly memorable for me. A restored print of Shirley Clarke's groundbreaking Portrait of Jason screened at StudioFilmClub, a minimalist warehouse space with a big screen that also featured a bar, Caribbean snacks, and a live DJ. Seeing the 1966 flick with a packed crowd allowed me a fuller awareness of the filmmaking process itself, how the interplay between Jason Holiday, Clarke and her crew at the Chelsea Hotel radiated a practiced jazz ensemble more than it did cinema vérité. And this time around Jason's series of mini revelations seemed less spontaneous and more manipulated, like a Method acting exercise gone on far too long.