Back to selection
Netflix Originals "Exclusively" Acquires The Square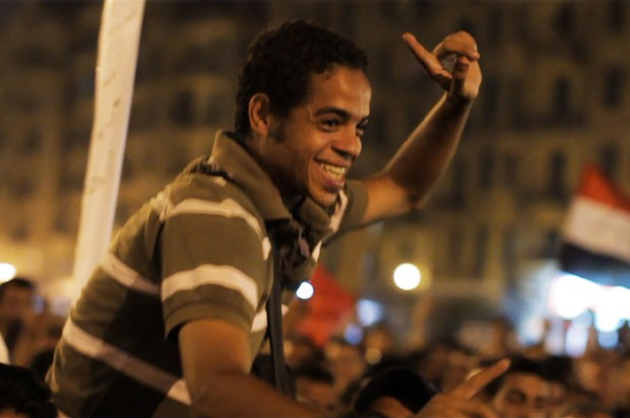 "The Square"
When Netflix announced this past July that they wanted to expand their original programming beyond wildly successful TV serials to documentaries, I figured an Alex Gibney commission wasn't far off. Instead, the Internet was met with the puzzling news earlier today that the streaming giant acquired the very much completed, newly edited, festival-circuit debutant The Square. "Original," it seems, lends itself to a different definition when Netflix is doing the talking.
Though The Square is currently making a self-financed, Oscar-qualifying theatrical run in New York and Los Angeles, Netflix said in a statement that they will exclusively "premiere" the documentary in all territories come early 2014. We'll have to wait until then to assess the performance of this move, but for the time being, the acquisition has me conflicted. Though some pundits suggest The Square represents Netflix's opportunity to defy the odds yet again, muscling themselves into the Oscar conversation, I'm curious about the implications of this acquisition on the audience for documentaries, especially those used to viewing on other platforms like iTunes, Hulu, Amazon, and cable VOD. Director Jehane Noujaim seems to have fewer qualms about the plan, stating, "Nothing about the making of this film has followed the norms and that's what makes it exciting. It is crucial for us as filmmakers, who have shot a documentary about people risking and losing their lives for their beliefs, to create a spirit of possibility."
Hopefully, it's only a matter of time before Netflix embraces the original spirit of their defunct Red Envelope label, which not just distributed theatrically but co-financed documentaries like This Film Is Not Yet Rated and Born Into Brothels, before disbanding in 2008.