Back to selection
Filmmaker's Top 10 Posts of November, 2013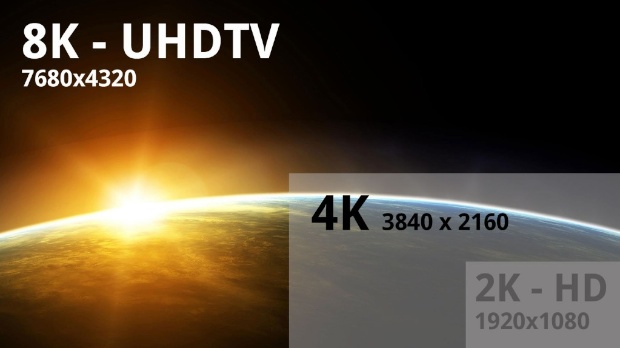 Here, via Google Analytics, are Filmmaker's top ten posts of November, 2013.
1. Number one, by a long shot, is a post that both fascinated and struck fear in filmmakers everywhere: Kaleem Aftab's "Introducing 8K: The Final Frontier?" Reporting from the Tokyo International Film Festival, where Japanese broadcaster NHK commissioned filmmakers to make shorts in 8K, Aftab sat down with the channel's engineers to hear plans for introducing the high-resolution images to sporting events as well as cinema.
2. Reporting from Poland's American Film Festival in Wroclaw, Ashley Clark wrote our second highest-trafficked post of the month, an account of producer Christine Vachon's master class on producing. In it, she discussed the dangers of working with a "psycho director":
A "psycho" director is someone who can't make their days, alienates the actors, and is unable to bring the team together. It comes back to the one thing: are you united for a common vision? If not, you're on a runaway train. Film has no value until it's done. If you realise at the beginning of a production that you may have a director who can't see it through, it's really scary. We keep trying to think of a test that we can give to a director to see if they are crazy or not. We only thought of one question, which is: 'Do you have a relationship with another living thing?' [laughs]
3. Our site, as well as about 100 others, all did well with the newly-released trailer for Lars von Trier's Nymphomaniac.
4. While 8K may be a daunting prospect for many filmmakers, 4K is a bit more in reach. Next on our list is Michael Murie's "State of 4K." He answers the questions, "Has 4K reached a tipping point, and if so what aspect of 4K? Acquisition, production, distribution, or all three? If you're shooting a film today, should you be shooting in 4K?"
5. We were first with my story of Hal Hartley's innovative scheme to sell territorial distribution rights via his Ned Rifle Kickstarter campaign, and it was our fifth-most-read piece of the month. However, only hours after we posted it (and it was picked up by numerous other sites), Kickstarter clamped down on Hartley's plan. Our story is updated with a quote from Hartley.
6. Joanna Arnow's "I'm Previewing My Film i hate myself :) Online: Here's Why" was one of our best pieces this month, so I'm happy to see it generated readership. It's a very thoughtful piece that tackles and intertwines two subjects: free online distribution and releasing pictures of yourself having sex on the internet. Arnow writes:
"Don't put pictures of yourself having sex on the internet!" is some advice commonly given to people… and I definitely see where they're coming from, I do. But in making i hate myself :), I tried to articulate things about myself that were the hardest to express in hopes that the end product would be a real and relatable story. Even though I know there are some professional drawbacks to telling that story online, it's one that is important to me and I don't want to be half-hearted in telling it. After all, how could I be a champion for being free and unashamed if I was dreading a VOD release down the road?
7. Everything previous on this list was written for the web and doesn't appear in our print magazine. But in our #7 slot is an article from our Summer, 2013 issue that we published for the first time this month: Ryan Kampe's "Foreign Sales 101: What Independents Need to Know About Selling Films Abroad." Kampe heads N.Y.-based foreign sales agent Visit Films, and in this piece he breaks down the business, telling you how to research and sign a foreign sales agent, what kind of deal to expect, and how to evaluate their work. It's the kind of long-form piece you'll always find first — and often exclusively — in our print magazine.
8. Who was on the other end of Dr. Ryan Stone's phone at the end of Gravity? Sarah Salovaara posted Anigaanq, a short by Jonas Cuarón, Alfonso's son and Gravity's co-writer, that purports to supply the answer.
9. Among my favorite films of all time is Allan Baron's 1961 New York-set cult hit-man drama, Blast of Silence. I read about it in re/Search magazine's Incredibly Strange Films over two decades ago, but I had to wait to see it. In the last decade it resurfaced, screening in New York at the Anthology and even receiving the full-on Criterion treatment. So, I was thrilled when Baron offered Filmmaker an excerpt from his memoir, Blast of Silence: A Memoir."
10. Filmmaker's annual collaboration with the Museum of Modern Art, our "Best Film Not Playing at a Theater Near You" series, reached its eighth edition this year. No longer part of the Gotham Awards, it still generated a lot of interest, including sell-out crowds. The announcement of the five films curated by MoMA and our editorial staff — Doomsdays, It Felt Like Love, Survival Prayer, The Island of St. Matthews, and Quinceanera — rounds out our list this month of the most-read articles here at Filmmaker.