Back to selection
Organizing the First Sindh International Film Festival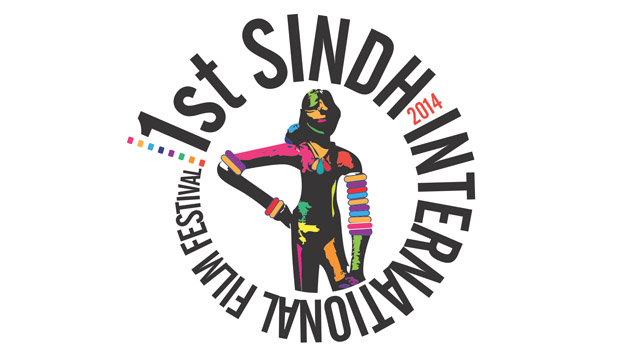 Launching a film festival is no easy feat, and it's even harder when you're doing it in an area with little film industry infrastructure, plenty of political and social instability and a global reputation as a haven for Islamic extremists. But those odds against a strong festival in the southeastern Pakistani province of Sindh, which includes Karachi, actually make it all the more urgent for its organizers to create a successful event. Assad Zulfiqar Khan, an independent filmmaker who studied at the London Film School in the U.K., is among those spearheading the festival, and he spoke with me about why he's doing it and what it could mean for the future of Pakistani film. The festival will be held in February and is accepting international submissions until January 10: more information is on the festival's Facebook page and website.
Filmmaker: Where did the idea for a film festival in Sindh come from?
Khan: The Sindh International Film Festival is part of the wider Sindh Festival, an initiative aimed at preserving, promoting, and protecting Pakistan's heritage and culture. For decades Pakistan has been faced with a steady erosion of our cultural identity. Our heritage sites, such as the UN World Heritage site Mohenjodaro (Mound of the Dead), have been victims of neglect and apathy. We feel now is as good a time as any to stand our ground, mark out our history, and preserve it.
Cinema in Pakistan has died many times over. The first time was in 1947. Most of the producers, directors, and crew were Hindu and left Pakistan during or after the partition. Yet the few who took up their mantle persevered and gave birth to the golden age of Pakistani cinema. With the help of the Bengal wing they managed to reanimate the industry, with Waheed Murad, Muhammad Ali, Nurjehan and Mussarat Nazir becoming pop culture icons. Pakistan also became an exotic location with Bhowani Junction becoming the first Hollywood Production shot on Pakistani soil. However, the war of 1971 and subsequent independence of Bangladesh hit the industry once again. Cinema went into decline with the loss of the Dhaka wing and the slow process of rebuilding restarted and continued till the fall of democracy and the dictatorship of General Zia ul Haq. Cinema went through its greatest upheaval during the eighties. Draconian censorship laws and a general vilification of artists led to cinemas becoming the domain of men.
We have only just recently jumpstarted the re-revival of our cinematic industry. Films like Khamosh Paani, Zinda Bhaag, Waar, Bol, Lamha and Josh have become the benchmarks of what is possible in Pakistan. We are breaking away from the "Gandasa-culture" and are moving towards a new era of intelligent storytelling. However, there is still a lot to be done. The art of cinema is getting lost in the mirage of glamour. Access to foreign films in Pakistan is woefully restricted to formulaic blockbusters. For the language of cinema in the country to truly evolve we need access to more art house [films], more independent fare and less heavy-handed censorship. And that is where this festival comes in.
Filmmaker: So, to do that, you have two days of activities scheduled. What do you have lined up?
Khan: We have a number of exciting films lined up from across the world. We have been receiving films from Mexico, India, Belgium, United Kingdom, United States, Greece, and Pakistan. The selection process will begin in early January and we hope to have some wonderful films to showcase here.
We are also running a series of master classes with world-class instructors and Q&A sessions with directors and producers of films.
Filmmaker: Were you looking for broad of a response from the international community? What about from filmmakers within Pakistan?
Khan: Well, given that this is the first year and that we are setting this up in a short period of two months we are aiming to be small. We have had a wonderful response from the international community, both in terms of submissions and in terms of support. As I mentioned earlier, Pakistani cinema has not really picked up momentum enough to be producing thousands of films each year. But we are hoping on screening and premiering a couple of Pakistani films at the festival as well.
Filmmaker: Can you talk a little about the competition for film schools in Pakistan? How many of those are there and what kind of entries do you hope to receive?
Khan: Well, across Pakistan we do have a few universities with film programs. The basic idea for the competition was to give their students a platform to screen their work to a larger audience than they would find otherwise. The basic premise is for them to make a film (no longer than 10 minutes) about the province of Sindh. Being a filmmaker myself, I have allowed them to interpret that in any way they want. Film schools here usually train for TV, so I wanted students to have the creative freedom to be able to express themselves in any which way they wanted and just nudged them as far as subject matter goes. I would love to see some really unique and intelligently made films and I am sure the students won't disappoint.
Filmmaker: You mentioned that the first time out for any film festival can be particularly hard. How has the organizing process gone so far? Any particular challenges doing it in an area without a robust, mature film industry?
Khan: The organizing process has been quite strenuous. Between arranging screens, trying to get submissions in a month and getting filmmakers down to Pakistan (a country with a very public terrorism problem), I have not had a moment of rest. But I am quite excited by the prospect of a few strategic partnerships we are making and hopefully we will announce them in the next week. The support I have gotten from Neil McCartney at the Independent Film Trust, Ben Gibson of the London Film School and the Director Onir (from India) has been fantastic. This would not have been possible without them.
Filmmaker: That being said, what kind of future are you hoping for for the Pakistani film industry? How will the Sindh International Film Festival contribute to that?
Khan: As I mentioned earlier, the Pakistani film industry has seen many upheavals. We have been deprived of a stable existence as a country due to various dictatorships and rabid Islamization and, because of that, a loss of identity. Films in Pakistan since the 1980s were mainly limited to B-flicks with the sole aim of bringing in men to the cinema halls. There has been a shift away from that recently with the "gentrification" of the cinemas, so to speak, but we still only produce three to four mainstream films a year at best. This is slowly picking up with cinema halls actually becoming more accessible and upmarket for families. However there is still a long way to go. Without a formalization of what the industry is supposed to be we won't be able to compete with content from abroad, especially India.
There isn't enough funding for filmmakers here so they tend to predominantly work on TV shows or they live and work abroad. The Sindh International Film Festival aims to give them a platform to showcase their work and to help develop the process and content of Pakistani cinema. The film festival itself may only last for two days but it is my duty to ensure that support systems are developed within Pakistan to facilitate and help filmmakers to gain access abroad and to make sure best practices are implemented so filmmakers can make the most of what is available to them here, year round.
Filmmaker: What else should filmmakers who might want to submit to the festival know?
Khan: Deadlines are fast approaching (January 10) so please send us your work. All you need to submit is to email a private Vimeo link of your work, the password, a synopsis and a poster image to films@sindhfestival.com. It would mean a lot to us in Pakistan to be able to showcase the best films from abroad and to introduce our work to people who would like to visit.