Back to selection
2014: The Year of 4K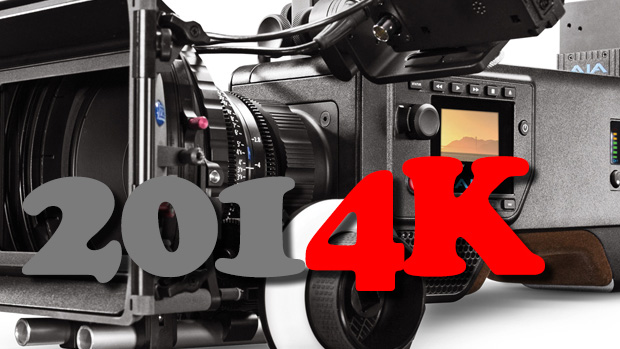 At the end of 2013 I wrote:
2013 wasn't so much the year of 4K, as the year of "do we need 4K?" For most of the year I was a skeptic, but now I'm starting to think that 2014 will bethe year of 4K.
And here we are at the end of 2014 and I look back and think, "I really hit that one out of the park!" Not that it took a lot of genius to read the tea leaves or see the writing on the wall: 2014 was definitely the year of 4K. Whether it was the F5/F55 cameras from Sony, or Panasonic's new Varicam at the high-end, or the lower end Sony FS7 and the Panasonic GH4 and Sony a7S, there was a lot of 4K camera news in 2014. In addition to those cameras, Blackmagic rolled out two 4K cameras and AJA announced and has just shipped their first camera, the 4K CION.
To complete the picture, GoPro shipped their first 4K camera that shoots at 30fps.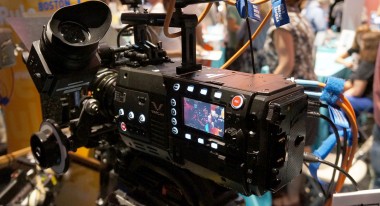 But that's just acquisition. There were movements in other areas as well:
Post-Production
Editing applications like Premiere Pro and Final Cut Pro X have been supporting 4K since the end of 2013. If you're still using Final Cut Pro 7 or haven't upgraded to Adobe's Creative Cloud then you will have to upgrade if you want to edit 4K natively. Alternatively, you could edit proxies and use a tool like Blackmagic DaVinci Resolve to create the final 4K output. It's not editing that will be your biggest problem; it's more likely to be the expense of the larger hard drives and backups that you'll need to make.
Broadcast
'Why record 4K if you can't broadcast in 4K?' was the argument last year. Well YouTube, Vimeo and Amazon have joined Netflix in offering 4K support, though these are early days and things are still shaking out. Netflix announced in October an increase in the subscription price for 4K streams.
In December Amazon announced 4K UHD streaming with a limited number of titles. At the same time, Vimeo announced that Pro users can upload 4K video and let users download those videos — but Vimeo doesn't yet let you stream in 4K.
Is 4K streaming better than HD Blu-ray? Due to the high compression, it seems that the difference is very small, but most of the people who have done comparisons see some minor differences. It will be interesting to see how 4K Bu-ray (when it ships) compares both to HD Blu-ray and streaming 4K, though streaming really seems to be the future and 4K Blu-ray may find it very difficult to capture the public's attention.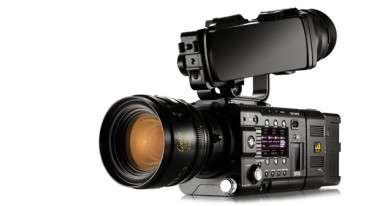 While the traditional networks haven't moved to 4K, they have started experiments. Both the World Cup and some of the Sochi Winter Olympics were recorded in 4K.
In The Home
Meanwhile the price of 4K TV's and monitors has plummeted quickly, with units being offered at less than $1,000. Expect 4K TV's to be the rage at CES in January, and don't be surprised if there's a few new consumer 4K cameras as well. As mentioned, Sony is also expected to finally show a 4K Blu-ray player, though that won't ship until the end of the year.
4k is also becoming common in computers; Apple shipped a 5K iMac this year.
In the first three quarters of the year 6.4 million 4K TVs were shipped and China was the largest market for 4K. The latter is a very important point; I've heard from a couple of people that if you are shooting for the Chinese market, you now have to shoot in 4K.
Planning for 4K
If you're not already shooting in 4K, there's a good chance you'll start doing so in 2015. That may still mean shooting in 4K but editing and distributing in HD. But even if you're distribution is HD, 4K acquisition has a number of advantages, especially for effects shots, and the ability to push in on shots in post.
Last year the argument was that you should consider shooting in 4K to future-proof your content, or for effects shots; now there are distribution channels appearing which will only increase the demand for 4K content.