Back to selection
BitTorrent and Theatrical? David Cross to Self-Release Hits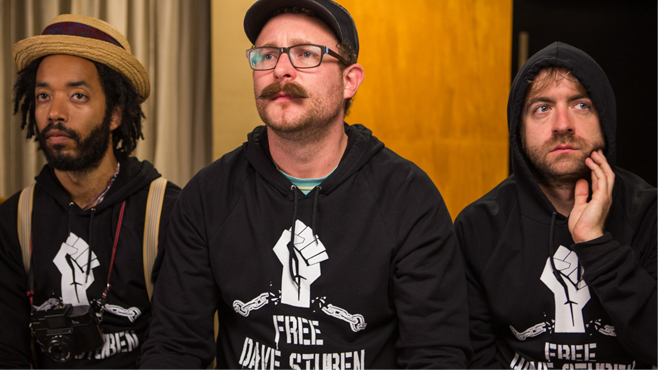 Hits
BitTorrent has been flirting with creators for a little while now, releasing Thom Yorke's Tomorrow's Modern Boxes to the tune of $20 million in sales, as well as a free supplement to The Act of Killing, which was downloaded by 3.5 million in a month alone. Leave it to iconoclastic comedian David Cross then to push the envelope and digitally release his debut Hits for a pay what you wish pricetag. The film will also be available on iTunes, likely for the $14.99+ standard, but Cross is putting his stock in the erasure of the middleman, encouraging audiences to "decide how much tickets cost and…pay [the] artists directly." To supplement the digital release, Cross is raising $100,000 on Kickstarter to cover the rental and publicity costs behind theatrical distribution, as he looks to take the film to 50 markets.
This is certainly an ambitious, admirable pursuit, but its cost-effectiveness is simultaneously called into question. Around this time last year, Scott wondered why Shane Carruth's self-distribution of Upstream Color neglected to cause a paradigm shift, and the existence of Cross's Kickstarter campaign may provide an indirect answer. How many low-budget filmmakers without a particularly recognizable cast could raise the six figures needed to back a wide theatrical release, and further, how many could afford to expend the time and energy to get butts in all those seats. According to Carruth's erbp site, Upstream Color was released in 109 theaters from April 5 to August 2 and made $444,098 domestically. An aggressive rollout for a highly distinctive, universally acclaimed film from a "cult" director risked the reward and won out, perhaps in some part because Carruth understood this was a film his fans would pay to see in theaters. But when you're a David Cross satire, available online for a pay as you wish price, do the same rules apply?
I sincerely hope that Cross will be generous enough to share the results of this "experiment," which could prove that, in addition to bringing your product to an audience, you should seek to understand their mode of consumption.