Back to selection
Cinematographer Adam McDaid on Shooting Kevin Pollak's Sundance Doc, Misery Loves Comedy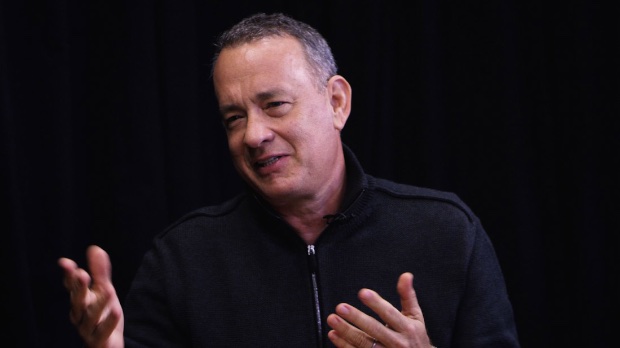 Misery Loves Company
Do you have to miserable to be funny? That's the question asked by Kevin Pollak's, Misery Loves Comedy, screening at Sundance as a Special Event. And, appropriately for a film containing 50 interviews of funny people ranging from Jimmy Fallon and Judd Apatow to Penn Jillette and Lewis Black, cinematographer Adam McDaid's job was to work quickly, make the people look good and allow their stories to come through transparently. Below, he talks about all of that as well as what to do when faced with a wall of sun-lit windows.
Filmmaker: How and why did you wind up being the cinematographer of your film? What were the factors and attributes that led to your being hired for this job?
Adam McDaid: I was hired to shoot Misery Loves Comedy because I was recommended by my good friend and fellow filmmaker, Justin Grizzoffi. His friend, Joe Roddey, was our line producer and, based on Justin's recommendation, Joe thought I might be a good fit for the project. The main factors in me getting hired for Misery Loves Comedy was that the director, Kevin Pollak, liked my reel and we had some really good conversations on the phone. Ultimately, we got along really well and felt we could have a great collaboration.
Filmmaker: What were your artistic goals on this film, and how did you realize them? How did you want your cinematography to enhance the film's storytelling and treatment of its characters?
McDaid: Since this was a documentary that functions as a sort of oral history of comedy, we always felt the approach should be simple interview set ups and let the people share their experiences in the world of comedy. We kept things simple by finding good locations, lighting simply and we always rolled two cameras. This project was very different than how I would approach narrative. With narrative filmmaking, I work with a director to create a visual grammar by which we can tell the story.
Filmmaker: What were the biggest challenges posed by production to those goals?
McDaid: Honestly, we were very fortunate in terms of logistical challenges. I'd say the biggest challenges we faced was clearing all the gear through security at NBC in NYC and L.A. traffic.
Filmmaker: What camera did you shoot on? Why did you choose the camera that you did? What lenses did you use?
McDaid: We shot two Canon C300s with two EF mount L-Series zooms — 24-70mm and a 70-200mm. I picked this camera and lens set up because it would allow us to work quickly, and I knew the C300 would allow me to capture images with good latitude for our final grade. The zooms were great because we never had to swing lenses. This set up also worked well for our limited budget. I've shot a good number of projects on the C300, and I know how hard I can push the camera and how well it performs.
Filmmaker: Describe your approach to lighting.
McDaid: In general, my approach to lighting is to keep things simple. I like to do a good scout of the locations, see what's happening naturally and work from there.
Filmmaker: What was the most difficult scene to realize and why? And how did you do it?
McDaid: The most difficult scene we faced was when we shot an interview with Jason Alexander in a house in the Hollywood Hills. Our background consisted of huge windows with an epic view of L.A. Given our budget, I had a tiny lighting package, and I was worried the background would blow out completely. I don't mind that to a certain extent, a window here and window there, but not for an entire wall of windows. I put as much light into the room as I could to boost our interior ambient level, and I was still worried I was losing the battle. Luckily, the C300 sensor and shooting Canon Log allowed us to retain more information in the highlights in post and achieve a nice look.
Filmmaker: Finally, describe the finishing of the film. How much of your look was "baked in" versus realized in the DI?
McDaid: As a rule, I do my best to capture the look in camera as much as possible. I always shoot Canon Log with the C300 to take advantage of increased latitude for post so we have some room to sweeten the final image.