Back to selection
SXSW: Career Opportunities in Organized Crime in 360-Degree Virtual Reality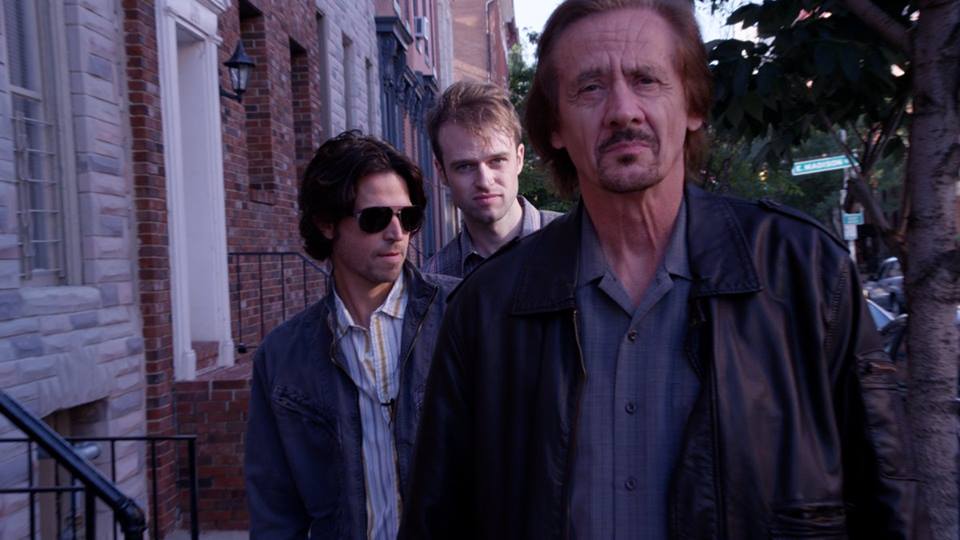 Career Opportunities
Billed as "the first ever feature-length film shot with 360-degree virtual reality cameras," Career Opportunities in Organized Crime will premiere at the VR/AR Experience Expo at SXSW from March 16-18.
The debut film from Alex Oshmyansky, Career Opportunities is a mockumentary that follows the filming of a recruitment video for the Russian mafia.
Oshmyansky isn't your typical first-time filmmaker. An inventor, entrepreneur and radiologist, he earned a PhD in mathematics from Oxford and a medical degree from Duke before completing residency training at Harvard Medical School and Johns Hopkins.
When writing the script for Career Opportunities, which he also produced, Oshmyansky always had VR in mind.
"The VR cinematography is intended to bring the audience directly into the story and make them feel like they are in the room with all the characters when the action is happening," he told Filmmaker. "My theory with VR filmmaking is that the immersive nature of the technology will heighten the entrancing sensation one gets when watching a film. It is difficult to know quite what will happen though as you can't control the eye of the audience like the director does with a traditional film."
As a fan of gangster movies and the mockumentary format, Oshmyansky was drawn to experiment with the genres.
"The gangster movie is one of the oldest and best developed film genres. In attempting to make a film shot in virtual reality which looks so radically different from other films, it was useful to have those tropes to draw upon and create a more traditionally cinematic quality to the film," he said. "We took a lot of inspiration from classic gangster movies from the 1920s and 1930s such as The Public Enemy and the original Scarface."
The film is set to be released to the general public this spring as an app available for download through smartphones, Samsung Gear VR, and the Oculus Rift VR Headset.
You can schedule a time-slot to view the film at SXSW by signing up at www.mafiacareers.com.