Back to selection
Hulu Dives into Documentaries with Beatles Doc from Ron Howard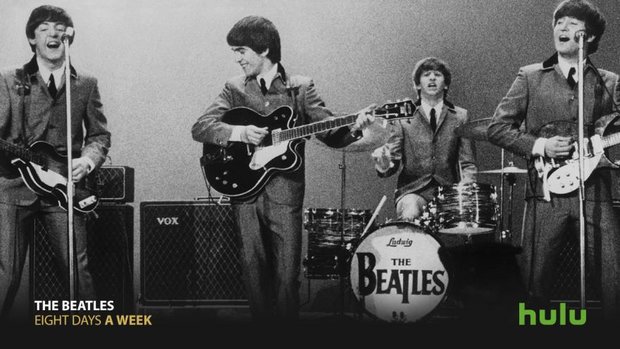 Looking to compete with Netflix in the documentary arena, Hulu announced this morning at its upfront presentation for advertisers in New York that it has launched Hulu Documentary Films, a destination for original and exclusive documentary film titles.
Hulu Documentary Films' first acquisition is The Beatles: Eight Days a Week (working title), a feature documentary directed by Ron Howard. Hulu has acquired U.S. streaming rights to the documentary, which will premiere in theaters in the fall before heading to Hulu. The documentary, which will explore the early years of The Beatles' career, is produced with the full cooperation of Paul McCartney, Ringo Starr, Yoko Ono Lennon and Olivia Harrison.
It won't be easy for Hulu to compete with Netflix, which has been acquiring high profile documentaries for the past three years, including Oscar-nominated films such as The Square, Winter on Fire: Ukraine's Fight for Freedom and What Happened, Miss Simone?
But Hulu's entree into documentaries is certainly good news for nonfiction filmmakers since it introduces yet another buyer into the documentary marketplace.