Back to selection
DOC NYC 2016 Short List Films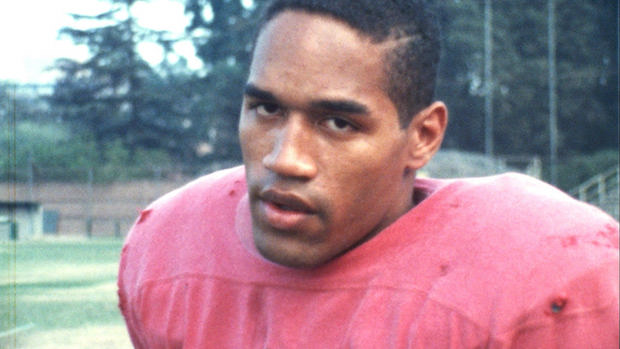 O.J.: Made in America
DOC NYC has announced its 2016 Short List, which has a track record of successfully predicting other awards, including the Oscars.
All of the DOC NYC Short List titles will screen during the festival with the director or other special guests present for their first screening. Additionally, all the directors or other collaborators will participate on Friday, November 11 in the DOC NYC Short List Day of panel conversations.
Last year, the DOC NYC Short List had ten titles overlapping the subsequent Oscar Documentary Short List, and all five titles that were Oscar nominated. For the last five years, DOC NYC screened the documentary that went on to win the Oscar: Amy (2015), Citizenfour (2014), 20 Feet From Stardom (2013), Searching for Sugar Man (2012), and Undefeated (2011).
Below is this year's DOC NYC 2016 Short List:
Amanda Knox (Netflix) Dirs: Rod Blackhurst, Brian McGinn
Cameraperson (Janus Films) Dir: Kirsten Johnson
Fire At Sea (Kino Lorber) Dir: Gianfranco Rosi
Gleason (Open Road & Amazon Studios) Dir: Clay Tweel
I Am Not Your Negro (Magnolia Pictures) Dir: Raoul Peck
Into the Inferno (Netflix) Dir: Werner Herzog
Jim: The James Foley Story (HBO Documentary Films) Dir: Brian Oakes
Life, Animated (The Orchard & A&E IndieFilms) Dir: Roger Ross Williams
Mapplethorpe: Look at the Pictures (HBO Documentary Films) Dir: Fenton Bailey, Randy Barbato
Miss Sharon Jones! (Starz) Dir: Barbara Kopple
OJ: Made in America (ESPN) Dir: Ezra Edelman
13th (Netflix) Dir: Ava DuVernay
The Ivory Game (Netflix) Dir: Kief Davidson, Richard Ladkani
Trapped (PBS-Independent Lens) Dir: Dawn Porter
Weiner (IFC Films & Showtime) Dir: Josh Kriegman, Elyse Steinberg
Complete DOC NYC lineup and screening schedule announced on October 12. For festival passes, tickets or more information on DOC NYC go to: www.docnyc.net