Back to selection
The 50 Most Anticipated American Films of 2019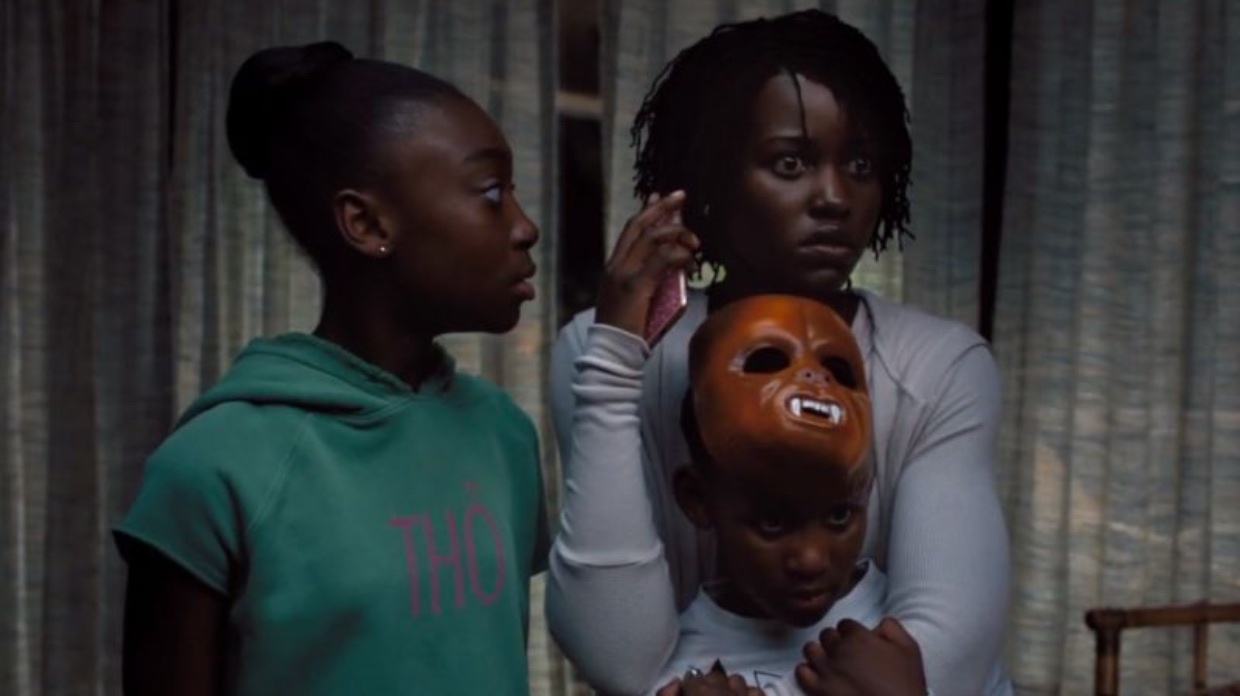 Us
30. To the Stars (Martha Stephens). Stephens is overdue for another feature — her last, Land Ho! (in collaboration with Aaron Katz), premiered at Sundance in 2014. Five years later, she's back at the festival with a solo effort that follows "a withdrawn farmer's daughter (who) forges an intimate friendship with a worldly but reckless new girl in 1960s Oklahoma." As much of a fan as I was of the humanist buddy comedy stylings of Land Ho!, I was an even bigger fan of Pilgrim Song and Passenger Pigeons, Stephens' subtle, microbudget dramas of the American South from 2012 and 2010, respectively. This new one sounds like a return to a similar dramatic key for Stephens, and I can't wait to see how her filmmaking has evolved since
29. Bad Hair (Justin Simien). Simien will followup his breakout Sundance hit Dear White People (which he subsequently adapted into a Netflix TV show) with another satire, this one an '80s-set horror comedy about a woman with a new weave that might have a mind of its own.
28. Little Woman (Greta Gerwig). Later this year Gerwig will translate the success of her much-beloved debut Lady Bird to take a big step up in budget and prestige with this star-studded adaptation of the classic American novel. For Little Women, she'll be reteaming with Saorise Ronan and Timothée Chalamet and working for the first time with the likes of Meryl Streep, Laura Dern, and Emma Watson.
27. Premature (Rashaad Ernesto Green). It's been eight years since '10 25 New Face Green's debut feature Gun Hill Road, a sharp and empathetic character portrait of a trans teenager growing up in the Bronx. He's back in Sundance's NEXT category this year with Premature, another New York-set feature, that, per the festival's description, explores, "the demanding terrain of young love (set) against a changing Harlem landscape."
26. The Lighthouse (Robert Eggars). I was a fan of Eggars's unusually committed debut The Witch, a horror film that felt less like a period piece set in 1630s puritan New England and more a horror film made in 1630s puritan New England. Here's hoping Eggars brings a similar level of lunacy and obsessive commitment to The Lighthouse, his upcoming black-and-white horror fantasy starring Willem Dafoe and Robert Pattinson.
25. Colewell (Tom Quinn). This one made my list last year, but since we didn't see it in 2018 here it is again. Colewell, from The New Years Parade director Tom Quinn, an '08 25 New Face, follows a rural postmaster struggling to find purpose after her office is closed and she's forced into retirement. Last year I wrote that "the subject matter sounds intimate and humanistic, like a microbudget Dardenne Brothers or Kelly Reichardt film."
24. Hail Satan? (Penny Lane). Lane has built an impressive and enigmatic filmography over the past ten years. Her films explore various American subcultures and subjects of historical ambiguity, with a focus on the the quirky, the extreme and the controversial. For this new one, which premieres later this month in Documentary Competition at Sundance, she's found her perfect match in subject matter: the rise of the modern-day Satanic Temple movement.
23. Selah and the Spades (Tayarisha Poe). The buzz is strong around this Sundance Dramatic Competition title from Poe, a '15 25 New Face. It has received support from a slew of organizations (including the Sundance Labs, Cinereach, IFP and TribecaAll Access), and, which, based on logline alone, sounds like a searing high school satire in the tradition of Heathers and Mean Girls.
22. Frankie (Ira Sachs). Sachs has been delivering smart, wrenching, emotionally honest dramas for decades now. This new one finds him working outside the US for the first time, pairing up with Isabelle Huppert for a film that follows "three generations grappling with a life-changing experience during one day of a vacation in Sintra, Portugal, a historic town known for its dense gardens and fairy-tale villas and palaces."
21. I'm Thinking About Ending Things (Charlie Kaufman). Charlie Kaufman will team with Netflix for this psychological thriller based on the novel by Iain Reed. After the impressive, unmistakably idiosyncratic one-two-punch of Synecdoche, New York and Anomalisa, it'll be interesting to see Kaufman try his hand at an adaptation (one that will, presumably, be a bit more traditional and faithful in its executive compared to Adaptation).