Back to selection
The 50 Most Anticipated American Films of 2019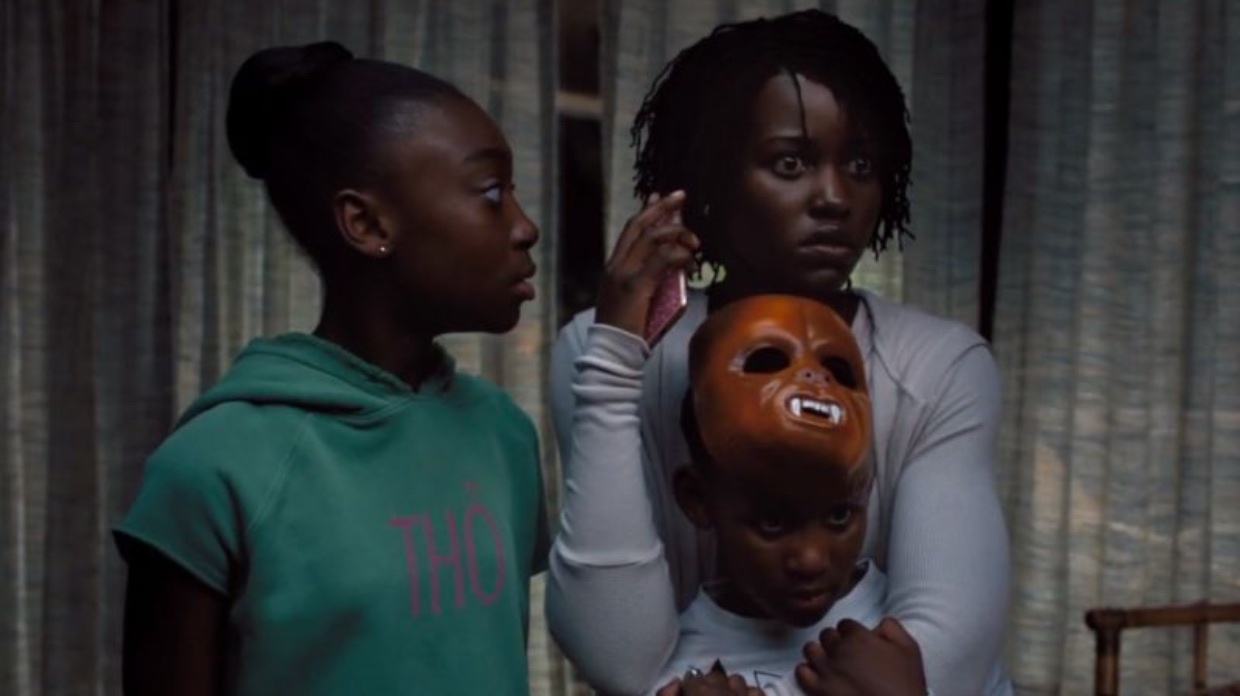 Us
20. Ad Astra (James Gray). Pair this one with Claire Denis' upcoming High Life and 2019 is looking like a really good year for auteurist sci-fi. Gray's 2010s output has drifted increasingly towards Lean-esque epics, and this, his followup to The Lost City of Z, sounds like another grizzled tale of survival on the margins of society. Starring Brad Pitt, and described as "a Heart of Darkness-esque sci-fi thriller," Ad Astra follows "an astronaut on a mission to the outer edges of the solar system to find his missing father and unravel a mystery that threatens the survival of our planet."
19. Light from Light (Paul Harrill). What a great surprise to see a new film by Paul Harrill in this year's Sundance lineup. Harrill makes authentically Southern films, understated and empathetic character portraits that explore spirituality and religion without a hint of condescension. His new film follows a woman investigating a possible "haunting" at a farmhouse in East Tennessee, but something tells me it'll be less The Conjuring and more Malick-esque.
18. Strays (Elizabeth Lo). Lo has been a mainstay of the festival circuit these past few years with a series of perceptive, subtly devastating documentary shorts. Her debut feature Strays is now in post, and has received support from a ton of institutions with really great taste (including Rooftop, Catapult, IFP, and True/False). It explores the world of Turkish street dogs.
17. Bull (Annie Silverstein). For several years now Silverstein has been one of Texas's most promising emerging voices. After a string of wonderful, character-driven short dramas, she finally went into production last year on Bull, her debut feature. The film has received support from Cinereach, and tracks the relationship between a wayward teen and an aging bullfighter living in a near-abandoned subdivision just west of Houston. Based on the Texas connection this one seems like a natural fit for a Competition slot at SXSW.
16. All Light, Everywhere (Theo Anthony). Theo Anthony's Ratfilm breathed new life into the essay film by exploring Baltimore's rat infestation, the city's history of racial segregation and modern surveillance culture, all with a Marker-esque poetry. Anthony's new film is currently in post-production, has received support from Cinereach and the Sundance Documentary Fund, and is described by the former as exploring "the past, present, and future relationships between technology, vision, and power. From arcane theories of sight to the emergence of virtual reality and police body camera programs, the film takes a kaleidoscopic investigation into how the reality of what we see is constructed through the tools that we use to see."
15. Driveways (Andrew Ahn). Ahn is an auteur: his 2016 Sundance debut Spa Night was a deeply perceptive and unusually restrained coming-of-age story set in and around San Francisco's Koreatown. For his upcoming follow-u he's teamed with James Schamus' company Symbolic Exchange, which seems like a match made in heaven.
14. Creststone (Marnie Ellen Hertzler). There's something exciting happening in Baltimore right now: a burgeoning filmmaking scene of artists whose transgressive work exists on the fringes between narrative, experimental and internet art. And Marnie Ellen Hertzler, who appeared on Filmmaker's most recent 25 New Faces list, is at the center of this scene. I've adored her short film work over the past few years, and was so excited to see Creststone, her debut feature show up in the lineup for 2018's US in Progress program in Poland. The film was recently described by Steve Dollar for Indiewire as, "an apocalyptic nonfiction-ish account of a tribe of Soundcloud rappers eking out a marginal existence in the desolate hills of western Colorado while staying high and recording odes to their adventures with the aid of Auto-Tune." Which, sign me up.
13. Uncut Gems (Benny & Josh Safdie). 2017's caffeine-bomb Good Time propelled the Safdies into Cannes Competition, the A24 roster, and a much larger spotlight than they've ever had before. And this year they're capitalizing on the momentum with Uncut Gems, their Diamond District-set heist thriller that boasts an unlikely (but also kind of perfect) match in star Adam Sandler.
12. The Beach Bum (Harmony Korine). This McConaughey stoner comedy from Spring Breakers director Harmony Korine has been in the works for a while (it was included on last year's list), but hoorah, it finally has a release date. The Beach Bum arrives in theaters on March 22, 2019 (which, prediction: we'll see it a few weeks earlier as a SXSW world premiere).
11. Omniboat (Borscht). Another one included on last year's list that will hopefully find its way out into the world sometime this year. Last year I wrote: "Borscht Corp., the Miami-based filmmaking cooperative led by Lucas Levya and Jillian Mayer, have produced a staggering body of short work over the past decade (plus the country's best under-the-radar film festival). The company recently embarked on their first feature — an omnibus film that might also be a scheme to buy a speedboat. The final list of directors for the project hasn't been unveiled yet, but a production posting from February 2017 lists a jaw-dropping preliminary lineup including Bernardo Britto, Terence Nance, Celia Rowlson-Hall, the Daniels and Levya and Mayer themselves."