Back to selection
The 50 Most Anticipated American Films of 2019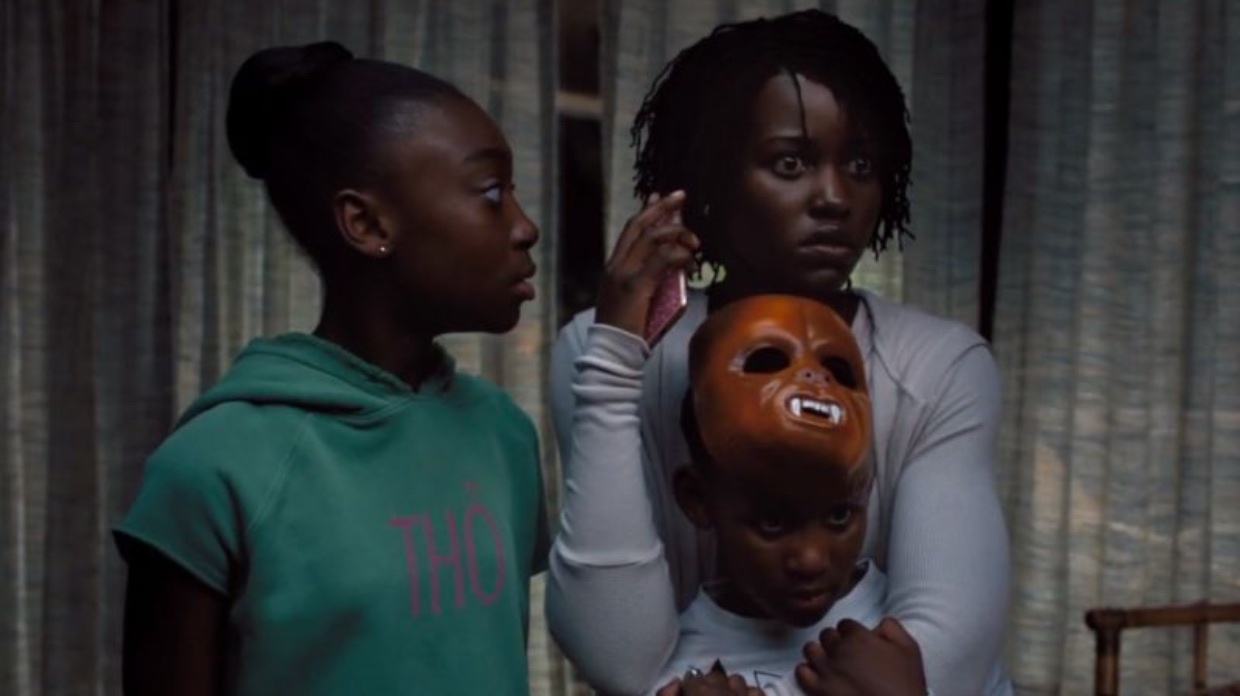 Us
40. Midsommar (Ari Aster). Aster broke out in 2018 and established himself as one of America's most exciting (and upsetting) voices with Hereditary. It was a long time coming for anyone who had been following his incredible short film work, but we won't have to wait too long for his sophomore feature. A24 has set a summer release for Midsommar, which Aster has described as both "Scandinavian folk horror" and an "apocalyptic breakup movie."
39. Freeland (Kate McLean and Mario Furloni). I was a big fan of the script for this tense and lived-in drama set on a marijuana farm in California. The film stars Lily Gladstone (Certain Women), alongside dependably fantastic American indie mainstays Krisha Fairchild and Frank Mosely. Expect this to premiere at one of the major Spring festivals.
38. Krista (Danny Madden). Madden, one-third of the filmmaking collective Ornana (who finally broke out with last year's SXSW winner Thunder Road and, collective, a 2012 25 New Face), is overdue for a proper first feature. Over the past decade he's proven himself time and again as an prodigy of the short-form (and the medium-length), his work punctuated by the ingenious melding of live action and animation, and a meticulous, borderline-obsessive attention to technical detail that's usually reserved for special effects departments on blockbuster films. Krista is adapted from last year's short of the same name, which you can watch here.
37. Once Upon a River (Haroula Rose). The debut feature from Fruitvale Station producer and prolific musician Haroula Rose, Once Upon a River recently participated in the American Film Festival's always-excellent US in Progress program. The film is adapted from the novel by Bonnie Jo Campbell and follows a tough-as-nails teen girl (played by first-time actress Kendi DelaCerna) on an adventure to find her mother. I expect this one to land at SXSW or Tribeca later this year.
36. How to Have an American Baby (Leslie Tai). Tai's debut documentary feature will dive into the shadow economy of Chinese birth tourism. The film has received support from a slew of great organizations.
35. Where'd You Go Bernadette? (Richard Linklater). Richard Linklater has been on an usually strong streak this decade, churning out no less than four career-best films in a row (Bernie, Before Midnight, Boyhood, and Everybody Wants Some). 2017's Last Flag Flying, his pseudo-sequel to The Last Detail, was a rare misstep, but here's hoping he's back on track with Where'd You Go Bernadette?, which is adapted from the novel by Maria Semple about a young girl searching for her missing mother.
34. The Sound of Silence (Michael Tyburski). I programmed the script for The Sound of Silence awhile back when I worked at IFP ( it was still called Palimpsest at the time), and though my memory has faded, I remember it as a ruthlessly smart and emotionally honest romance in the vein of Charlie Kaufman's screenwriting work. I can't wait to see the finished film, which stars Peter Sarsgaard and Rashida Jones and will premiere at Sundance in Narrative Competition.
33. Native Son (Rashid Johnson). A modern retelling of Richard Wright's seminal novel from artist and first-time filmmaker Rashid Johnson. Native Son premieres opening night at Sundance and will be released by A24 later this year. The pedigree and the coveted Sundance slot makes me think that if the buzz out of Park City is good enough, this could be the rare Sundance film that makes it all the way to award season contention.
32. The Last Black Man in San Francisco (Joe Talbot). Talbot's epic 2016 short American Paradise revealed a sharp Coens-esque satirist arriving fully formed right out of the gate. This, his A24-backed feature debut, realized along with actor Jimmy Fails (both Filmmaker 25 New Faces), arrives in Competition at Sundance and follows two friends on a quest to reclaim a family home from the sinister forces of gentrification at work in the titular city.
31. Share (Pippa Bianco). This one made my list last year, and while it didn't premiere in 2018, it'll be dropping later this month at Sundance. Here's what I wrote a year ago: "Bianco's adaptation of her disturbing and heartbreaking Sundance short was bought by A24 while it was still in development, a pretty impressive (and unusual) show of confidence for a feature debut. Bianco — a '15 25 New Face — is an auteur in the making, and she's assembling a powerhouse team of producers and industry allies to help bring this meditation on technology to life."