Back to selection
"The Feeling of Interconnectedness We Share as Humans": Editor Chris McNabb on Invisible Beauty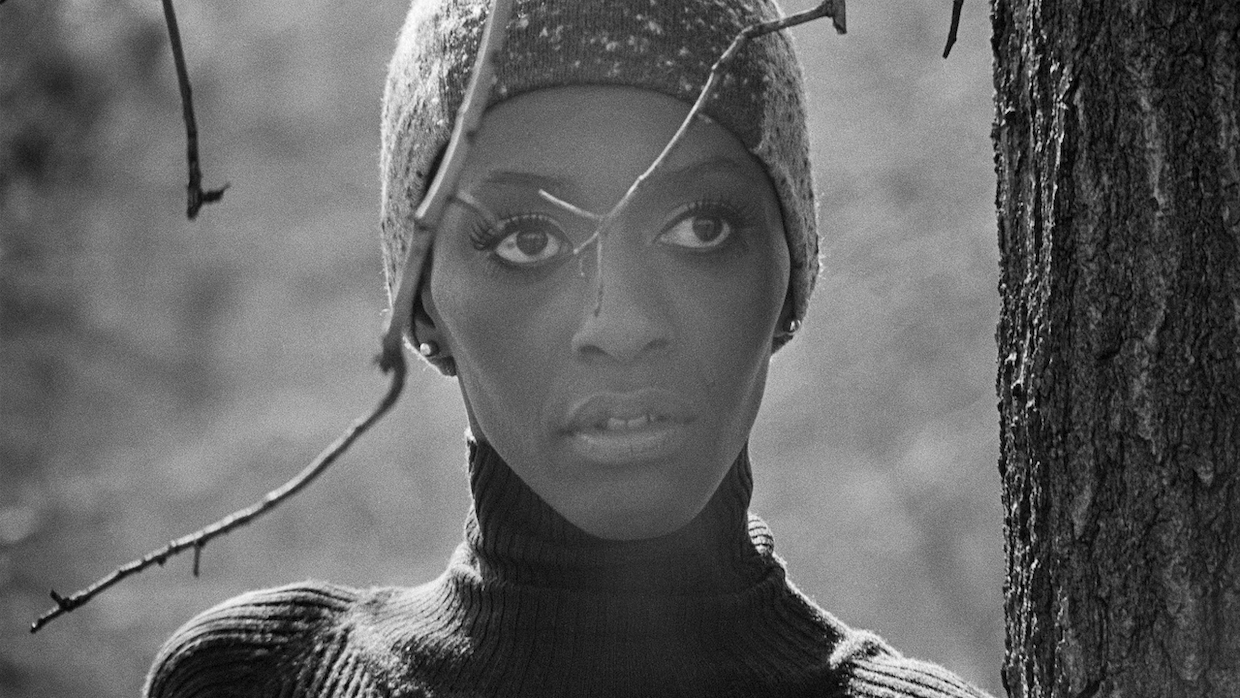 Invisible Beauty, courtesy of Sundance Institute.
The impressive life and career of model and activist Bethann Hardison is the focus of Invisible Beauty, co-directed by Frédéric Tcheng and Hardison herself. From Hardison's experience as a Black runway model in the '70s to her vocal advocacy for more diversity in the fashion world in the 2000s, her decades-spanning commitment to fighting racism in the field is front and center in this documentary.
Editor Chris McNabb details their experience cutting the film, which included incorporating Hardison's memoir-writing journey.
See all responses to our annual Sundance editor interviews here.
Filmmaker: How and why did you wind up being the editor of your film? What were the factors and attributes that led to your being hired for this job?
McNabb: Frédéric Tcheng and Bethann Hardison reached out to me to edit Invisible Beauty because of a recommendation made by one of my mentors, the incredible editor Amy Foote. Fred and Bethann had been looking for an editor for some time, and I think my background editing a film like [2017's] Whose Streets?, which centers on the lives of activists in Ferguson, gave them confidence that I would be a good fit to tackle Bethann's story fighting for racial diversity in the fashion industry. So much of the editor/director relationship is about having a good connection, and we all clicked nicely. Once I spoke with producer Lisa Cortés, I knew the entire crew was something special, so I jumped at the chance to be a part of it. Though if I'm being completely honest, I think I benefited from the luck of being available at the right time when all the other editors were booked!
Filmmaker: In terms of advancing your film from its earliest assembly to your final cut, what were goals as an editor? What elements of the film did you want to enhance, or preserve, or tease out or totally reshape?
McNabb: Our main goal as editors was first and foremost to always make sure we kept Bethann and her infectious personality front and center. The film centers on Bethann writing her memoir as much as it does the events of her life, and we wanted to give a palpable sense that this was a woman in the process of reflection, learning new things about herself along the way. Co-editor Hannah Buck did a great job in the first few months of the edit teasing out a handful of Bethann's present day scenes, which really set the tone for this more reflective aspect of the film. Fred and I took that vibe and ran with it for the final edit, always making sure to return to how Bethann in present day felt about a particular period in her life.
Filmmaker: How did you achieve these goals? What types of editing techniques, or processes, or feedback screenings allowed this work to occur?
McNabb: We were able to sketch out the arc of Bethann's life pretty quickly through archival and commentary, but it was clear from an early assembly that we needed more from Bethann herself. She's filled with countless adages and life lessons (things we took to calling "Bethann-isms") that we felt needed to be a bigger part of the film. So we took the process of Bethann writing her memoir as an opportunity to better inject her personality and humor into the film, both through traditional voiceover and with an incredible cache of recorded phone calls between Fred and Bethann. Many of these conversations were two co-directors discussing how best to tell such an expansive story, so the phone calls really helped give a genuine sense of an artist in process. For these scenes of reflection and introspection, we were excited to do something more experimental and impressionist in the edit to underline that feeling of a person's thought processes. Flashes of images, superimpositions, and speed changes were a few techniques we used to achieve this effect. And music! Music was very important, and composer Marc Anthony Thompson did a great job capturing the vibe we wanted.
Filmmaker: As an editor, how did you come up in the business, and what influences have affected your work?
McNabb: I'd say my journey in the business was a combination of luck, the good will of others, and, frankly, overworking myself. My first opportunity in documentary was as an assistant editor, and later associate editor, on Lana Wilson's The Departure. I learned a lot from both Lana and David Teague (the film's editor) and credit that experience as my crash course in feature documentary filmmaking. While working part-time on that film and part-time as an editor for a small media company called The Skin Deep, I met directors Sabaah Folayan and Damon Davis as they were just beginning to film what would become the documentary Whose Streets? We were all first-time feature filmmakers and worked for free making samples and trailers for about a year until the project eventually received funding. Sabaah and Damon could have hired a more experienced editor at that point, but they took a chance on me to edit the project, something for which I'll always be grateful. Largely thanks to the success of that film, I was able to continue editing feature docs and some short fiction films along the way.
I'd say one of my biggest influences is actually music. I grew up playing percussion and carry a lot of that experience with me in the edit room when locating the internal rhythm of footage. I think it helps me build scenes that can affect a viewer on a corporeal level rather than just an intellectual one. In terms of film influences, Paris Is Burning, despite its thorny ethical history, was a formative film for me on a personal and creative level. The Paradise Lost trilogy and The Thin Blue Line had profound effects on me as well, cluing me in to the potential power of non-fiction as an agent of change. 
Filmmaker: What editing system did you use, and why?
McNabb: We edited the film on Avid Media Composer. We were working with a huge amount of footage that spanned decades and a handful of mixed formats, so Avid's media management kept the project nimble. Since Fred and I were editing the project at the same time, it also made it really easy to pass bins back and forth throughout the day without worrying about anything going offline. It helped to have our top-notch assistant editors—Raine Roberts, Hyeseung Kim, and Evgeniy Yavtushenko—along the way!
Filmmaker: What was the most difficult scene to cut and why? And how did you do it?
McNabb: The last ten to fifteen minutes of the film was probably one of the more difficult sequences to get right. The film was suffering from "multiple-ending" syndrome because we were trying to introduce too many new ideas too late in the film. We ultimately had to distill our smaller ideas into an overarching one, reorder some moments, and of course kill some darlings in order to streamline the sequence. Although it's always difficult to leave some gems on the cutting room floor, the film as a whole is better for it.
Filmmaker: What role did VFX work, or compositing, or other post-production techniques play in terms of the final edit? 
McNabb: Since "looking back" is a major theme in the film, we wanted to bring that feeling into the graphic treatment as well. Our graphics team did an incredible job taking the wealth of archival images we were using and creating the sense that the viewer is looking through old photo albums, something that Bethann herself does throughout the film as she writes her memoir.
Filmmaker: Finally, now that the process is over, what new meanings has the film taken on for you? What did you discover in the footage that you might not have seen initially, and how does your final understanding of the film differ from the understanding that you began with?
McNabb: Although Invisible Beauty is really about one woman—Bethann Hardison—what really became clear to me by the end of the film is the feeling of interconnectedness we share as humans. The aphorism "a rising tide lifts all boats" comes to mind. It's something Bethann always knew to be true as she championed diversity throughout her career—looking out for the person next to us and creating equality across the board is something that really benefits all of us, and at the end of the day, just simply makes life more interesting and fruitful.