Back to selection
2023 Cannes Directors' Fortnight Lineup Includes Cédric Kahn, Hong Sang-soo, Michel Gondry and More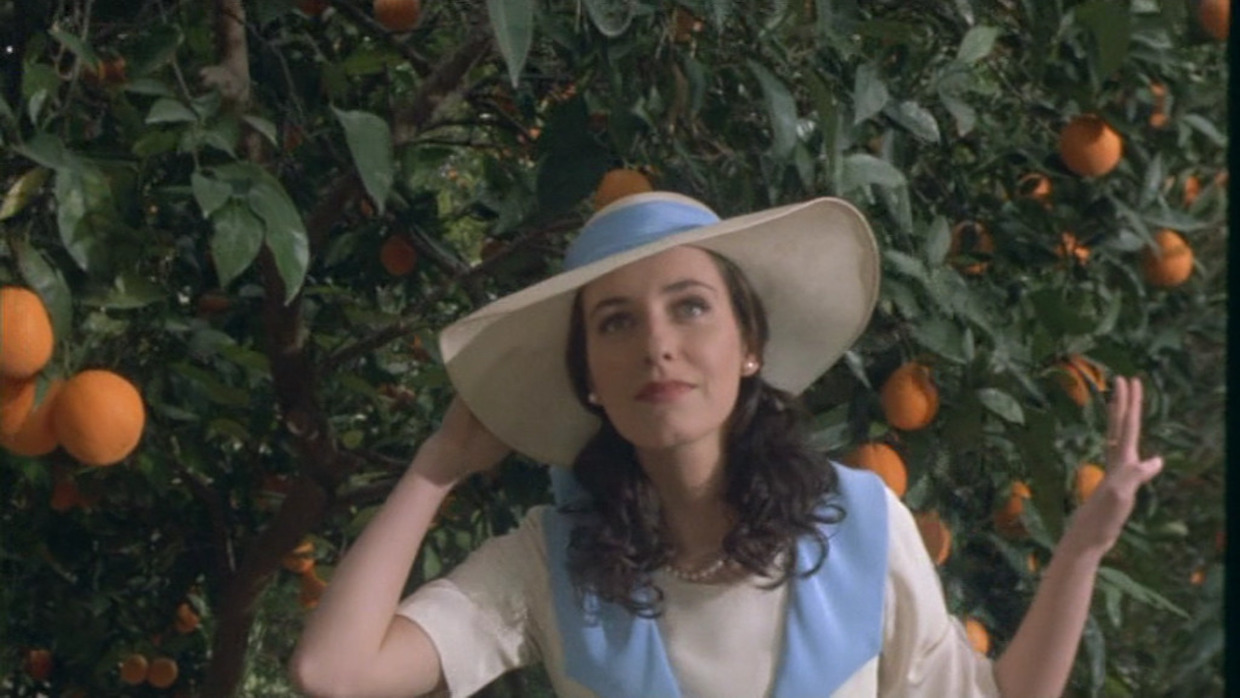 Leonor Silveira in Abraham's Valley.
As buzz still surrounds last week's official lineup announcement for the Cannes 2023, the slate for the festival's Directors' Fortnight section has now been revealed, as well. The annual showcase will run from May 16 through May 27.
Among the most anticipated Gallic titles of the lineup are Cédric Kahn's The Goldman Case, which will open Directors' Fortnight, and a long-awaited return to feature filmmaking from Michel Gondry (Eternal Sunshine of the Spotless Mind) with The Book of Solutions. Cinematographer Sean Price Williams (who lensed Good Time, Her Smell and many more) makes his feature directorial debut with The Sweet East from a script by film critic Nick Pinkerton. Prolific South Korean director Hong Sang-soo will have his inaugural Directors' Fortnight screening with In Our Day, which stars Kim Min-hee and will close out the festival.
Alongside premiering titles, there will also be a 30th anniversary screening of Abraham's Valley, directed by late Portuguese filmmaker Manoel de Oliveira.
Find the full (for now, at least) lineup of feature and short films slated for the 2023 Cannes Directors' Fortnight below.
Feature films:
The Goldman Case – Cédric Kahn (opening film)
Agra – Kanu Behl
The Other Laurens – Claude Schmitz
Inside the Yellow Cocoon Shell – Thien An Pham
Blackbird Blackbird Blackberry – Elene Naveriani
Grace – Ilya Povolotsky
She Is Conann – Bertrand Mandico
Creatura – Elena Martín Gimeno
Déserts – Faouzi Bensaïdi
In Flames – Zarrar Kahn
Légua – Filipa Reis & João Miller Guerra
The Book of Solutions – Michel Gondry
Mambar Pierrette – Rosine Mbakam
Riddle of Fire  – Weston Razooli
The Feeling That the Time for Doing Something Has Passed – Joanna Arnow
The Sweet East – Sean Price Williams
Un prince – Pierre Creton
A Song Sung Blue – Zihan Geng
In Our Day – Hong Sang-soo (closing film)
Short films:
The House Is on Fire, Might as Well Get Warm – Mouloud Aït Liotna
A Storm Inside – Clément Pérot
The Birthday Party – Francesco Sossai
I Saw the Face of the Devil – Julia Kowalski
Lemon Tree – Rachel Walden
Margarethe 89 – Lucas Malbrun
Mast-del – Maryam Tafakory
Oyu – Atsushi Hirai
The Red Sea Makes Me Wanna Cry – Faris Alrjoob
Talking to the River – Yue Pan