Back to selection
DP Sean Price Williams on Shooting 2-Perf 35mm for the Cannes Competition Film Good Time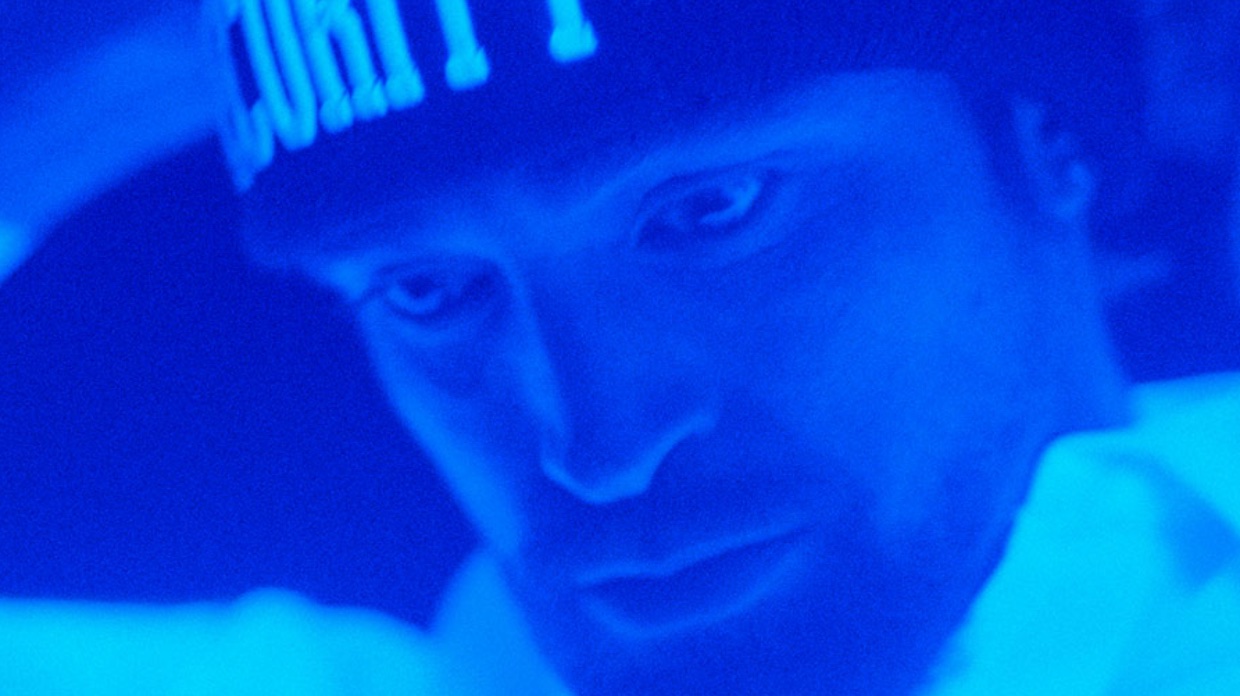 Robert Pattinson in Good Time
"Hey, it's me," said Sean Price Williams as he walked up to me at the after-party for Josh and Benny Safdie's simply fantastic Good Time in Cannes last week. It did take me a second to recognize Williams — cleanly shaven, in a spiffy tux and strolling around a Dior-sponsored event for a film in the Main Competition of the Cannes Film Festival. If Williams seemed like a bit of a happy anomaly there, it's because, like Good Time itself, the DP has ascended to cinema's most revered platform with work that's wholly of a piece with the raw, street-level poetry he's brought to other notable NYC indies, like the Safdies's previous Heaven Knows What as well as pictures like Listen Up, Philip and Christmas, Again.
I spoke to Josh and Benny Safdie about Williams for an interview that will run in the next print issue of Filmmaker, and here's part of what they said:
Josh: He is incapable of looking at an image without that poetic lens… And he has his own interpretation of the movie, and it's not from reading the script. But he was great because he would always question us.

Benny: "Why a dolly versus a steadicam or handheld?" He would always ask us those questions.

Josh: He's like, "Why a dolly here?" And if emotionally and intellectually, I'm thinking dolly, he will go, "Okay, you have an answer." If I didn't have an answer, he's like, "We're not doing it." And Sean really is one of the greatest operators out there. He is a performer. And 35 millimeter was this gift to him because he had never done that before and he always wanted to. There was probably one shot in every scene that meant a lot to him. On day one, I was leaning on him for the emotional kickoff into the film. And it was the scene in the elevator, between Benny and Rob, right in the beginning of the film. I said, "Let's do another take. Sean, do whatever you want." And he just got within inches of them. It was so intimate. And I was watching the monitor and I knew what the movie was. And I was depending on Sean to show that to me emotionally.
As Josh notes, what was new shooting Good Time for Williams, surprisingly, as he also discusses in this profile on the Kodak site, was 35mm — specifically, 2-perf 35mm shot with a widescreen aspect ratio. From the Kodak article:
"I have an abiding love for film and love watching films shot on film. It's a flexible, versatile recording medium that you can use to create very nostalgic or naturalistic aesthetics. But I also like to electrify the filmed image and colors, especially strong colors, look great on film. Combined with its grain structure, film is made for a stimulating picture that is easier to create on set and more interesting to watch than a digital interpretation. Film sees what is in front of you on set; it's alive."

…With most of the action filmed at night, Williams selected KODAK VISION3 500T Color Negative Film 5219 as "it sees so much in the dark and gave us stops, especially for exterior street scenes that we could not light. On interiors, Josh would sometimes indiscriminately ask me to switch lights off. But the latitude in the 500T helps you roll with the punches. You can still pick up details in the dark areas in really low light, and this level of practicality is its greatest strength."

To inject color Williams says, "We went crazy with ARRI SkyPanels, using lots of vivid purples, blues and reds and greens, which the 500T just soaks up. I prefer to shoot my looks baked-in as much as possible in-camera, and the final on-screen look is pretty much what we shot on set."

By contrast, Williams shot the opening bank robbery and some of the prison sequences, more naturalistically, with a documentary style camera, using KODAK VISION3 250D Color Negative Film 5207.

"For the exterior daytime shots, the 250D is perfectly colorful in itself, and I love the look it delivers. But it also worked really well in combination with the cool fluorescents in the prison interiors as it is very close to the real-life scenario," Williams said. "Making Good Time was a crazy adventure. At the end of production, everyone said it had been one of the hardest, most concentrated jobs they'd ever done, and on-screen result is challenging. So it is quite a surprise to find Good Time in competition at Cannes."
Read the complete article about Williams and 35mm here at the link.