Back to selection
TORONTO PHOTOS AND NOTES, #1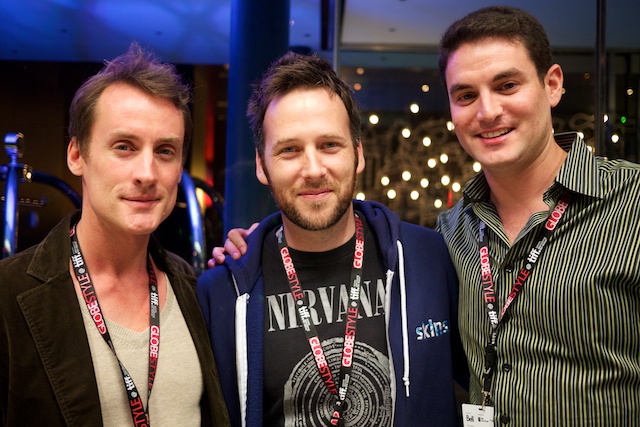 The IFP organized a screening series at TIFF this year for RBC, the Royal Bank of Canada, at the Thompson Hotel. The event turned into a four-night run of Ryan O'Nan's festival selection, The Brooklyn Brothers Beat the Best, which knocked out the crowd each night. As I moderated the Q&A's, I can attest: this film plays.
The movie was selected for the IFP's Narrative Lab just this past summer, and it happily surprised all of us by finishing so quickly and making it to Toronto. The Brooklyn Brothers is a totally winning tale of a makeshift band on a haphazard cross-country tour. It speaks to both a DIY-youth generation as well as to boomers mulling their own life choices and vicariously living out through the movie their own "what if…?" scenarios. Above are pictured, from left to right, producer Kwesi Collisson, writer/director/star O'Nan, and producer Jason Berman. At the Q&A's, I learned that the film has already picked up a soundtrack deal from Warner/Rhino Records, and that the movie's fictional band is now a real one, with records to follow.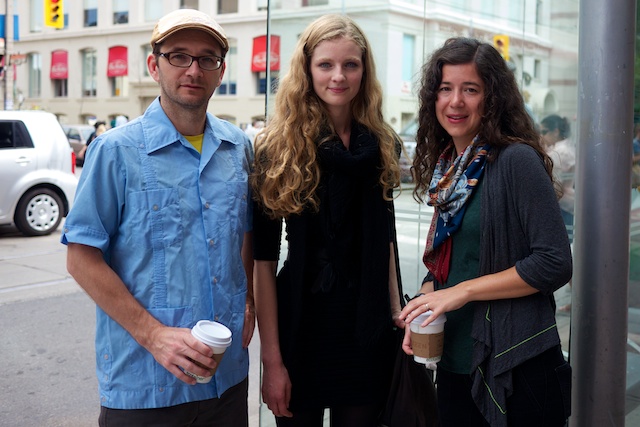 One of my favorite films in Toronto was David Redmon and Ashley Sabin's disturbing documentary, Girl Model. In following a thirteen-year-old Siberian girl traveling to Japan for modeling work, it turns into an eerie critique of a post-modern global image trade. I was haunted by the scenes of young Nadya in the middle of giant Japanese magazine stands hunting for her portrait amidst a sea of fashion magazines. Read my interview with Sabin and Redmon here. Above, they are pictured with Rachel Blais, another young model who appears in the film.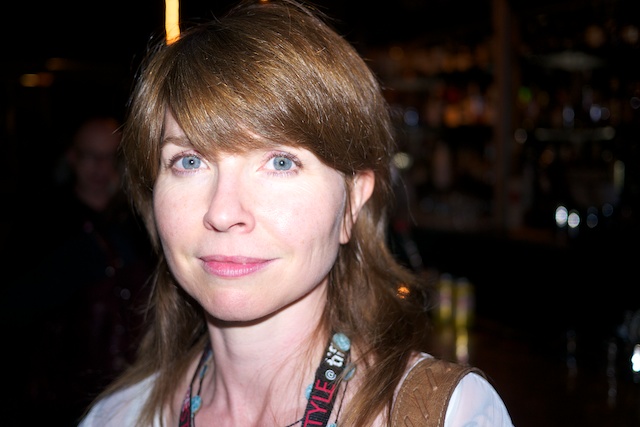 After living in various cities around the world, writer/director Alison Murray has moved to Argentina, where she is making movies… and teaching tango. Dance has featured in all of Murray's films so far, and she is also a competition-level tango dancer. At TIFF she premiered her Caprichosos, which is a documentary about the murga — what she calls "tango's bastard cousin." Here is Murray at the IFP/Cinereach party. Read our interview with her here.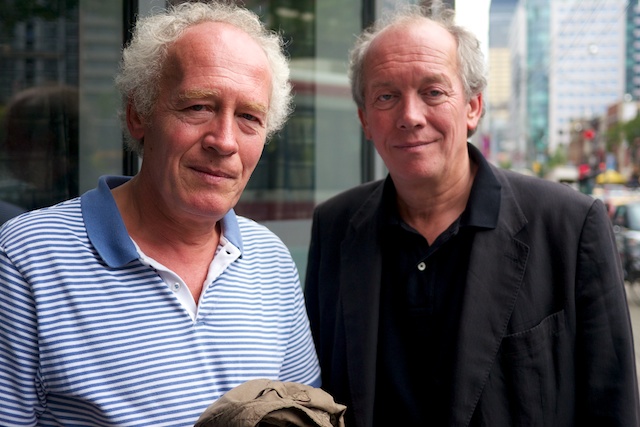 The Dardenne Brothers were in Toronto with their The Kid with a Bike. It is being released by Sundance Selects in 2012.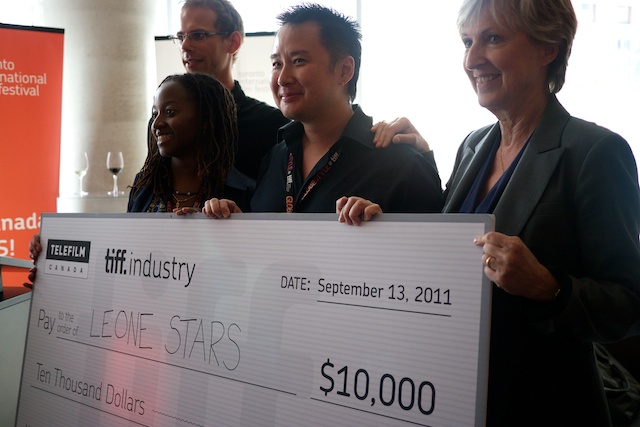 At Filmmaker, we have always prided ourselves that most of our writers and contributors are working filmmakers. This point was driven home at TIFF when our newest contributor, Allan Tong (pictured center), won the Telefilm Canada Pitch This! competition with the documentary project, Leone Stars.