Back to selection
Unusual Camera Moves With the Alexa M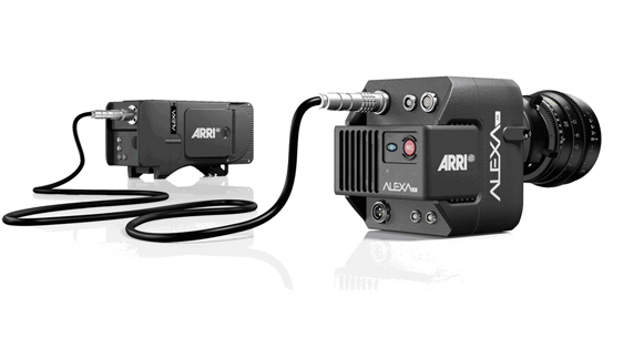 At NAB this year, ARRI revealed that, at least for the coming year, they'll be concentrating on anamorphic imaging and the dynamic range of the Alexa rather than trying to compete with high frame rates or 4K.
But they did have some interesting new additions to the product line, particularly if you want to get the camera closer to the action. The Alexa M, which will start shipping this month, is essentially an Alexa that's been cut in two. You have a 12.1 lb body connected to a 6.4 lb head by a cable up to 20 feet long. That cable can be even longer if you aren't sending power to the head from the body.
At $100,000 the Alexa M is probably outside the budget of many independent filmmakers, but ARRI has posted a great video on their website showing the Alexa M being used in a variety of different ways. And the interesting thing is, it looks a lot like shooting with a DSLR – and I mean that in a positive way. Now you can do things with the Alexa that you used to do with a DSLR.
Don't have the budget for the Alexa M? Well you can still use that DSLR in the same way that they used the Alexa M, and this video has some really interesting ideas for getting a camera closer to the action. I was particularly intrigued by the methods used in the ice hockey sequence, the skateboarding, and the attachment of the camera to the sword. And remember, you can always try doing something similar using a GoPro and Duct Tape like Ricki Bedenbaugh did in this video:
The ARRI video — ALEXA M – The Specialist is still worth checking out: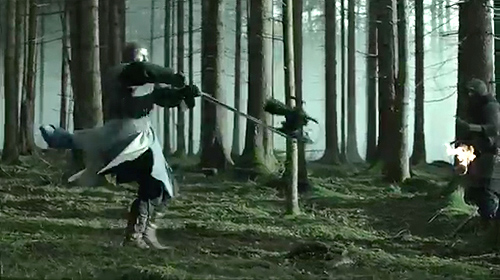 Camera attached to sword (cable runs under sword and down the leg of the soldier)
ARRI: Alexa M