Back to selection
An End to First-Sale for Movies?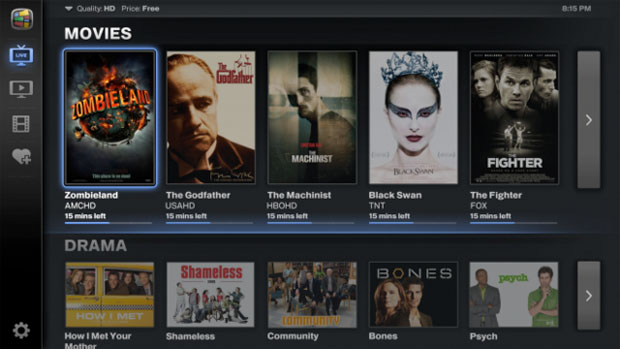 Do you still buy newspapers, books or CDs? For the latest film or a classic flick, do you collect DVDs or subscribe to a "cloud" service like Netflix Instant, Amazon Instant Video, Hulu Plus, Google Movies/You Tube Premium or iTunes?
A half-century ago, people went to theaters to watch a movie. In the wake of the Supreme Court's 1984 Sony decision, movie-viewing habits began to change. The Court permitted TV viewers to download copyrighted programming to their videocassette recorder (VCR) and record it onto a cassette tape.
The Court's decision was based on what is known as the "first-sale doctrine." It's a simple proposition. A copyrighted creative work (e.g., movie, TV show, book, piece of music) consists of two intimately linked but separate elements. One is the original creative work; the other is the product for sale. The first is covered by copyright protections; the second is subject to the vicissitudes of the marketplace.
First-sale permits the purchaser of a copy of a creative product to resell it without the copyright owner's permission. First-sale opened up the market for the purchase, rental and/or resale of a prerecorded cassette (PRC) copy of a movie, TV show and user-generated content (UGC), often do-it-yourself (DIY) porn. This transformed home entertainment. Today, first-sale enables Netflix, iTunes and Hulu Plus to each offer approximately 3,000 movies and 20,000-plus TV episodes to consumers. This model is under attack.
Digital disruption is transforming movie distribution and nowhere is this more evident than in DVD sales. Earlier this year, DEG, a market-research firm, reported that DVD sales were in decline, dropping by 5.5 percent to $8.5 billion from 2011 totals. It also noted that in 2012, digital online distribution accounted for nearly 30 percent of all domestic home-entertainment spending, up for the 19 percent in 2011. It found that online streaming revenue jumped by 45 percent and download sales increased by 35 percent.
Perhaps more telling, the NPD Group, another research firm, reported earlier this year that DVD/Blu-ray sales as a portion of the movie industry's revenues had eroded. In 2012, disc sales accounted for 61 percent of movie-industry revenue, down from the 64 percent in 2011. This trend will likely continue.
Full market integration has long been the unspoken goal of the major media companies. In 1908, during the early days of the movie business, Thomas Edison attempted to garner complete vertical and horizontal integration. The Edison Trust, aka the Motion Picture Patents Company, was a "trust" of leading production houses, including Biograph, Vitagraph, Star Film, Lubin, Selig and American Pathé, and Eastman Kodak, a film-stock company. A second effort by the studios' control over movie-theatre distribution ended with the Supreme Court's 1948 Paramount decision.
Executives at the major studios of the entertainment conglomerates saw the DVD handwriting on the wall with regard to shifting ancillary markets. With the DVD and the first-sale doctrine, they lost control of content distribution; they now seek to reassert control over streaming movies. In an effort to reassert control over "content," they (excluding Disney) formed the Digital Entertainment Content Ecosystem (DECE) "consortium" and establishing the UltraViolet "digital locker" system.
Last year, the movie and record industry trade associations, the MPAA and RIAA, respectively, failed in a stealth attempt to reassert control over content through a rewriting of copyright regulations. To the surprise of well-paid corporate lobbyists and Congressional hacks, SOPA/PIPA legislation failed due to popular mobilization led by online companies. This led the major private media conglomerates to establish the Copyright Alert System (CAS) that, once again, sought to address the problems of illegal downloading of copyrighted entertainment content.
The next front in conglomerate media's efforts to regain control over content will likely be with regard to the first-sale doctrine. Over the last couple of years, a number of federal court cases have raised the question as what "buying" means? In effect, the question facing the court involves whether, when one "buys" a digital product – like a movie, book, record or software program – does one actually own it? Is it covered by the first-sale doctrine and, thus, can one resell it? Or does one merely "license" its use for a fixed period of time?
In 2011, the Supreme Court let stand a Ninth Circuit Court of Appeals decision in Vernor v. Autodesk. The Circuit Court's decision has led to much confusion, surely setting the stage for Supreme Court reconsideration. One legal scholar argues that the decision allows streaming companies to hide behind conventional software licensing agreements. The Electronic Frontier Foundation argues that we now face a legal standoff.
Other cases over digital copyright and first-sale are in the pipeline and, in all likelihood, will eventually reach the Supreme Court. Much will be at stake in its decision.
* * *
David Rosen is a writer and business-development consultant. He is author of the indie classic Off-Hollywood: The Making & Marketing of Independent Films (Grove), originally commissioned by the Sundance Institute and the Independent Feature Project. He can be reached at drosennyc@verizon.net. For more information, check out www.DavidRosenWrites.com and www.DavidRosenConsultants.com.