Back to selection
Our Ten Most Popular Posts of August, 2013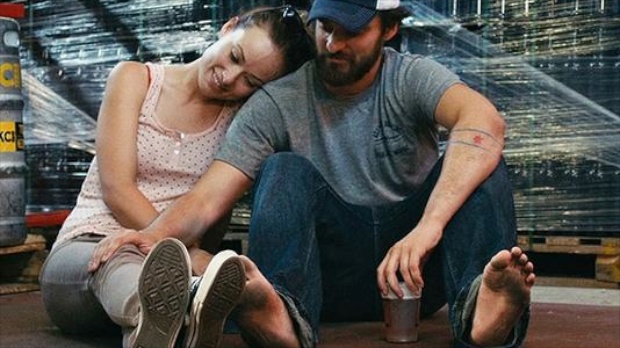 Drinking Buddies
Here, according to Google Analytics, are our ten most popular posts of August, 2013.
1. "5 Lessons on Making a 'Bigger' Movie." Drinking Buddies producer Alicia Van Couvering's advice for directors stepping up to larger budgets was our top post of the month.
2. "In the Same Way Painters Used Their Paint: D.P. Bradford Young on Ain't Them Bodies Saints and Mother of George." Anthony Kaufman's in-depth interview with Young, in which he talks about drawing inspiration from Renaissance painters and how he lit Rooney Mara, was our runner up for most-trafficked post of the month.
3. "Ten Lessons on Filmmaking from James Franco." With Franco being as prolific as he is, this piece by Ariston Anderson, in which the actor-turned-director discusses what he's learned from his various mentors, looks like it will be evergreen.
4. "25 New Faces of 2013." Our annual survey of new talent appears this month in the fourth spot.
5. "A Look at the New Blackmagic Design Cameras." Jamie Stuart went to a Blackmagic demo day in New York and filed this short report with his initial impressions on their new gear.
6. "6 Essential Websites for the No-Budget Editor," which included free audio sample resources as well as where to get After Effects elements and packages, by Katie Carman-Lehach was next on our list.
7. "David Lowery on Editing Ain't Them Bodies Saints." In our current Summer print, digital and iPad editions, filmmaker David Barker interviews David Lowery, writer/director/editor of Ain't Them Bodies Saints, about his development and production process. The interview continues here, online, with this in-depth look at post decision-making and hitting his Sundance deadline.
8. "Werner Herzog's Texting and Driving Doc, From One Second to the Next." Nick Dawson found and posted this surprising 30-minute doc from the great Werner Herzog admonishing us all not to text and drive.
9. "Stunning First Images from the RED Epic Dragon." My weekend post containing stills and video from the new RED Epic Dragon is in the ninth spot.
10. "15 Steps to Take After You Finish Your Script." Rounding out our list is my 2012 list of tips for filmmakers who have just finished their scripts and are wondering what to do next…