Back to selection
Should You Stream Your Festival Premiere on VHX?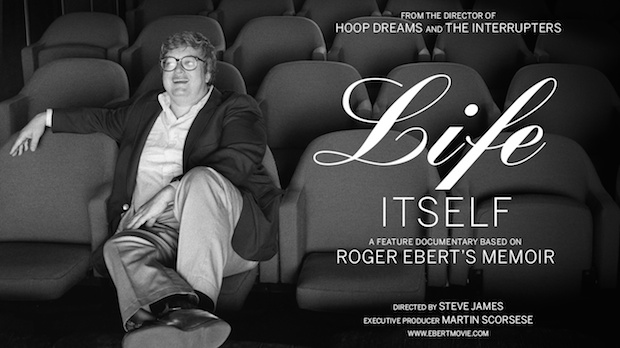 Good podcast conversation today at TFI Live with Jason Guerrasio speaking with producer Marilyn Ness (E-TEAM) and Indiegogo's John T. Trigonis about the nascent trend of live streaming features for crowdfunding backers. They discuss the live stream of Steve James' Life Itself alongside its Sundance premiere. For $25, 1,900 Indiegogo backers took James and his team up on their offer. Trigonis talks about the effort from the Indiegogo point of view, and Ness discusses why she and her team couldn't do such a release. The conversation expands to include discussion of the types of films that would and would not benefit from such a strategy, and why you still need to offer DVDs as a reward.
Life Itself used the content distribution platform VHX to stream the film to backers, and, according to the podcast, James was able to negotiate a lower rate with the company in return for the publicity value his high-profile Sundance launch would bring them. VHX has been in beta since Fall, 2012, but recently opened its doors to all filmmakers. One of its earliest film projects was Indie Game, and, for our Fall, 2013 print edition, Randy Astle spoke to the filmmakers about their experience:
One of the first independent films to distribute through these sites was Indie Game: The Movie in June 2012. The Winnipeg-based team of Lisanne Pajot and James Swirsky chose to use VHX primarily because it was the only service offering the package they wanted. "In fact," says Swirsky, "VHX wasn't even officially launched just then. They had the Aziz [Ansan comedy] special, but Indie Game: The Movie was their first film." It turned out to be a mutually beneficial relationship. "Even though VHX wasn't set to launch until later in the fall, it was too perfect a match for all of us not to work together."

Swirsky says VHX offered him and Pajot four crucial services: 1) digital downloads and streams to Kickstarter and pre-order backers; 2) producing those downloads and streams DRM-free in multiple formats (mobile, 1080p, etc.); 3) making the film available for purchase worldwide; and 4) providing the filmmakers full access to (and the rights to retain) the film's data. The second point — DRM-free files — is crucial and a necessity for worldwide sales.

VHX continued to work with Pajot and Swirsky for over a year, adding 23 additional languages, commentary tracks, coupon codes, dynamic pricing, and, this past summer, a new anthology of short films that follow up on the feature. "Overall," Swirsky summarizes, "I think we gravitate towards VHX because they're a team born of the Internet stepping into film, not the other way around . . . They have the same love for experimentation and data that we do. And when you're dealing with this new digital distribution landscape, those are two of the most powerful things you can have."
VHX now charges filmmakers 10% plus .50/transaction. At GigaOm, Liz Shannon Miller spoke with the company's CEO, Jamie Wilkinson, and he described VHX's evolution:
With the site now open to the public, it's not as possible for the VHX team to take the hands-on approach they have in the past. However, according to Wilkinson, the years of beta-testing have helped them develop the tools necessary to make VHX scalable.

"That's why we've been in public beta for so long — we've been dealing with customer support and payment structure," he said. "We've built up a body of knowledge that we can share, with lots of great examples and case studies." VHX currently has 16 employees, with two dedicated full-time to customer service and others chipping in occasionally.

"We have our sights set pretty big," Wilkinson said.
https://soundcloud.com/tribecafilminstitute/tfi-live-episode-9