Back to selection
The U.K. Crackdown on Porn – And Why It Hurts Independent Producers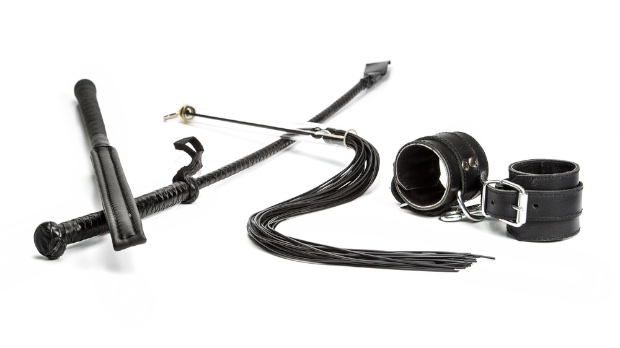 If Britain's recently enacted legislation – specifically, the Brazil-sounding Audiovisual Media Services Regulations 2014 – wasn't on your radar, you can be forgiven. As an American it wasn't on mine either. Basically, this is an amendment to the U.K.'s 2003 Communications Act, which now requires that those producing online porn in the U.K. must come under the same BBFC (British Board of Film Classification) scrutiny as those producing DVDs for the sex shop market. Innocuous enough, right?
Problem is, this new law bans British porn producers from depicting a variety of fairly ordinary BDSM practices. Among the list of over a dozen no-no's: spanking, physical or verbal abuse, role playing as non-adults, physical restraint, humiliation – no matter if any of this is shown as consensual. Also on the list is face-sitting (which the BBFC has decided is possibly "life-endangering") and female ejaculation. Yes, you read that right. Naked male performers in the U.K. can still ejaculate on a female performer's face all they want. But a fully dressed female dominatrix sitting on a male slave's face is now in violation of the BBFC.
Yet set aside the blatantly anti-fetish and misogynistic aspects of this ruling, and you'll find that the law is also anti-indie production as well. For these majority-female, BDSM porn producers being targeted are the niche market – the mom-and-pop shops to the big corporate, male-run production companies that cater to the much larger, straight guy audience for porn. So who suffers from this ruling? Not the British public, who can still download all the foreign-produced spanking and caning videos they like. Perhaps the more important question is, who benefits? If you're a Vivid Entertainment or a Hustler Media you'll now have a greater slice of the pie on the other side of the pond.