Back to selection
"I Can Make This Happen": Danny Glover on Producing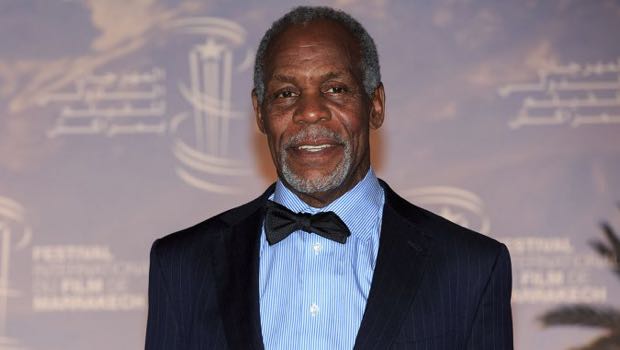 Danny Glover (Courtesy: Marrakech International Film Festival)
Danny Glover is one of America's most beloved actors, but few know about his equally impressive accomplishments as a producer. He's served as executive producer on multiple films to help see them through to completion, and with Joslyn Barnes he created his own company, Louverture Films, in order to give voice to underrepresented filmmakers. Their first project, Abderrahmane Sissako's award-winning 2006 Bamako, was followed by an incredibly rich slate of films, including Tia Lessin and Carl Deal's Trouble the Water, Eugene Jarecki's The House I Live In, and Apichatpong Weerasethakul's Palme d'Or winner Uncle Boonmee Who Can Recall His Past Lives. They recently released Concerning Violence, by Swedish filmmaker Göran Olsson, which documents Africa's liberation struggles from colonial rule. Another project, The Narrow Frame of Midnight, played at the recent Marrakech International Film Festival. The film, by artist Tala Hadid, looks at one man's journey from Morocco to war-torn Iraq in search of his lost brother. On the way he manages to rescue a kidnapped orphan and leave behind a former love. It's full of unforgettable images and beautifully directed performances from actors including Khalid Abdalla, Marie-Josee Croze, and Hindi Zahra.
We caught up with Danny Glover in Marrakech where he was helping to promote Hadid's film to discuss how he got his start producing, what film he still wants to see get made more than anything, and the director he'd love to see make it happen.
Filmmaker: How did you get become involved with The Narrow Frame of Midnight?
Glover: First of all, I saw Tala [Hadid]'s first short film and was very impressed by it. Tala had established a relationship with my co-producer, Joslyn Barnes. We have a company, Louverture Films, that has existed for ten years. One of our mandates is that we support young filmmakers. We focus — not exclusively, but particularly — on women, and that's one of the things that we've been doing.
Filmmaker: Why was this film important for you to make?
Glover: It gives us a real glimpse, a new way of interpreting what is happening in the world. We don't even notice the disruption or institutional or structural violence that's happening in people's lives. It can be the actual physical displacement of people. This is a point in time and it's important to know that this is happening.
Filmmaker: You've done a lot of projects also in the Middle East and Africa. Why do you love working in this region?
Glover: Some of the most incredible things are coming out of North Africa and the Middle East. Creatively, there's a certain urgency in the filmmaking. I remember seeing films from Iran early on and it just coincided with so many things that were happening with my work. I've always been fascinated with African films.
Filmmaker: What other films are you most proud of?
Glover: We've had the opportunity to work with Naomi Klein on a film, This Changes Everything, on climate change and global warming. We work with Palestinian filmmakers, with Elia Suleiman, a great friend of mine, on The Time That Remains. So I think a great deal of the focus is on world cinema, because that's what where we find the most exciting things.
We did a documentary film, The Black Power Mixtape 1967-1975 ,with Göran Olsson, a Swedish documentary filmmaker, because the Swedes have all this archival material of various movements in the world. I'm 68 years old, so the period of time for me was the '60s. Growing up in San Francisco, particularly in the Bay Area and living there, there were so many things happening around the Black Panther Party and other movements.
It so happens that Olsson found in a basement in Sweden all this archival material from the Black Power movement, amazing stuff. The viewpoint was from an eye that was not a prejudiced eye, was not an interpretation, but allowed the movement to speak for itself. We had so many people who came on board with that film and supported it, people like Angela Davis and former members of the Black Panther Party. It's an extraordinary film.
Then we did one, Concerning Violence that just opened, on the liberation struggles in Africa in the late '60s and the early '70s, using the same format. So it's always trying to find another way of looking at the world.
Filmmaker: You have over 30 producing credits with your name now. How did you get started and what made you want to produce?
Glover: When you're an actor, the industry determines what's going to be made. Whether I'm in it or not, they're going to make Lethal Weapon 2. And then you say, "If I had an opportunity, what are the films that I would want to do?" So I started off really early, trying to leverage the success of my films to try and do films that I want to do. There are still others out there I want to do. I've been trying to do this virtually most of my career. The moment that I got that opportunity, I did a movie with Charles Burnett called To Sleep With Anger, and we got the funding based upon me doing Lethal Weapon 2. I made an arrangement with Warner Brothers to do Lethal Weapon 3 if they would do this small homeless movie, The Saint of Fort Washington, with me and Matt Dillon. So Warner Brothers gave me the money to do that. I got money from the UK. I'm always kind of leveraging, trying to find a way to get my projects done.
Filmmaker: What kind of movies do you most want to see in the world?
Glover: The film that we always missed is a movie on the Haitian revolution and Toussaint Louverture. The company is fortuitously named after him and that was the movie that I wanted to do. We've developed a script. We thought we were going to get it done four years ago. We thought we were going to be making it right now. But also there are other kinds of things that intrigue me.
We've been fortunate that we set up a company to do something else, and then we find ourselves engaged in films from around the world. That's the exciting part about it, and this is probably the most exciting period of my career, when I know I am not belabored with all the demands that happen when you have a franchise film.
Filmmaker: Do you find producing more fulfilling than acting?
Glover: Oh, no, I still love to act. I just finished a movie in Mexico, Mr. Pig, shooting for six and a half weeks with this really wonderful filmmaker, Diego Luna. Every time I do a film like that, it reaffirms my love of acting.
Filmmaker: You're also an actor turned director, like Luna. Do you have aspirations to direct again?
Glover: I do in some ways. There are a couple of projects that we've been working on that I really feel passionate about that I might direct. I don't like the idea of directing and acting. It's too much.
Filmmaker: And the Louverture film, would you direct or act in it?
Glover: We started out with me directing, but the film for me is an important film. So if I'm not able to direct it, I would like to find somebody else who is able to direct it. There are several directors that I have in mind who'd be interested in the possibility. I think Steve McQueen's 12 Years a Slave just opened up the possibility of another space for filmmaking.