Back to selection
Bringing a Short to Sundance: A Diary from the Director of The 414s: The Original Teenage Hackers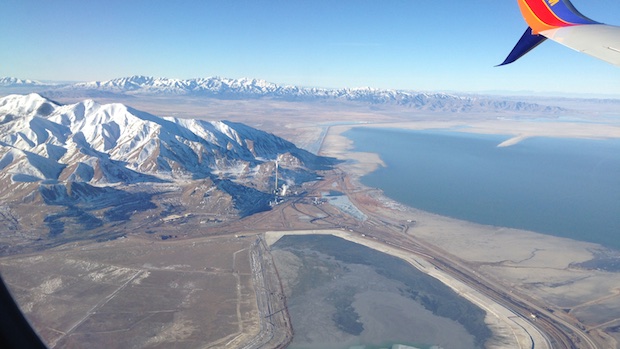 My name is Michael T. Vollmann; I am the director of the Sundance short The 414s: The Original Teenage Hackers and this is my first trip to Sundance — I have absolutely no idea what to expect! I hear there are mountains involved, mega enormous celebrity sightings and maybe even a grab bag. My filmmaking partner Chris James Thompson (producer on The 414s) has been to Sundance once before, working on a film called The Pool — a 2007 Sundance award winner directed by Chris Smith and edited by Barry Poltermann. Chris and Barry have been important mentors for us, so following in their footsteps with a film at Sundance is exciting. We're flying out of Milwaukee this morning, en route to Park City for our premiere; our 12-minute doc is playing before the feature doc Chuck Norris Vs. Communism, which we're very stoked to see.
My hometown fest, The Milwaukee Film Festival, has been exploding in recent years (2014 attendance of 60,000+), but beyond that the only other large festival that I've been a part of up to this point in my career is SXSW-2012, when I worked as d.p. on The Jeffery Dahmer Files, our last feature. After SXSW Chris and I were energized by the exposure, determined to get multiple projects off and running as soon as possible. We brainstormed new ideas constantly, sending news clippings back and forth, sharing ideas over too many drinks, and just dreaming in general.
Chris began researching and shooting preliminary interviews for a film about a JAG attorney at Guantanamo Bay, but I was still looking for a fresh idea. One night, up late while painting my daughters nursery (who was still kicking in her mother's womb), I was listening to the podcast On The Media and I heard a story about computer hacking. They explained that one of the first publicized cases of computer hacking happened in 1983 and involved a group of teenager from Milwaukee who called themselves The 414s. Computer hackers? 1983? Milwaukee?! I had found my film.
We began shooting the film as a documentary, and the interviews were great, but after a year we were running out of money. We were leery about putting another entire feature entirely on credit cards, and were running into brick walls when it came to financing or grants. The 414s film came to a bit of a standstill, as we took six months to shoot a 30-for-30 short for ESPN called MECCA: The Floor That Made Milwaukee Famous.
For months we discussed trying to expand The 414s into a lengthier topical hacking doc to increase the funding possibilities, but with new films like The Internet's Own Boy and others premiering around us we were hesitant. Other filmmakers around us were pushing us to submit The 414s to Sundance as a short, which at the time seemed ridiculous because Sundance acceptance was a pipe-dream. A few months later we got a call out of the blue — Mike Plante from Sundance inviting us to premiere our short. A pipe-dream come true.
And here we are. Smashed on an airplane between crying babies and Mormons, high above Omaha on our way to Park City. Not sure what to expect, but I'm sure we'll learn a lot!