Back to selection
Cinematographer Ben Lichty on Shooting the Greenpeace Doc, How to Change the World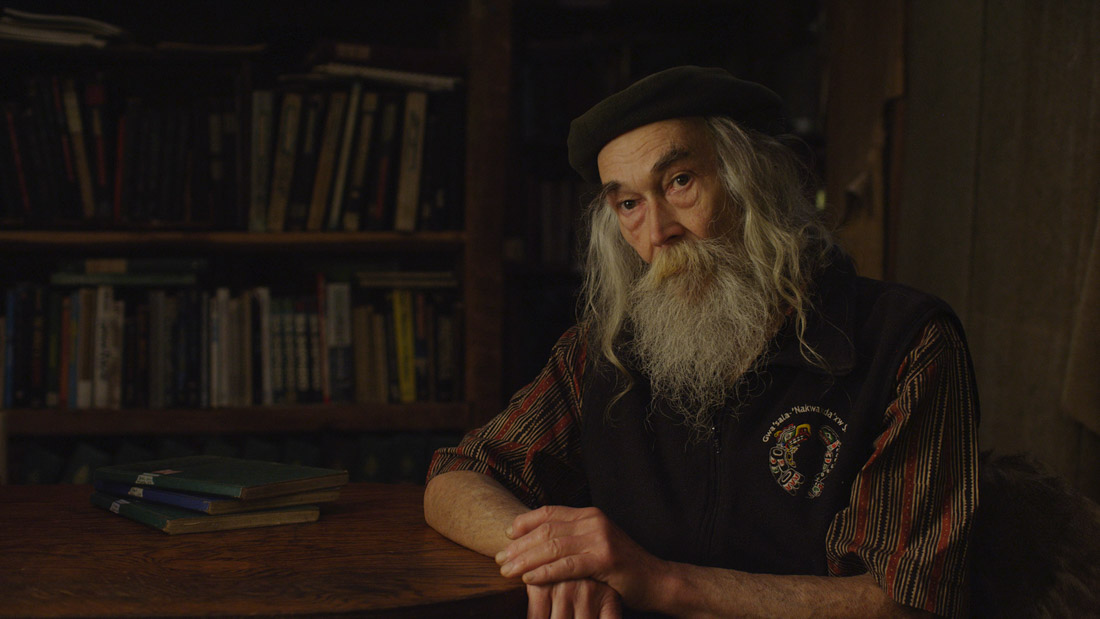 How to Change the World
A "hippie heist movie-turned-high sea adventure" is how Sundance describes Jerry Rothwell's Sundance award-winning documentary How to Change the World, about the early days of the Greenpeace movement. Below, cinematographer Ben Lichty describes mixing interview with archival footage, creating "visual variety" and shooting with the RED Epic.
Filmmaker: How and why did you wind up being the cinematographer of your film? What were the factors and attributes that led to your being hired for this job?
Lichty: When I first heard about How to Change the World and the story the film would explore, I really wanted to be a part of making it. The film was a co-production between Insight Productions (Canada) and Met Films (U.K.), to be shot primarily in Canada with a Canadian cinematographer. I had a working relationship with Insight Productions and was put forth as a director of photography candidate for the U.K. director's consideration. Although my resume is weighted toward dramatic film production and I had less documentary experience than some other candidates, I hoped my strengths in studio and dramatic lighting would be found useful to the film. When the call came in I was more than eager to take the job!
Filmmaker: What were your artistic goals on this film, and how did you realize them? How did you want your cinematography to enhance the film's storytelling and treatment of its characters?
Lichty: One primary artistic goal for the film was assigned by director Jerry Rothwell — we needed to create a seamless look to the interviews while also providing enough variety of interview settings so as not to become repetitive. The key to this challenge was found in the set design of production designer Andrew Kinsella, who created a series of studio flats that could be reused and reassembled to create different looking backgrounds with similar visual elements for all the studio interviews. I was able to further enhance the visual consistency with a deliberate style of camera work and lighting that was consistent through all the interviews.
As well as using lighting techniques to tie together the interview settings, I purposefully used styled lighting to complement the pseudo-realistic backgrounds in further hopes it would help expose the themes of the story we were telling. The Greenpeace founders we interviewed talked of building their stories to maximize their impact through the use of "mind bombs," and we used some techniques in the film to reveal how, likewise, we were also constructing a narrative. As we were shooting the interviews Jerry and I tested ways to explore and acknowledge the construct through which we were telling our story. We shot additional camera angles that were used in the film to reveal the camera, director and crew as well as shots that clearly showed the contributors within a set, surrounded by film equipment. Greenpeace's Save the Whales was a defining campaign anchored by a very deliberate image captured for the purpose of changing the world's view of whaling, and of course similar techniques of capturing, building and presenting narrative are just central to us as filmmakers.
Filmmaker: What were the biggest challenges posed by production to those goals?
Lichty: The biggest challenge to the goal of creating a seamless interview look presented itself at the beginning of production when it was necessitated that we shoot two interviews on location rather than in studio. These location interviews needed to fit within our studio interview look, but we needed to shoot them before we even saw the completed studio flats that we would later use to create our settings for the majority of the interviews. Furthering our challenges was the fact that the location we needed to shoot was a small, off-the-grid island with limited power supply that would take multiple flights, drives, boat rides and hikes just to reach. We would not have a studio, or set pieces, or power, or full control of the sun even. It was a challenge I embraced with the help of every member of our small team, and in the end those first interviews helped shape the look of the others to follow in the studio.
Filmmaker: What camera did you shoot on? Why did you choose the camera that you did? What lenses did you use?
Lichty: We used a RED Epic as our primary camera on How to Change the World. It provided us the ability to shoot single camera 5K footage for studio interviews which could then be reframed for multiple sizes if desired. For the 5K studio footage we used Cooke S4 prime lenses. I also really wanted to use some older 16mm lenses that would help bridge the visuals from our modern digital capture with that of the archival film footage that plays a central role in the visual landscape of the film. The Epic allowed me to shoot a 2K windowed sensor with 16mm lenses that helped achieve similar depth-of-field qualities and more similar lens flavors as the extensive amounts of archival 16mm film that would be intercut. My camera package was supplied by SIM Digital and they helped me find a great Super 16mm Cooke 10.5-52mm that we used for our coverage of the contributors in their modern settings, as well as a set of Super 16mm Zeiss primes that we used for some studio work.
Filmmaker: Describe your approach to lighting.
Lichty: My primary goal in lighting the interviews was to create an environment that was consistent throughout the film, but that also provided visual variety within the look. The look was not intended to be naturalistic but to support the pseudo-realism of the constructed space and also, upon closer consideration, to expose it slightly as a constructed backdrop. The technique is probably most visible in the windows and doors of the sets in which I often used small pin-points of light behind dappled diffusion panels for various glowing looks that wouldn't look quite that way in a natural environment. I also keyed each contributor consistently with a side-light while keeping their darker side toward camera and then filled using a large source for a generous eye-light. I used what I'd like to think is an unobtrusive amount of contrast that helps emphasize emotion but tries not to dictate excessive moodiness. For the observational moments with contributors in their modern settings I used a fully naturalistic lighting approach, most often relying on existing sources, in order to echo the lighting in the archival footage.
Filmmaker: What was the most difficult scene to realize and why? And how did you do it?
Lichty: Our second interview was taking place on Hanson Island, a small remote island off the north coast of Vancouver Island. We were going to visit Walrus, a contributor who lived a 45-minute hike from our base. He lived in a house he had constructed from logs and translucent corrugated plastic sheeting, resembling a greenhouse of sorts with light coming from all directions. Given my preference for a certain level of contrast in the interview look I was developing, this was going to be a challenge — not to mention dealing with the changing sun and dappled light coming through the trees. It took a few trips for our crew of five (director, producer, camera assistant, sound recordist and myself), but everyone pitched in to carry every bit of black fabric and duvetyn we had with us, along with the rest of the gear. We draped the small house in black, but unfortunately we didn't quite have enough. So throughout the interview we were constantly adjusting the positioning to block some direct sun that would pop through, or open a section when the clouds rolled in. By the time we'd made the return trip later that day we were all exhausted, but when another producer saw a still from the interview and commented that it looked like a Rembrandt, well, that kinda made it all seem worth it.
Filmmaker: Finally, describe the finishing of the film. How much of your look was "baked in" versus realized in the DI?
Lichty: One of the features I like most about shooting with an Epic is that you get the best of being able to easily create an in-camera look while still holding on to the untouched RAW footage. In our case the post-workflow included making lower resolution editing files with the look from the camera metadata baked in, but we could still go back to the RAW for the online grade in order to make use of the huge amount of visual data and resolution. I developed some basic looks that I could manipulate in camera, and we used them throughout the shoot to view the footage as we worked. Another tool that I often like to implement is to create reference stills — these are basically key frames that I select and grade to what I believe the final film should look like. Unfortunately, due to the nature of the co-production and budget on How to Change the World, I wasn't able to attended the DI that was completed in the UK. And in cases like this I have to trust the director and colorist along with visual aids I've created throughout production.