Back to selection
Filmmakers, Learn How the FAA Plans to Regulate Drone Filmmaking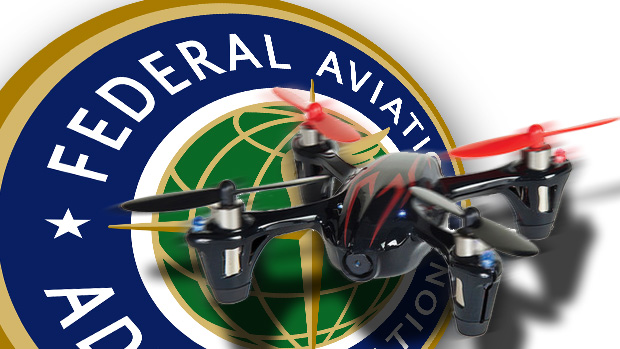 For over a year the FAA has been fighting a rearguard action against the proliferation of drones. The agency has had regulations in place stating that unmanned aircraft systems (UAS) — also called unmanned aerial vehicles (UAV), or drones — can't be used for commercial purposes, and they have mostly pursued a policy of "educational chats" for people who have caught their attention (typically videos on YouTube that get picked up by the media).
Their bark hasn't been without some bite, too. In one case they fined a pilot $10,000 for flying a drone through the University of Virginia. Interestingly, the "drone" wasn't one of the small quadcopters we've grown used to being called drones, but was actually a remote-control powered glider. The pilot won an appeal last year against the fine, but the FAA then appealed the case to the NTSB, which ruled in November of last year that the FAA's regulations do apply to unmanned aerial vehicles.
While the FAA's actions caused a lot of consternation amongst industries interested in using drones (news, real estate, mining, film) the agency promised to review their rules, and it began a test site program at the beginning of last year.
Now the FAA has proposed new regulations for UAS use that, if adopted, will apply to vehicles under 55 pounds. Most importantly,
the rule would limit flights to daylight and visual-line-of-sight operations. It also addresses height restrictions, operator certification, optional use of a visual observer, aircraft registration and marking, and operational limits.
The FAA is also considering a "micro" UAS category for vehicles under 4.4 pounds.
There will be a 60-day public comment period once the rule is published in the Federal Register, and the FAA also intends to hold public meetings to discuss their plans for their test sites. The rules may not be finalized until 2017.
These rules are less onerous than had originally been thought; it was rumored that an operator would have to hold a pilot's license. However, not everyone will be happy; the line-of-sight requirement will preclude Amazon's planned drone delivery service.
Under the new rules, a UAS operator who wants to use their drone for commercial uses such as filmmaking must be at least 17 years old, pass an aeronautical knowledge test, and obtain an FAA UAS operator certificate. The knowledge test would need to be retaken every two years. Altitude is limited to 500 feet and a maximum speed of 100 mph, and the UAS may not be flown over people unless they are directly involved with the flight.
Interestingly, the FAA specifically said that the proposed rule would not apply to model aircraft, as model aircraft will continue to be operated only as a hobby or for recreational purposes (raising the question, when does a model aircraft become a UAS? Maybe when you're doing it for money?).
Most importantly, the FAA says that the current unmanned aircraft rules remain in place until the FAA implements the final new rule. This means that, to be in compliance, you still can't fly your drone for any commercial purpose unless you have received an exemption from the FAA.
DOT and FAA Propose New Rules for Small Unmanned Aircraft Systems