Back to selection
Beyond London: Alastair Roberts of the Royal Opera House on Live Cinema Broadcasts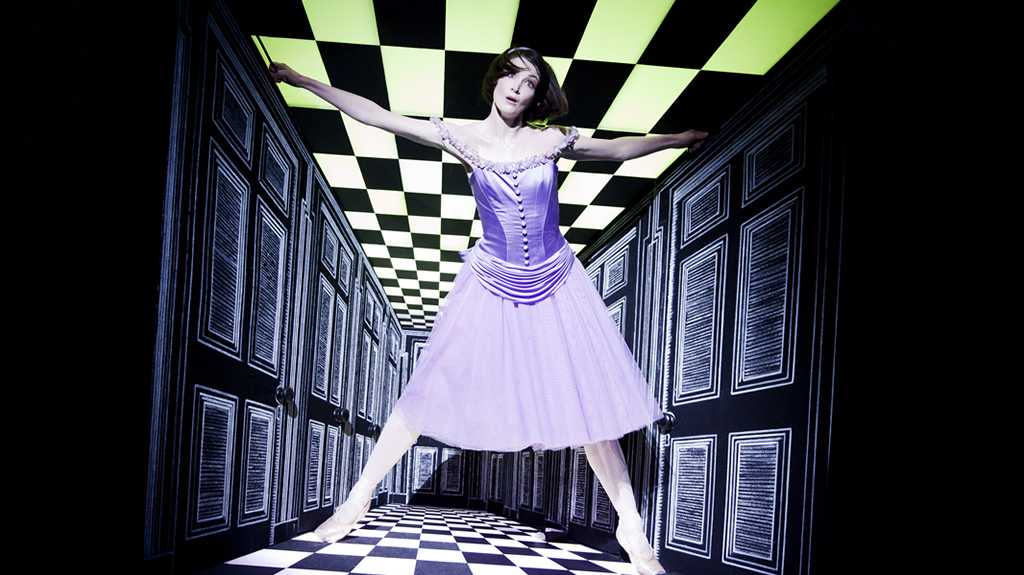 Alice's Adventures in Wonderland
One useful maxim in the ever-changing world of theatrical distribution is that transforming your cinematic screenings into a one-time events will help drive people to your film. Likewise, theaters are searching for ways to make their products stand out in a world flooded with easily available content. Among the many solutions to these dual problems is the live broadcast of events to theaters — plays, concerts, and any other type of live performances.
Stage productions are obviously among the top purveyors of these broadcasts: the Metropolitan Opera in New York and the National Theatre in London both regularly show their productions in cinemas, and National Theatre Live, the latter theater's cinema distribution arm, also distributed last fall's Broadway revival of Of Mice and Men with James Franco.
Broadcasting to a big screen, of course, won't be the right fit for every project, and many creators with smaller productions may opt to broadcast to computers and mobile devices through services like LiveStream or Google Hangouts. And the costs sometimes outweigh the revenue live cinema can bring in: the L.A. Philharmonic's recent broadcasting initiative only lasted one year.
But for others cinematic screenings may be the perfect fit for a transmedia piece or multimedia performance. Ticket prices tend to average around $20 — more than a traditional (2D) film screening but less than a concert or play ticket. To learn more about the nuts and bolts of live cinema broadcasts from the content originator's point of view I talked with Alastair Roberts, the Managing Director of Enterprises at the Royal Opera House in London and one of the chief architects of the ROH's Live Cinema Season, which broadcasts productions by both the Royal Opera and the Royal Ballet to just over 1,800 screens around the world (see their upcoming performances here).
Filmmaker: The ROH isn't alone in broadcasting live theatrical events, but you're one of the most prolific. What were the principal motivations behind getting into the cinematic field in the first place and now doing so many broadcasts each season?
Roberts: The Royal Opera House Live Cinema Season is all about bringing the excitement of live world-class opera and ballet from the iconic Covent Garden stage to cinemas across the world. It enables us to engage with new audiences and overcomes the barriers of geography or cost.
Filmmaker: Obviously the range of productions that are broadcast is quite large, from classical opera to Christopher Wheeldon. What kind of audience are you hoping to attract to cinemas, and, without the benefit of personal ticket sale information, do you have any way of knowing if people are coming back repeatedly, or even which markets are most successful for you?
Roberts: The range of productions shown in the cinema is very broad, reflecting the work of the Royal Opera House as a whole. As the only opera house to be in a position to offer both opera and ballet we try to offer a mixture between the two art forms, as well as [between] new productions and the much loved classics. We hope that this broad programming offers something for everyone — it allows us to reach out to new audiences as well as our long-standing loyal supporters; engage ballet lovers with opera (and vice versa) and most importantly, it gives people living outside of London a much easier way to see our work closer to where they live. We undertake regular research with our cinema audiences, so we are building up a picture of who they are, and our close relationships with cinema exhibitors also provide insights and feedback. Social media such as Facebook and Twitter is also a very immediate way of hearing people's reactions to our work and they quite often suggest what they might like to see. All of this combines to be invaluable information for us. Our encore screenings – repeats on a Sunday afternoon – are also beginning to prove popular and are really good for families with children or older people who may be reluctant to be out late during the week.
Filmmaker: I imagine time zone issues cause nearly all screenings to have some delay, and then you've also had screenings of individual productions over the course of a few weeks. Are those subsequent broadcasts all of the same performance? Have you found there to be any difference in audience response between events that are actually live and those "as-live" events that are delayed?
Roberts: In Europe our cinema screenings are live and simply start an hour later at 8.15pm. However, further afield we do have to broadcast "as-live" with a delayed screening of exactly the same content. Audiences in these far-reaching territories (such as America, Australia and Japan) respond just as positively and it is immensely gratifying seeing feedback, and demand for more, from around the world. As such, we are now in a position to be able to show in America Christopher Wheeldon's sold-out production of The Winter's Tale, a new commission for The Royal Ballet, which was shown in the UK and across Europe in spring 2014. It began showing in cinemas in America from Tuesday 17 February.
Filmmaker: Alice's Adventures in Wonderland, which screened in December and January [and is seen above], was handled through Fathom Events. Can you talk about your relationship with them and what a broadcast to cinemas actually entails, both in terms of technology and distribution fees and costs?
Roberts: The expansion of ROH Live Cinema internationally has been a collaboration with our cinema distribution partners Arts Alliance Media. Working together we have closely identified exhibitors in target territories who not only show alternative content to their engaged audiences but also stream into satellite enabled cinemas.
The process of creating a production for the cinema screen begins on the first day of rehearsals. The cinema director is an integral part of the production team, learning each direction and key moment so that they are captured for the cinema. They then work closely with the wider broadcast team, who operate around eight cameras in the auditorium from the in-house production suite, to ensure that this vision is seen through to cinemas around the world.
Filmmaker: The ROH recently released a "digital programme" second screen app, something like a Playbill to accompany screenings of individual productions. Can you tell me about that and whether you have anything else in mind for second screens or handheld devices?
Roberts: Our digital programmes and digital guides are designed very much with cinema and live-streaming audiences in mind; each one is tailored to the production the audience will see. They contain text articles, audio extracts, short films and photographs that help put the live performance into context. The guides and programmes are dynamic too; we update them with additional content as a production moves from booking to rehearsal, through its first night and on to the night of the live relay, with audience reaction from social media and much more. Like our website, the digital programmes are fully "responsive" – they work equally well on a mobile phone, tablet or desktop computer, so they are an ideal companion for a trip to the cinema, a live streaming or even as a second screen when watching a DVD at home. We've created a really interesting platform now and hope to develop even more content and useful functions onto that platform in the near future to help our audiences engage more closely with us wherever they are in the world; multiple language versions would be an example of the sorts of things we are looking at right now.
Filmmaker: Lastly, do you know what your most popular broadcast thus far was? Anything you'd love to see done in the future?
Roberts: Thus far this season the most popular broadcast was Alice's Adventures in Wonderland. In the UK alone over 70,000 people came to watch the ballet in cinemas and we hope to replicate this success internationally. To date the most successful global screening was The Royal Ballet's Nutcracker in the 2013/4 season, with over 129,000 watching the performance. We doubled our audience last year to more than 700,000 and are projecting reaching more than one million this Season across the 11 titles.
There's a whole host of exciting productions planned already for next Season from both the Royal Opera and the Royal Ballet. Over the longer term our focus will remain on the work we produce on the main stage here in Covent Garden, but we are also excited about the potential of emerging technologies like ultra high-definition pictures via 4K and next-generation sound technologies like Dolby Atmos which, as they become viable for live relays, could add even more intensity to the experience of watching opera and ballet live in cinema.