Back to selection
Aputure DEC Adapter Turns Still Lenses into Smooth Remote Follow Focus System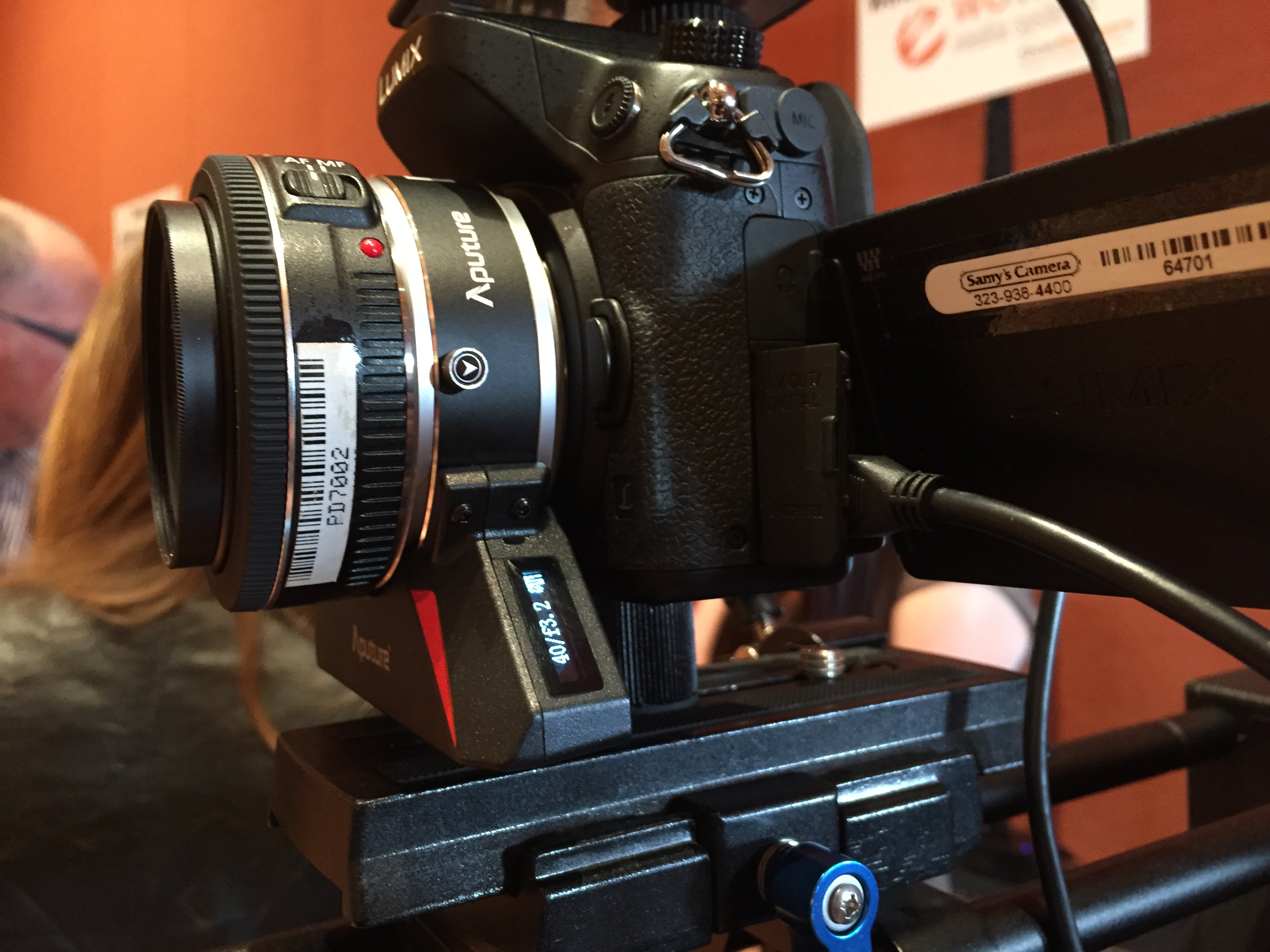 It's that time of year again for a slew of new cameras and gear to be revealed at NAB. I'm out at the show for my second year in a row, writing about new gear throughout the week on the site. I've got an interest in gear I'd use myself, for single shooter setups and low budget productions. But if there's something you'd like to see covered, just reach out to me on Twitter or comment here.
One new device I saw that really solves a lot of problems for the one-man band shooter is the DEC Adapter from Aputure. It's essentially an adapter for Canon lenses to Sony E-mount or Micro 4/3 cameras that gives you control over the lens' aperture and focus through a wireless grip. This is an amazing solution for single shooter handheld rigs because now you can finely control focus and recording without moving your hand from the rig, keeping the shot constantly smooth and stable. You could also use this with an AC pulling focus.
The controller has a LED display showing the f-stop readout and focus. A scroll wheel by your index finger adjusts the iris. Your thumb controls recording start/stop and sits on a toggle switch to adjust focus, with the speed being controlled by the amount the switch is moved.
There's also A and B buttons to set focus marks, so focus won't go past a certain point if you're trying to get a focus rack shot. Controller runs off a rechargeable battery.
The kit is priced extremely low, coming in at $389. There's also a speedbooster version at around $600. It's expected to ship by the end of May. For more info visit Aputure.
Joey Daoud is a documentary filmmaker covering new gear from NAB. His latest project, Strike: The Greatest Bowling Story Ever Told just kicked off the Made with Kickstarter series on The New York Times. You can follow him on Twitter at @C47 and Instagram @C47Joe.