Back to selection
2016 Karen Schmeer Film Editing Fellowship Awarded to Eileen Meyer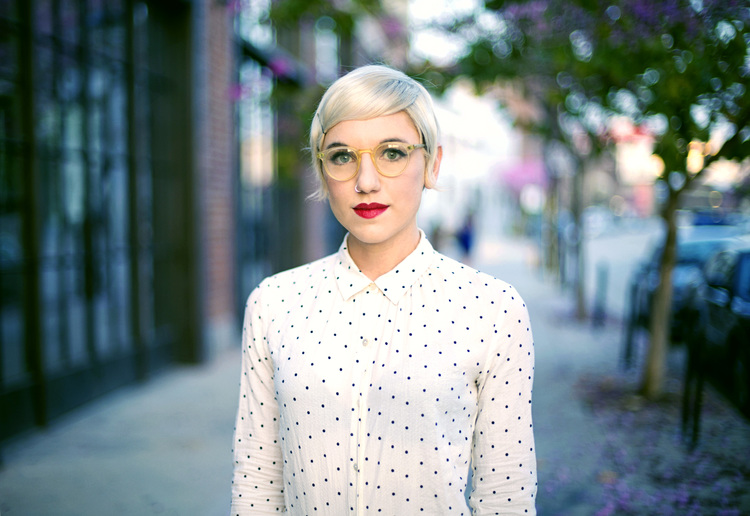 Eileen Meyer
The 2016 Karen Schmeer Film Editing Fellowship has been awarded to film editor Eileen Meyer, best known for her work on the award-winning documentary Best of Enemies.
In announcing the news, the awards committee said, "Eileen impressed us with her confident spirit, strong work ethic, and the ways in which she has been pushing herself to new professional heights. We also loved her playful and insightful editorial style in her work as an editor of Best of Enemies."
Meyer will receive the fellowship on Tuesday, March 15, 2016 at the SXSW Film Festival Awards Ceremony in Austin, Texas.
In addition to a cash award of $1,000, the Fellowship provides an emerging documentary film editor with mentorship and support. The fellowship was created in 2010 to honor Karen Schmeer, the documentary film editor, who died in in 2009 after she was struck by a car fleeing a robbery.
As part of the Fellowship, Meyer will be mentored by Greg Finton, ACE (He Named Me Malala, Waiting for Superman); Pedro Kos (The Square, Waste Land); and Kim Roberts, ACE (The Hunting Ground, Food, Inc.)
"Eileen is a talented rising editor whose interest in subject matter ranges from social justice issues to music docs," said Garret Savage, Schmeer Fellowship Board President. "She's a team player who loves collaborating with her co-editors and directors. We look forward to expanding her community and connecting her to inspiring mentors as she forges her career path and furthers her editing style."
Meyer is currently editing State and Union (working title, directed by Lara Embry and Carolyn Sherer), a feature documentary that follows three lesbian families in Alabama whose stories exemplify the challenges that still remain in the fight for full LGBTQ equality.
"Karen's work has been inspiring to me in numerous and surprising ways, and it is humbling to join such an incredible group of past fellows," said Meyer in a statement. "I just want to say thank you to Karen's amazing group of friends who have created this opportunity in the face of such a tragedy. It is a true testament to her spirit and the effect she had on the people who knew her and the world, that her legacy will be carried on by generations of editors to come. I am looking forward to learning, sharing and collaborating — and to an amazing year ahead!"
Yesterday, PBS' POV Documentary Blog featured an interview with Meyer about her process and her goals for the fellowship.