Back to selection
Twelve Programs and Events To Anticipate at IFP Film Week and Screen Forward Conference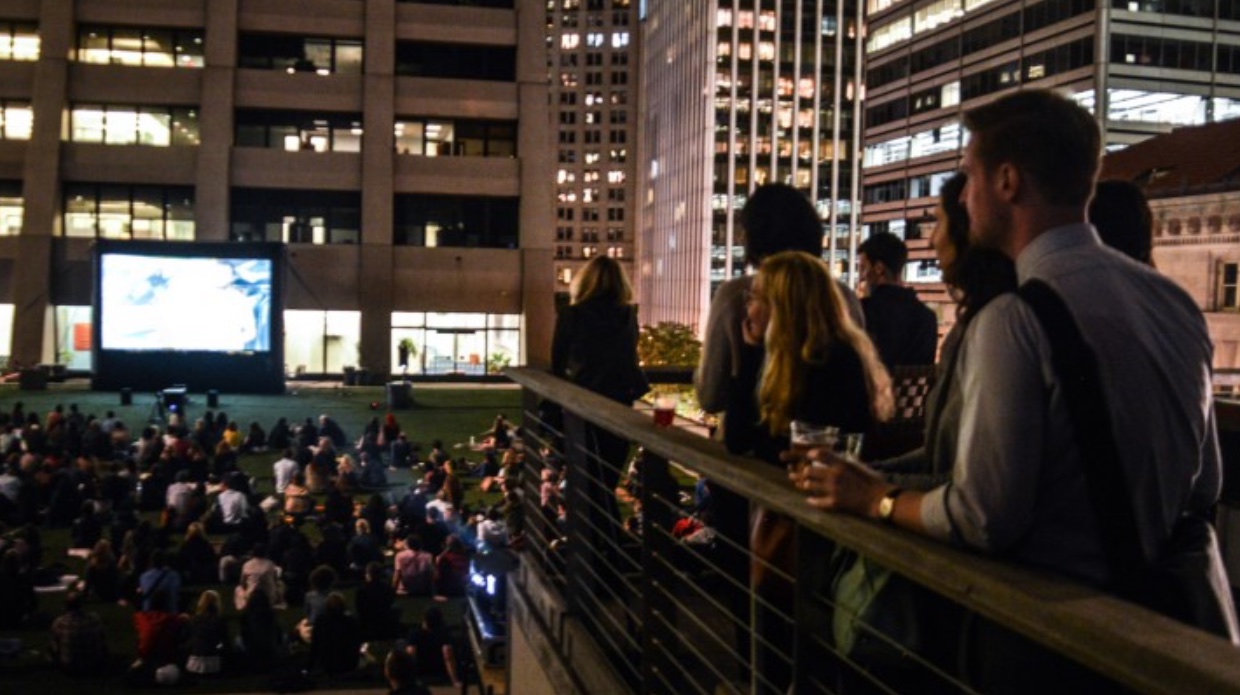 In writing last year about IFP's Film Week and Screen Forward Conference, I dubbed it the long-running event's "most refined articulation yet," a streamlined affair that, with "deceptive modesty," did all the things IFP Film Week has historically done to support filmmakers and their projects with programming specific to today's multi-platform world. Realizing that I sound like Apple designer Jony Ive in the sentence above, I guess I should then liken last year's edition of IFP Film Week to the "most singular, most evolved" (per Ive) new iPhone 7, an event where the chassis remained the same but new tech and new ideas bubbled underneath. This year's IFP Film Week is the full-on redesign that next year's iPhone will be, a change marked by a dramatic new look — the tony environs of Manhattan's Upper West Side are being replaced by the vibrant, industrial meets on-the-verge DUMBO neighborhood of Brooklyn — and an expansive launch into all those new content areas. That means programs like an open-to-the-public VR garden, rooftop projections around the neighborhood, and outdoor screenings. It also means a nice assortment of new faces at the Screen Forward Conference — VR creators like Gabo Arora, companies like Refinery 29, and even performers and creators of comedy and live events, like stand-up comedian Phoebe Robinson and a panel about the creation of the hit musical Hamilton.
Earlier today I posted a conversation with the IFP Senior Staff that discusses both the macro of the changes as well as a few of the IFP programmers' personal picks. Now, from me, after a scan of the schedule and a few water-cooler conversations, here are a few of the Screen Forward Conference events and other programs I'm looking forward to at IFP Film Week. And check back throughout the week for more coverage of IFP Film Week, guest blogs from participating filmmakers in the Project Forum, photos on our Instagram and more. Full week and single day passes are still available.
The VR Garden. My beef with VR at film festivals is always the long lines for what amounts to a short experience. So, I'm happy to see IFP include what seems to be a manageable way to see what all the VR fuss is about with the VR Garden, which is open throughout Film Week and allows for early signup. And the work, by Gabo Arora, Chris Milk, Felix and Paul, and others, is pretty great too.
Creative Tag Teams and Christine: I'll be sitting down with writer/director Antonio Campos and actress Rebecca Hall tomorrow afternoon to discuss their quite excellent feature Christine, about the suicide of '70s broadcaster Christine Chubbuck. Hall gives a fantastic, precisely modulated performance, and Campos impressively expands his filmmaking palette. Learn how all that came about.
A Conversation with Rose McGowan: The actress and director (her short film, Dawn, is a riveting and disturbing piece of work) is never short of a provocative and insightful comment these days about the film industry's enduring sexism. Here, she talks with SeriesFest CEO Randi Kleiner about initiatives supporting women directors.
Cinema in the Age of VR: This looks like a good panel mixing filmmakers with technologists. Directors Ben Dickinson (whose Creative Control is an exciting deep think into our mediated future) and Lily Baldwin meet up with folks from Baobab Studios and Oculus to discuss the convergences of these two areas.
Krush Groove: Free and open to the public is this Saturday night outdoor screening hosted by IFP, Alamo Drafthouse and Rooftop Films of Michael Schultz's 1985 hip-hop classic. It takes place at the Archway in DUMBO, where portions of the film were filmed.
The Horror from Within: The Witch: Who would have thought that a rigorously researched, 17th century set, low-budget horror film with Old English dialogue would be one of the biggest independent hits of the year? Indeed, The Witch is a film that has boosted both its distributor, A24, and its producers, Parts and Labor. Indiewire's Eric Kohn moderates a dialogue with director Robert Eggers and the producing team, who will tell you how it all came together.
A Conversation with Amy Emmerich and Jacqueline Novak (Refinery 29). Here are two of those aforementioned new faces. Jacqueline Novak is an up-and-coming comedian who wrote the humorous memoir, How to Weep in Public: Feeble Offerings on Depression from One Who Knows. Amy Emmerich is CCO of Refinery 29, "the leading digital lifestyle media company for women." What does that mean? Well, all I know is that suddenly Refinery 29 is everywhere, making truly out-there short films by Chloe Sevigny, web series like Jesse Kahnweiler's "The Skinny" and more. Learn about the new digital landscape for female creators in this comedy-centric conversation.
Creative Tag Teams: Charlotte Cook and Laura Poitras: Field of Vision co-creators Charlotte Cook and Laura Poitras (the Oscar-winning director of Citizenfour) moderated by critic Eric Hynes. Need I say more?
The New Festival Experience (and How to Adapt for the Future): Do you have to know someone? Should you pay an entry fee? What about screening fees? And what will film festivals look like in five years? A honest team of straight-shooting festival vets tells you what you need to know about submitting to and attending film festivals.
Telling Stories Through AR: The Art of Dying Young: To continue the iPhone metaphor, "AR is incredibly interesting," says Apple's Tim Cook. Indeed, look for the dual lenses on the current iPhone 7+ to grow into an intriguing AR capture system. Until then, learn about the elegant AR memorial project, The Art of Dying Young, by 25 New Face Shawn Peters and producer Barry Cole at this talk.
The Power of 16: I'm writing this from the Toronto Film Festival, where the slightly grainy and totally beautiful first images of Natalie Portman in extreme close-up blew me away in Pablo Larain's Jackie. Jackie was shot on Super 16mm, and, like the films discussed in this panel, used that format to stand out in a world of smoothed-out ALEXA slickness. Metrograph's Jake Perlin moderates a panel with directors Ira Sachs, Eliza Hittman, Naiti Gamez and producer Lucas Joaquin on this still-relevant format.
BRIC FLIX: Filmmaking, What Does It Mean Now?: A collaboration with Brooklyn-based screening series BRIC FLIX, this conversation with notable creators who have moved into the web and series field promises to be a thoughtful dive into the options open for filmmakers today.