Back to selection
The Eyeslicer: An Indie Filmmaker Variety Series (By Invitation Only)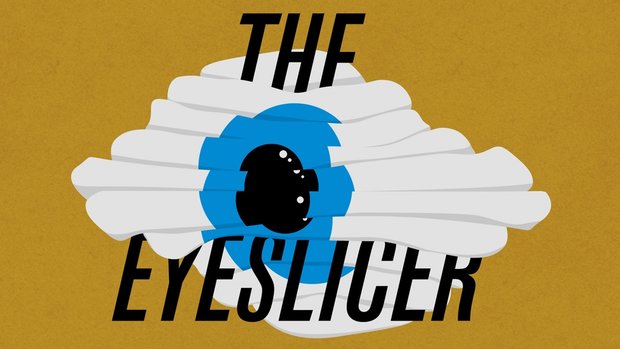 The Eyeslicer
Producers Dan Schoenbrun and Vanessa McDonnell have launched a Kickstarter campaign for The Eyeslicer, a new variety series by and for indie filmmakers. Among the filmmakers set to contribute are David Lowery, the Zellner Brothers, Lev Kalman & Whitney Horn, Yen Tan, Calvin Reeder, Shaka King, Ornana, John Wilson, Jennifer Reeder, Leah Shore, Colin Healey, Lauren Wolkstein, and Chris Radcliffe
The campaign is aiming to raise $28,000 to fund season one and if all goes smoothly, the 10-episode, 10-hour first season will launch in January.
Schoenbrun (a contributor to Filmmaker) and McDonnell recently collaborated to create collective : unconscious, an anthology feature film where they asked five of their favorite filmmakers to adapt each other's dreams for the screen. The resulting film premiered at SXSW in March, then was released online for free. The success of that project inspired them to imagine the concept of The Eyeslicer.
They've come up with another innovative concept. The only way you'll be able to watch the first season of The Eyeslicer will be if you're invited to watch it (or if you fund the Kickstarter campaign). "We're building a secret society of weirdos who want to watch weird things together," write co-creators Shoenbrun and McDonell on the Kickstarter page.
The Eyeslicer will be "the weirdest TV show you've ever seen," according to the campaign page. "It's an hour-long variety series that will slice, dice, then mince your eyeballs into a delicious paella. Each episode will play like a hand-crafted mixtape, blending short films, music videos, web series, video art, and more into a weird, wild, uninterrupted whole."
Find out more here.