Back to selection
What Indie Filmmakers Need to Know About Mobile Video Viewing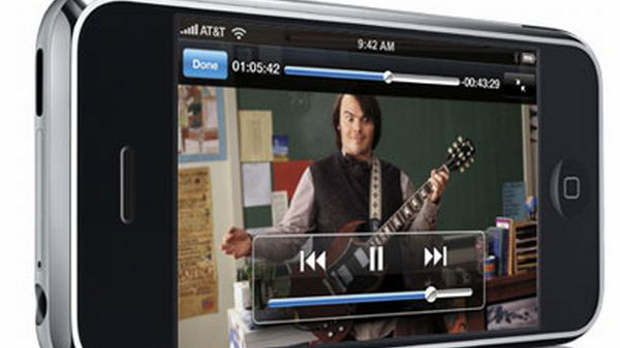 As of January 2013, comScore reports that 129.4 million people in the U.S. owned smartphones, accounting for more than half (55%) of mobile devices.
A recent study by Harris Interactive for Telly, a social networking video service, conducted with 2,000 smartphone users projects that 78 million mobile device owners watch videos on their smartphones. One of the study's surprise findings is that Apple's iOS devices do not dominate the mobile video viewing market. Rather, Android devices are viewed by nearly one-half (46%), while Apple captured only a little more then a third (36%) while a little more than a tenth (12%) viewed videos on a Windows phone and just 3 percent ran on a Blackberry. Much of this viewing shift to Android devices is likely due to enormous popularity of lower-cost tablet devices.
Equally revealing, smartphone users are twice as likely to watch videos recommended by friends than discovered through their own searches. The study found that with regard to how smartphone users discovered programming: two-thirds (67%) discovered content from friends via social recommendations; two-thirds (64%) used video apps like YouTube and Vimeo; and two-fifths (41%) used a search engines to find programming.
Drilling down on social recommendations, it found most smartphone users employed multiple methods to discover video programming: 68 percent of those watching videos got them from social network platforms like Facebook and Twitter; 54 percent from email sent from friends and family; and 41 percent from texts/MMS messages.
Not surprising, the study found that people 18 to 44 are three times more likely to watch mobile video than people over 45 years.  However, it found that only 10 percent of men are more likely to watch mobile video than women. In the U.S., most mobile video watchers were in the South (37%), followed by the West (22%), then came the Northeast (21%) and the Midwest (20%). Households with children are more likely (48%) to watch mobile videos than households without children (30%).
One of the study's real values, and often overlooked in privately commissioned surveys, is that it probed why respondents did not watch more video on their smartphones. It reports that 79 percent were held back from watching more videos because of the following factors: too-slow data connection (20.4 million users); high data costs (20.4 million users); and they don't know how to find good videos (4.8 million users).
For indie makers who look to mobile video distribution as a potential release option, this study is a useful analysis of a market very much in flux.
* * *
David Rosen is a writer and business-development consultant. He is author of the indie classic Off-Hollywood: The Making & Marketing of Independent Films (Grove), originally commissioned by the Sundance Institute and the Independent Feature Project. He can be reached at drosennyc@verizon.net. For more information, check out www.DavidRosenWrites.com and www.DavidRosenConsultants.com.